Atomic Blonde review - ferocious female action franchise |

reviews, news & interviews
Atomic Blonde review - ferocious female action franchise
Atomic Blonde review - ferocious female action franchise
Charlize Theron is iconic in a silly but super-charged Cold War thriller
Wednesday, 09 August 2017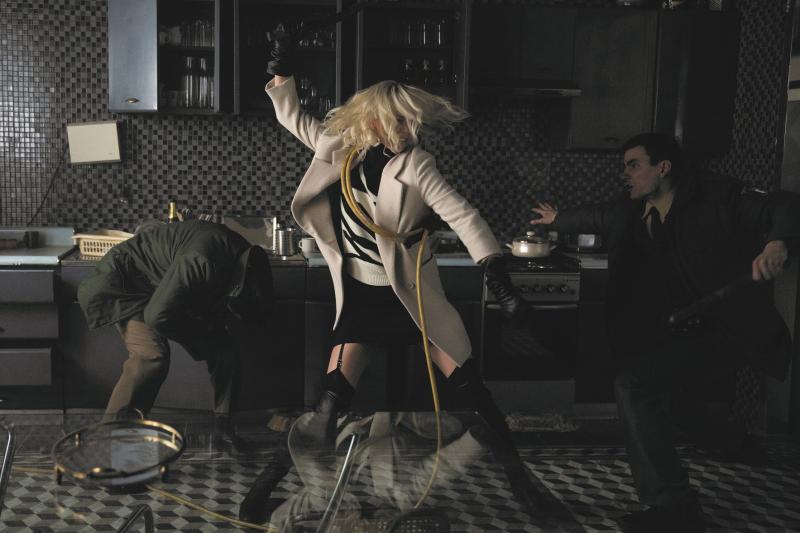 The name's Broughton, Lorraine Broughton: Charlize Theron's superspy meets the KGB
Bowie's "Cat People (Putting Out Fire)" plays as Charlize Theron's Lorraine Broughton makes her entrance. She's the last Cold War super-spy, a female Bond sent to Berlin as the Wall crumbles. "Killer Queen", prominent on early trailers, would have done just as well.
Daniel Craig in
Casino Royale
is the last time an
action
star made such a startling bow.
We meet Broughton before her post-Berlin debrief from suspicious spooks including her harassed MI6 boss Eric Gray (Toby Jones) and CIA counterpart Kurzfeld (John Goodman). As she immerses her bruised body in an ice-bath which she scoops to put her vodka on the rocks, the mission clearly didn't go to plan. Flashbacks take us to a Berlin in which debauched British station boss David Percival (James McAvoy, pictured below) has gone "feral", and the KGB are on a bloody rampage. Everyone in this hornet's nest is trying to find microfilm explaining what they've really been up to, and for whom.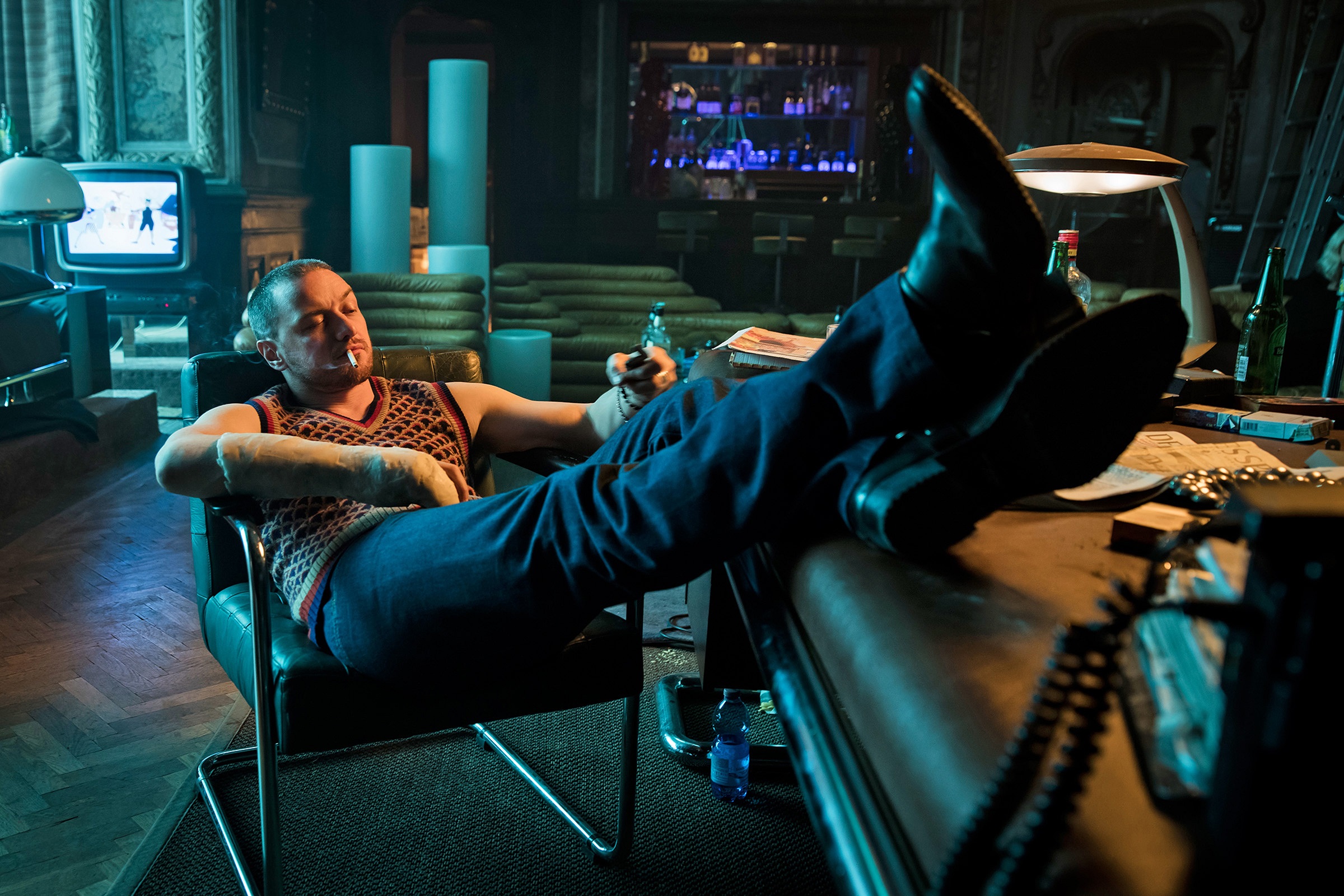 Broughton attracts carnage from the minute she leaves Tempelhof airport, and returns it with extreme prejudice. Her high heels are as impractical as Bond's patent leather shoes, but feminine style doesn't restrict her remarkable capacity for violence. A female director may or may not have gone less big on the suspenders, nudity, and seduction by a French female agent (Sofia Boutella, pictured below with Theron). As producer, Theron was clearly happy. And her collaboration with director David Leitch (the former stunt specialist behind John Wick) has resulted in uncompromised action scenes of the highest quality.
It's the clarity of Leitch and fight coordinator Jonathan Sela's compositions which makes them so much better than the usual CGI blur. Crucially, Theron rarely needed a double. Her near-eight minute, one-take destruction of a KGB hit-squad is the Touch Of Evil of action scenes. Broughton's chilly reserve in other human contact (Boutella apart) melts in the heat of battle, Oscar-winner Theron bringing desperate conviction to her female violence.
Atomic Blonde's backdrop makes the Eighties the new Sixties, an eye-popping fantasy of a time when it was blessed to be alive listening to the best music (if only there'd really been quite so much Bowie). It colours in an era usually remembered as it felt at the time: black, white and grey. The giant "Ban Apartheid 89" advert on a London bus, Union Jacks bracketing the doors of MI6's HQ and hyper-stylised Berlin club scenes are, though, updated Pop Art, with as much interest in realism as Bond's Union Jack parachute in The Spy Who Loved Me. A selfie of Broughton with a lover shows how old cultural nuances fade.
This combines early on with the soundtrack's Eighties overload to make Atomic Blonde a cold, modish pastiche. Moments of slick ultraviolence add to the inconsequence. It's all very Guy Ritchie. Leitch finds his groove, though, as Broughton's final, desperate plan to escape Berlin begins. Real emotional intensity and escalating tension are expressed through climactic violence. Theron's focused ferocity batters through her enemies, and ensures cinematic immersion in her fight for survival. Eddie Marsan, as the sad-eyed Stasi double-agent "package" she's protecting, adds an authentic Cold War note, as if he's in a Le Carré flick.
Atomic Blonde is eventually a lot of fun. Theron's conviction makes what could be sexist fluff into some kind of feminist, personal statement, and a franchise which should thrive.