Edinburgh Festival 2017 review: Andreas Haefliger |

reviews, news & interviews
Edinburgh Festival 2017 review: Andreas Haefliger
Edinburgh Festival 2017 review: Andreas Haefliger
A recital that was both frustrating and visionary from the Swiss-born pianist
Wednesday, 16 August 2017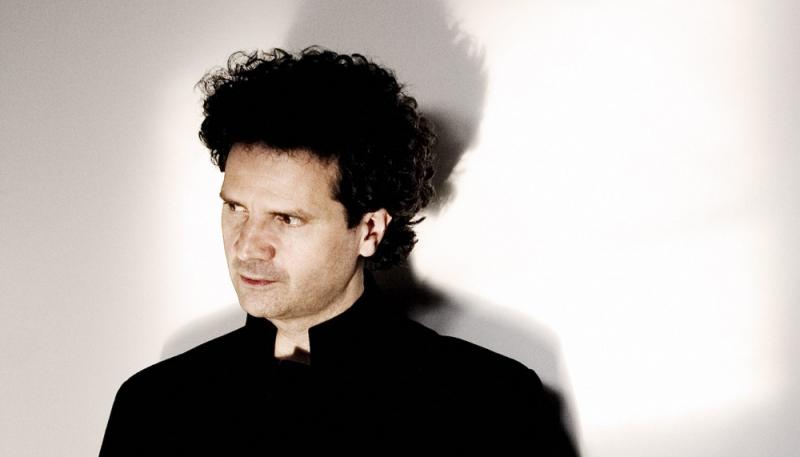 Cussed, uncompromising and probably right: Andreas Haefliger
It was an intriguing, contrast-filled programme that Swiss-born pianist Andreas Haefliger brought to Edinburgh for his Queen's Hall recital at the International Festival.
It was an intriguing, contrast-filled programme that Swiss-born pianist Andreas Haefliger brought to Edinburgh for his Queen's Hall recital at the International Festival. Two masterpieces of musical picture painting – Mussorgsky's Pictures at an Exhibition and the smaller but equally evocative St Francis of Assisi's Sermon to the Birds by Liszt – alongside two far more abstract works: Berg's compact but punchy Sonata Op. 1 and Beethoven's Op. 101 Sonata.
You might have expected two entirely different musical approaches, then – one all hot-headed, vivid musical storytelling, the other cool and more detached. What Haefliger supplied, however, was a doggedly individual perspective throughout, one of clear lines and forms, sometimes astonishingly huge contrasts in dynamics, and nothing so vulgar as humour or pictorial evocation. At times, it felt like he was frustratingly missing the point – but at others, he was gloriously revelatory.
A certain hard-edged brittleness in his playing began as early as the opening Berg Sonata. Haefliger sculpted its softer sections with a cool precision, but he was thunderous in its louder music, which felt quite hammered at times. It was a determinedly unshowy account, Haefliger's sense of driven determination matching the compression and concentration of the music itself.
There was only time for a brief nod to acknowledge applause before he threw himself straight into Liszt's twittering, ethereal homage to St Francis, which was again quite hard-edged. But Haefliger used that quality in some exceptionally clear playing right at the piano's treble extremities. His Beethoven Sonata felt rather laboured, however, and pushed to extremes, with an opening movement so thoughtful it bordered on the ponderous, a brilliant if quite clangorous march/scherzo, and an almost static slow movement, almost submerged under dreamy washes of sound. But it was in the Sonata's closing movement, in particular Beethoven's warm-hearted reminiscences of the opening and its witty, conspiratorial ending, that it grew frustrating that Haefliger was determined to ignore the jokes and play things so straight.
Then came the Mussorgsky – and suddenly it all made sense. What had earlier felt like Haefliger sticking uncompromisingly to the letter of the music here served a greater purpose. It was as though he wasn't looking beyond Mussorgsky's mere pictorial evocations to the greater images they evoke, but presenting the composer's creations as an end in themselves, in all their uncompromising, visionary glory. His "Gnomus" was truly grotesque and nastily unpredictable, the hard edge to Haefliger's playing serving well in conveying the music's threats of violence. His "Bydlo" was simply piano-trembling, taken loud and heavy right from the start as Mussorgsky intended, and he generated a terrifying power in his thunderous "Baba Yaga", arms flailing wildly up and down the keyboard. By contrast, his "Market Place at Limoges" and "Ballet of the Unhatched Chicks" teemed with manic energy, and his heavily pedalled, often quite heavy-handed "Great Gate of Kiev" made a thrillingly cacophonous conclusion, as though a mere piano couldn't convey Haefliger's power in its final peroration.
To say Haefliger's recital was thought-provoking would be underplaying things somewhat. It was uncompromising, cussed at times, but his spectacular final offering suggested that he was probably right all along.
Haefliger's "Bydlo" was simply piano-trembling, taken loud and heavy right from the start as Mussorgsky intended
rating
Explore topics
Share this article