LFF 2017: Journey's End review - classic play becomes cracking film |

reviews, news & interviews
LFF 2017: Journey's End review - classic play becomes cracking film
LFF 2017: Journey's End review - classic play becomes cracking film
Saul Dibb and a terrific cast bring RC Sherriff's play to the big screen
Saturday, 07 October 2017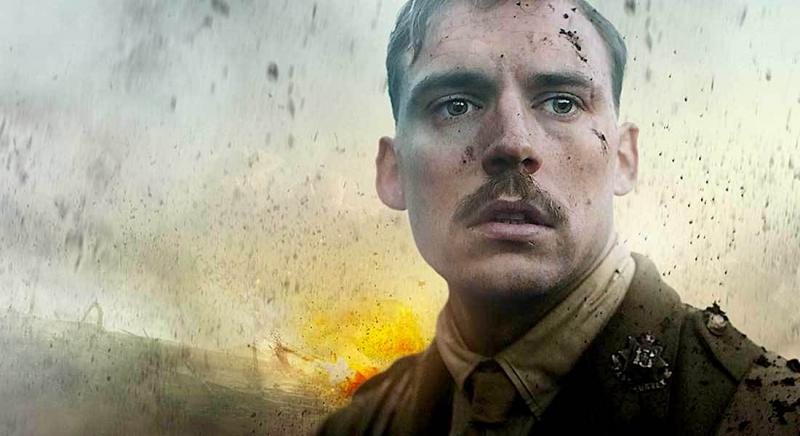 The end is nigh: Sam Claflin as Captain Stanhope
There have been several film and TV versions of RC Sherriff's World War One play since it debuted on the London stage in 1928, but Saul Dibb's new incarnation, shown at London Film Festival, is testament to the lingering potency of the piece.
Armed with a taut, uncluttered screenplay by Simon Reade and a splendid group of actors, Dibb evokes the terror and misery of the trenches without lapsing into preachiness or sentimentality.
Front and centre is Sam Claflin as Captain Stanhope, the much-admired commanding officer of an infantry company waiting nervously for an expected German onslaught. They know they're a sacrificial gesture, under-manned and under-equipped but ordered to "hold them up as long as you can". Stanhope is on the brink of mental collapse, holding himself together with whisky but sticking it out because "it's the only thing a decent man can do".
Claflin's staring-eyed desperation is agonising to behold (there's a dream sequence where he gazes, mesmerised, into a searing orange inferno). In contrast there's Paul Bettany's Osborne (or "Uncle"), a schoolteacher and family man who's found a kind of Zen resignation. His benign concern for his men, including the impossibly green newcomer Lieutenant Raleigh (a baby-faced Asa Butterfield), is touching but futile. Toby Jones brings wry relief as Mason the company cook, fighting a losing battle against the uneatable, while Stephen Graham finds comradely warmth amid the gloom.
The rotting trenches and aura of apocalyptic breakdown rapidly vaporise Raleigh's hero-worship of Stanhope (who's engaged to his sister), and his first taste of action shatters his public-schoolboy illusions. Dibb has added just enough filmic scope to fill out the play's contours without compromising the tightly-knit dramatic engine at its core. Excellent.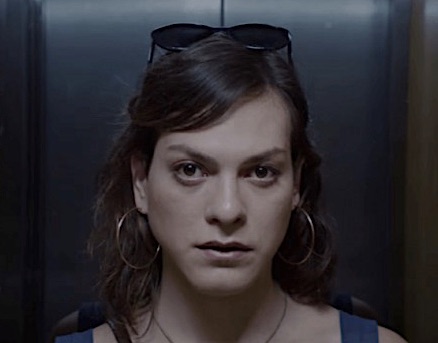 A Fantastic Woman
If you live in a politically-correct bubble, you might persuade yourself that prejudice against gay or transgender people is unthinkable. Dream on. Sebastian Lelio's story of a Spanish trans woman running a gauntlet of hostility and abuse from her dead lover's family cuts to the core of our expectations about equality or mere civilised behaviour (its Spanish title is Una Mujer Fantastica). Marina (Daniela Vega, pictured above), a waitress and singer, is in the midst of an evidently loving and fulfilling affair with Orlando (Francisco Reyes), a 50-something businessman. His sudden death blows her life inside out, and outside his comforting embrace she's painfully reminded that it's a thin line between society and the jungle. Orlando's ex-wife forbids her to attend his funeral ("this is perversion," she sneers), and his son throws her out of his father's flat before having her abducted and abused by this thuggish friends. The cops assume she's a prostitute, and force her to undergo humiliating physical examinations. Battered but not quite bowed, Marina manages to cling to her dignity and her sense of identity, not least thanks to a bit of philosophical guidance from her singing teacher. On a path littered with painful blows and booby traps, she finds a calm place in Handel's Ombra mai fu. ★★★★
Brigsby Bear
Dave McCary's bizarre but endearing indy feature takes a potentially hideous tale of abduction and control and transforms it using the amazing healing powers of fantasy and creativity. James, a fully-fledged bespectacled geek, has been confined to a desert bunker in the midst – or so he's been led to believe – of a wilderness in which the air is too toxic to breathe. His sole entertainment is a crude TV animation series about the intergalactic hero, Brigsby Bear. Imagine his surprise when he's rescued from his abductor-"parents", Ted and April, by police, and is returned to a society teeming with stuff he's never seen – cable TV, smartphones, recreational drugs, Macbooks, young people, sex etc. Desocialised James (Kyle Mooney) is gradually thawed out by interaction with his sister Aubrey (Ryan Simpkins) and her pretty cool friends, and when he grasps that he can recreate a new improved Brigsby using state-of-the art gadgetry, he's on the way to becoming an internet sensation. It's nuts but it works, not least thanks to nifty contributions from Claire Danes as James's therapist and Greg Kinnear as the local police chief who yearns to be Obi-Wan Kenobi. The hommages don't end there – there's even a role for Mark Hamill as Ted the abductor (Hamill and Mooney pictured above). ★★★
1%
Crude, violent and generally unpleasant tale about duelling biker gangs in Australia. With the intimidating Knuck (Matt Nable) in jail, where he succumbs to the joys of sadistic buggery, Paddo (Ryan Corr) has been running his Hell's Angels-style crew, The Copperheads. Knuck is about to be released, but trouble brews when Paddo is forced to make a deal with a rival gang, thanks to the antics of his dim-witted brother. Things go very bad indeed when Paddo's girlfriend Trina (Abbey Lee) starts giving it the full Lady Macbeth and goads him towards a murderous takeover of the Copperheads. Not long on plausibility – this is a world where nobody bothers to call the police even when there's a full-scale gun battle in a pleasant residential suburb. ★★
Toby Jones brings wry relief as Mason the company cook, fighting a losing battle against the uneatable
rating
Explore topics
Share this article