CD: Squeeze – The Knowledge |

reviews, news & interviews
CD: Squeeze – The Knowledge
CD: Squeeze – The Knowledge
The South London storytellers find the world on their doorstep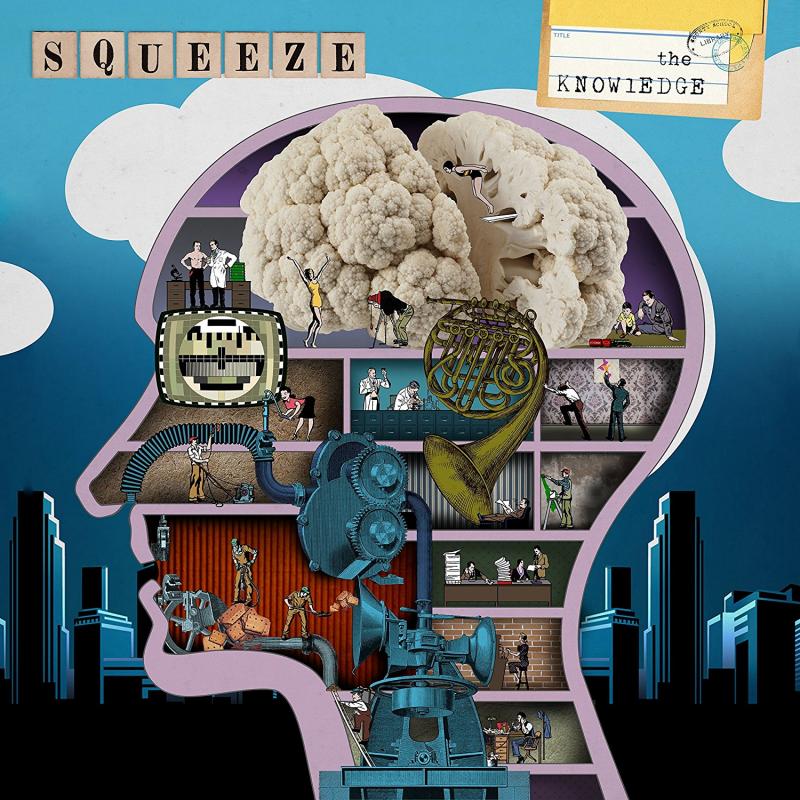 Da Vinci was so close with his ideas on biology
When the songwriting partnership of Glenn Tilbrook and Chris Difford returned two years ago, it was with a renewed sense of vim and vitality following nearly two decades away. The Knowledge continues that revival with a collection of songs that often read like short stories, bursting with detail, smart insight and, occasionally, sharp invective.
"Every Story" and "Rough Ride" are two such songs. The former feels like classic Squeeze; two voices, one taking the low road, the other the high, both describing a world of scratch cards and big dreams in which "Kids think they're adults and adults think they're young". The blue-eyed soul funk of the latter, however, has shades of the Blow Monkeys in its fierce intent. Lyrically, it also makes the connection from the Eighties to now, linking Thatcher's views on society to the fact that London has become impossibly expensive for many young people to live in. It's great, although the children's choir it employs (presumably on a living wage) feels a little too on the nose, as do the lyrics to NHS tribute "A&E". It's worthy stuff, but seems too willfully prosaic to lie comfortably with its better-read bedfellows. It strikes me as the sort of thing Kate Tempest might proclaim over a subpar Portishead outtake to bafflingly universal applause.
Elsewhere, "Final Score", is a heartbreaking tale of abuse within football. It could be the ugly companion piece to Cradle to the Grave's "Beautiful Game", written with a novelist's eye and composed with melancholic understanding, a plaintive pedal steel weeping in the background.
It's not all political themes and grand overtures however. "Please Be Upstanding" is an account of erectile dysfunction told in the first person. It's played, of course, with tongue in cheek and a subtle humour that whispers gently, without nudging. Meanwhile, "Albatross" takes a single moment – a man digging the racks at a record shop – and presents it as a Proustian event, the past rushing up to catch the vaping protagonist. The fact that the reference to Peter Green's Fleetwood Mac is followed by lush instrumental "Elmer's End", is a wonderful bit of programming.
While this reference to a little-known part of south-east London highlights how Squeeze's songs are rooted firmly in their native city, they clearly recognise that the 20,000 streets under the sky they call home house universal truths. And that is precious knowledge indeed.
While Squeeze's songs are rooted firmly in their native city, they recognise the streets they call home house universal truths
rating
Share this article