CD: Nadah El Shazly - Ahwar |

reviews, news & interviews
CD: Nadah El Shazly - Ahwar
CD: Nadah El Shazly - Ahwar
A beautiful debut that's straight out of Cairo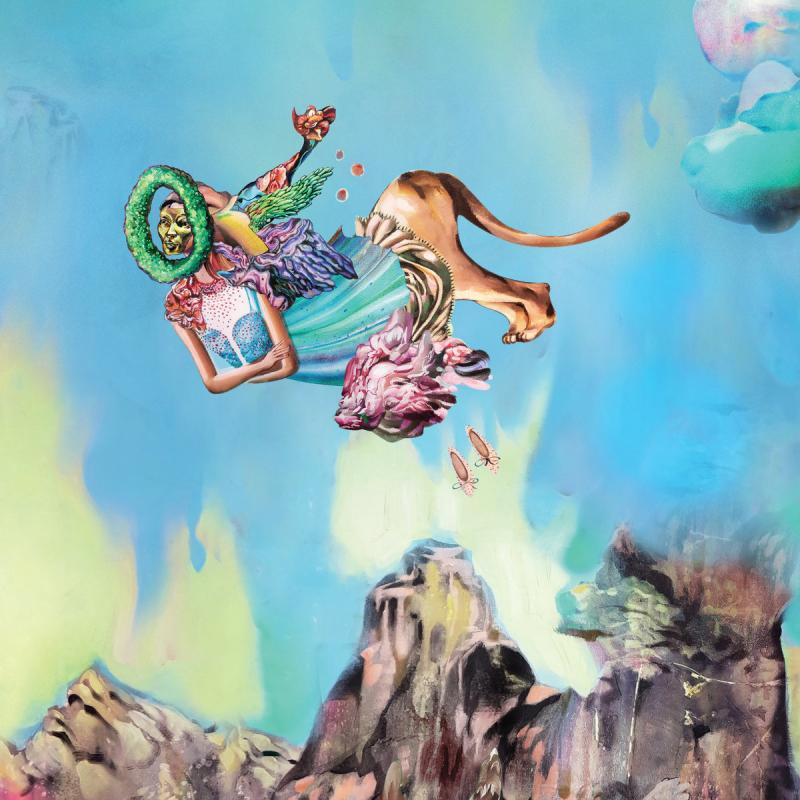 Ahwar: unfolds and glides with a rare beauty
Nadah El Shazly may have started her musical journey by singing Misfits covers in Cairo's underground scene, but her debut album offers something altogether more tasty and esoteric – as those who saw her at this summer's Supersonic Festival will already know.
Coming on like an Arabic Björk, Nadah serves up abstract grooves and laid-back rhythms that weld together the ancient and the modern, the Eastern and the Western.
Ahwar
brings classical
Egyptian
sounds, jazzy atmospheres and loop-fueled
electronica
production with abstract time signatures. It's a beautiful and unexpected treat that has no interest in following the usual Western rock template, but envelopes the listener in a warm North African ambience.
Opening track "Afqid Adh-Dharkira (I lose memory)" has mangled and warped vocals and a bowed double bass drone twisting through an eerie soundscape. A guitar twangs, horns bust forth and fade away, while drum fills randomly punctuate its woozy atmosphere, but Ahwar is no free-form art piece. "Barzakh (Limen)" and "Palmyra" lay down a slow and deliberate shuffle with Nadah's sung-spoken vocals floating around a groove that is understated and warm but also strange and otherworldly.
El Shazly's cover of Sayyid Darwish's "Ana 'Ishiqt (Once I loved)" is a gently bowed drone with occasional atonal jazzy squawks. In fact, her haunting and sultry vocals need no translation, as they tell of love and betrayal over strangely captivating sounds. It's a widescreen trip that offers all kinds of unexpected paths and fades into "Koala", with its stoned gait and a strange, off-kilter melody of horns and brass. Almost Philip Glass-like, it builds and bubbles away, before winding down with the sparse and atmospheric desert lament of "Mahmiya (Protectorate)".
Ahwar is a slow-burning sonic jewel that is esoteric but also revelatory as it unfolds and glides with some rare beauty.