Storyville: Toffs, Queers and Traitors, BBC Four review - the spy who was a scamp |

reviews, news & interviews
Storyville: Toffs, Queers and Traitors, BBC Four review - the spy who was a scamp
Storyville: Toffs, Queers and Traitors, BBC Four review - the spy who was a scamp
Fascinating portrait of Guy Burgess - charm, intelligence, and fantastic self-destruction
Tuesday, 14 November 2017
Blurring of character: Guy Burgess in Cambridge, 1935
"There is something odd, I suppose, about anyone who betrays their country." It's an excellent opening line, particularly when delivered in director George Carey's nicely querulous narrative voice, for Toffs, Queers and Traitors (BBC Four).
He certainly knows what he's talking about: Carey's last two
documentaries
for Storyville have been about Kim Philby and George Blake, two other prominent entries in the roll-call of British
Cold War
intelligence infamy.
But spies, like Tolstoy's unhappy families, are surely odd in their own unique ways. They turn traitor for all sorts of reasons, even if political ideology was certainly the dominant motivation in Cambridge in the 1930s. They do the job with varying degrees of competence and success (or failure, depending on your point of view). And can someone ever really be said to betray something, if they never had allegiance to it in the first place? But even if there's no catch-all standard for espionage, Guy Burgess must surely be one of the oddest fellows in an unlikely company.
There were many, of course, for whom Burgess was more insufferable than insouciant
The subtitle of Carey's film, "Guy Burgess - The Charming Spy", catches one crucial element that allowed him to get away with behaviour that went far beyond the norms of his time. He wore his homosexuality openly, pursuing it with abandon, his foibles more or less tolerated in the professional circles – the BBC, MI6, the Foreign Office – in which he moved as "innocent eccentricity". His sheer intelligence was the other thing that made him stand out; had life gone differently, he could well have become an eminent Cambridge historian. Instead, nurtured on the loyalties and secrecies of the university's Apostles society, he followed the path that led to Soviet recruitment. Even with that, we heard here that Burgess was last on the list of seven names that Philby gave to his handler Arnold Deutsch, almost an afterthought. Did Burgess go along with it at the beginning for a sense of the "esoteric and exciting"? Or was it force of political conviction that drove him from the outset?
The charm and brains alike placed him at the centre of the public life of his time; he was friends with and trusted by the establishment. One of the discoveries of Carey's film is an interview with Yury Modin, a post-war Soviet handler for the Cambridge spies in London: it came in the form of a testimony on his career experience which he gave to Russian foreign military intelligence agency. He calls Burgess a lyubimchik, a "blue-eyed boy" – the phrase becomes one of the eight chapter titles of Carey's documentary life, along with the equally suggestive "Class Blinkers" – one who could break all the rules, because the behemoth-like British class system could see him only as "one of us".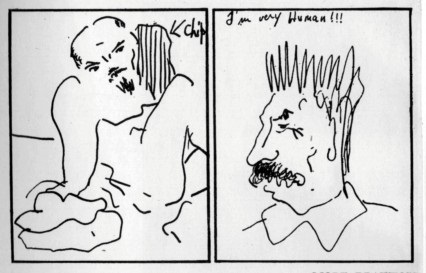 As in his previous films about spies, Carey backed up the espionage aspects of his story with a remarkable range of human testimonies from those who came into the orbit of his subject, even if now it's more often the children of those concerned who are talking rather than their deceased parents. Josephine Philby, daughter of Kim, may admit she didn't much understand the strange Washington world where Burgess shared the Philby family home (along with Philby's secretary, into the bargain) at the time, but her perspective on it all now is fascinating. Burgess's nephew showed off the elaborate red-and-gold official funeral tribute testimonies from his uncle's Soviet spy colleagues. Some of the original players are still with us: there was a priceless moment when Carey mentioned to Clarissa Spencer-Churchill that there had been Soviet plans that Burgess should marry her, Moscow's assumption being that the niece of the Prime Minister would be cognisant of every secret. "Never heard that one. Absolutely not," she riposted.
Carey (pictured below left, BBC/CTVC/Teresa Cherfas) was once again his own cameraman, and there was no seeking any grandeur of location. Quite the opposite, in fact, the fascinating Russian episodes that closed the film caught all the slushy greyness of the unsympathetic world in which Burgess found himself after his scandalous 1951 flight with Donald Maclean. Who knew they had endured six years in a closed city on the Volga before they were even allowed to Moscow? Unlike his fellow spies, Burgess never made any attempt to learn Russian, felt achingly homesick for England – Alan Bennett's An Englishman Abroad made an appearance, of course, along with an interview with Eileen Atkins, who was in the cast of the 1958 Hamlet that Burgess haunted in Moscow, apparently hoping for a word with his old friend Michael Redgrave – and drank himself to death at 52. The film tracked the anonymous corridors of the Moscow block in which he had lived: a Russian woman neighbour who would have known him back then wouldn't open her door to talk. Speaking through it, she remembered him only as an alcoholic.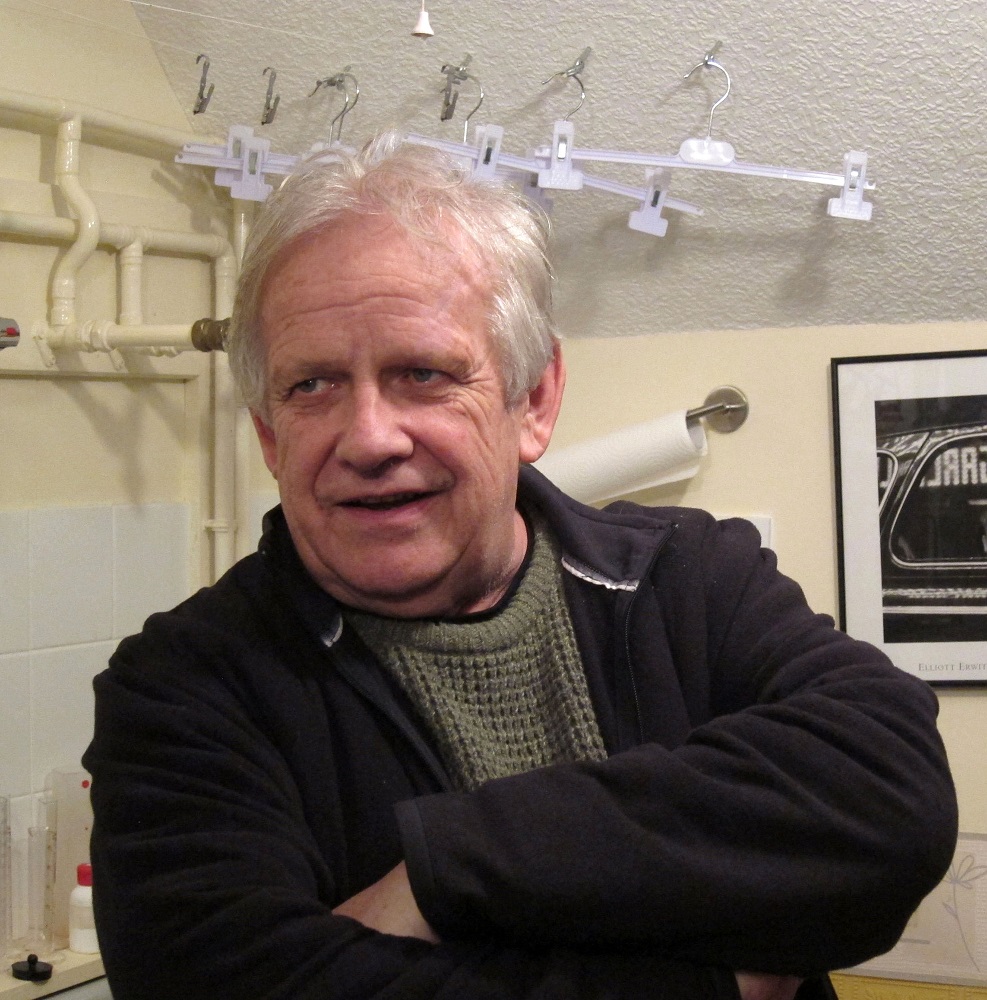 There were many, of course, even from his gilded youth, for whom Burgess was more insufferable than insouciant (some of his attributes, like the filthy fingernails that everyone seems to have noticed, didn't get a mention here). The contradiction was there in the two lyrics that ran through Toffs, Queers and Traitors: one was Nat King Cole's "Unforgettable", the other Alan Price's "I'm a gambler". Was risk the key to Burgess's character? He was a gifted caricaturist, and it's hard not to admire somehow the sheer chutzpah of someone who added texts to his cartoon sketches of the Soviet great leaders (pictured above): Lenin gets the word "Chip" next to an arrow pointing at his shoulder, while a grizzly-looking Stalin has the caption, "I'm very Human!!!". (They were found in his London flat after he had flown the country.)
There's probably never any explaining the enigma of betrayal, let alone the enigma of character that was Guy Burgess. Toffs, Queers and Traitors closed with footage, newly rediscovered in Canadian television archives, of him in Moscow. Stockier, he looks surprisingly hale as he ponders whether the Soviet accolade "non-Party Bolshevik" might fit him best. There's almost a sense of dignity. It is not something that history will probably accord him, perhaps preferring another description once given him: "scamp". Carey retraced one particularly scandalous trip that Burgess had taken to Gibraltar and Tangiers, and in the former his eye caught an irresistible street name, "Bedlam Court". The word speaks volumes – about who Burgess was, and what he did, to himself, and to others.
The correct subtitle for this film is "The Extraordinary Life of Guy Burgess"; the subtitle "Guy Burgess - The Charming Spy" was erroneously used in some BBC advance publicity.
Nurtured on the loyalties and secrecies of Cambridge's Apostles society, Burgess followed the path that led to Soviet recruitment
rating
Explore topics
Share this article