Spiral, Series 6, BBC Four review - grime pays in the City of Light |

reviews, news & interviews
Spiral, Series 6, BBC Four review - grime pays in the City of Light
Spiral, Series 6, BBC Four review - grime pays in the City of Light
Welcome return of the superior French police drama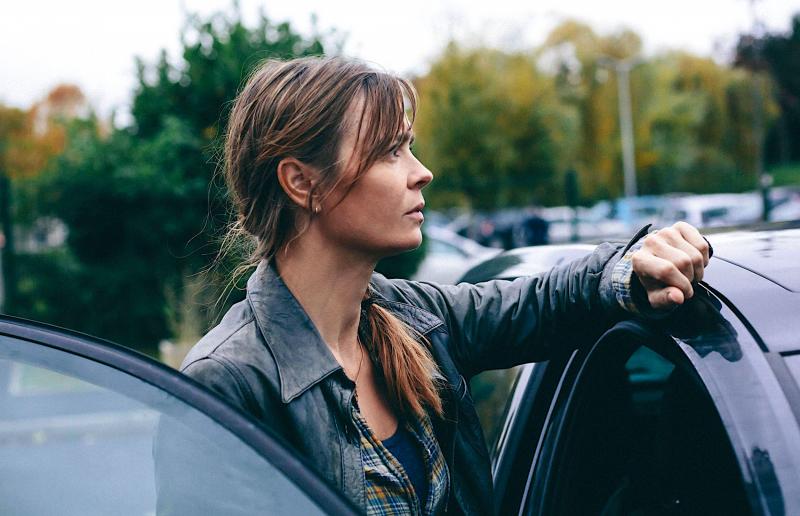 The narcotic allure of policing: Caroline Proust as Captain Laure Berthaud
We've seen some "interesting" series filling BBC Four's celebrated Saturday evening slot recently, which if nothing else have prompted plenty of below-the-line discussion. Happily, we can now turn our backs on all that and hail the return of the ace Paris-based French cop show Spiral.
Rather than trying to invent the most elaborately grotesque murders or equip its detectives with fashionable psychological conditions, Spiral gets all the fundamentals right. It keeps its characters real (which means far from perfect), and its criminal investigations are distinctly plausible. Its depiction of the interplay between police and judiciary is far more fluid and naturalistic than the schematic likes of Law and Order, and it highlights the political power struggles constantly being waged at all levels with great skill and economy (pictured below, Thierry Godard as Gilou and Fred Bianconi as Tintin).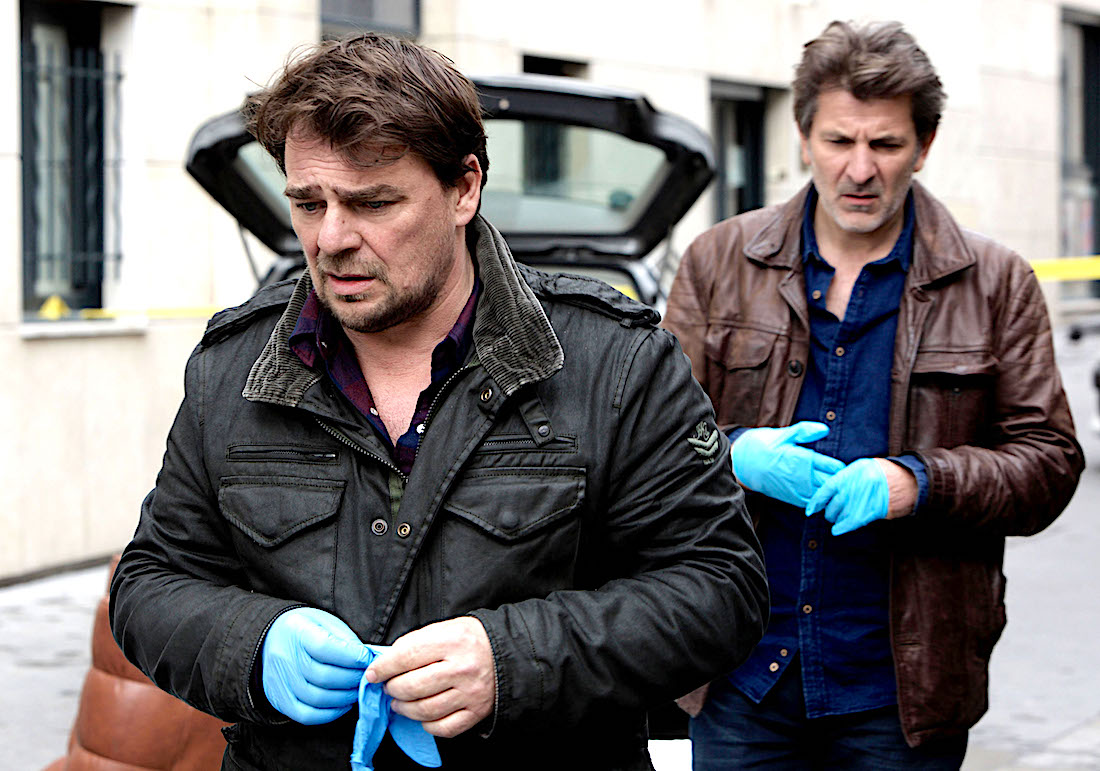 The headline case as we began this sixth series was the death of a young policeman, Laurent Mercier (a name that sounds as if it belongs on a champagne bottle). His torso was discovered in a pile of household rubbish discarded in the street, and, after our dogged investigators had worked their way past a couple of misdirecting leads (including the inadvertent discovery of a halal abattoir operator who'd been forging his halal certificates), the dead man's head was found in the bath at his apartment.
He'd been taking surveillance photos of the Camara brothers, Bakary and Drissa, a pair of African criminals from the rundown Cléry-sur-Bois district now supposedly going steady and doing good works in the community (aided by generous funding from the mayor's office). It isn't that simple of course, and the brothers are obviously up to their necks in something, though it was surprising that Captain Laure Berthaud (Caroline Proust) charged them with murder, since the police didn't have any evidence to make the accusation stick.
But, as the show's title suggests, there are plenty of other narrative layers churning away. Berthaud's team are fighting a constant battle against their temporary boss Beckriche, a devious, lying careerist happy to throw everyone else under a bus if it will help him climb another rung up the ladder. Berthaud herself, a woman constitutionally incapable of forming lasting relationships, is trying to learn how to be a mother to her dangerously premature baby daughter, including mastering the art of harvesting her own breast milk. However, having just come back to work, she can hardly bear to drag herself away from the narcotic allure of policing.
Her thuggish but solid-as-a-rock sidekick "Gilou" Escoffier (Thierry Godard) is dealing with personal problems of his own, and not just a bad habit of nicking stuff from crime scenes. On the positive side, his girlfriend Cindy (Fanny Valette) is traffic-stoppingly gorgeous. Unfortunately, she's still carrying on clandestine contact with her jailbird ex-boyfriend Jabril, who owes her a stack of money. Meanwhile "Tintin" Fromentin (Fred Bianconi), the most sensible policeman in Laure's unit, is devastated because his wife is divorcing him.
It isn't only the cops who have problems. Audrey Fleurot, having escaped from the gruesome child-stealers in the recent BBC Four series Witnesses, is back on bristling form as the ruthlessly ambitious lawyer Joséphine Karlsson. Keen to escape the boring corporate legal job she finds herself in, she has accepted an offer to defend a boy accused of conspiring to murder his wealthy father, but the case is threatening to blow up catastrophically in her face. And delightful as it is to meet again the charming but infinitely guileful Judge Roban (Philippe Duclos, pictured above, resembling Charlie Watts spliced with Bernie Ecclestone), it was worrying to find him having to cope with a possible brain tumour. However, it may cheer Roban up if he can prove that his boss, Procureur Machard, is implicated in the death of a gay prostitute. There are 10 more episodes in which to unpick this tangled web.