CD: Black Rebel Motorcycle Club - Wrong Creatures |

reviews, news & interviews
CD: Black Rebel Motorcycle Club - Wrong Creatures
CD: Black Rebel Motorcycle Club - Wrong Creatures
A solid return with one or two surprises
Thursday, 11 January 2018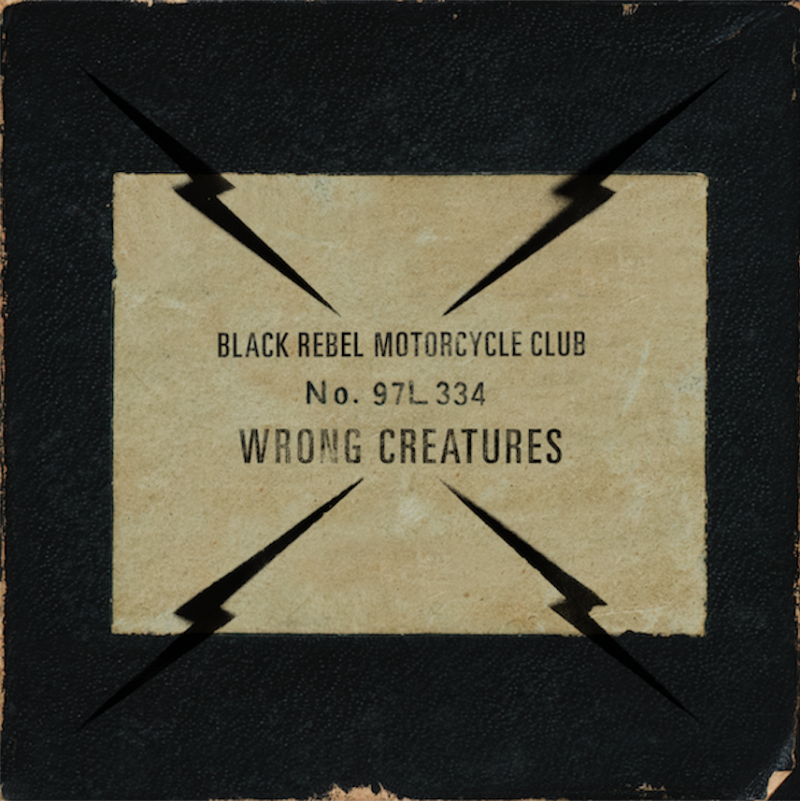 BMRC: Back in black (and manila)
Five years might not, at first, seem like a long time between albums, certainly when you consider that even tectonic shift left the Avalanches in its wake while they were creating Wildflower. But a lot has happened to Californian indie rockers Black Rebel Motorcycle Club during that time.
Not least, drummer Leah Shapiro has undergone surgery – crowdfunded by BRMC devotees – for a serious brain condition, and her road to recovery has been mapped out for her by a surgeon who also happens to be a fan of the band. There is, it's fair to say, a lot of love in the room.
As well as showing us the need for a major overhaul of the US medical system, the generosity of the BRMC fans tells us much about the loyalty the band commands. Elsewhere, however, they are often – unfairly – derided as pretenders, comprising nothing more than the sum of their fairly obvious influences. To those who are on nodding terms with the band's 2008 instrumental offering "The Effects of 333" however, it should come as no surprise that Wrong Creatures contains one or two surprises.
While more recent denizens of drone such as The Early Years, Abschaum and Vox Low have incorporated krautrock components into their songs, it's true that BRMC remain, in essence, a conventional rock band drenched in eau de 1990. It's their signature scent and they wear it well. We have the bluesy delay of "Spook", the fuzzy blast of bass that signals primal mover "King of Bones", and the stamping crescendo of "Little Things Gone Wild". These are the beacons the fans will probably head for first but, while perfectly decent, they're less interesting songs than the subtler, softer poses the band strike.
Of these, perhaps the most obvious is "Circus Bazooko" which rises and falls with a carousel chorus and fairground pipes. "Question of Faith", meanwhile, is a smoky slice of sideways pop that drinks from the same well as the Limiñanas' take on 1960s French psych, and album opener "DFF" is a beautiful abstract that slowly comes into focus over the course of its two minutes.
While this does make for a fairly uneven landscape to navigate, only "Echo" really loses its way. A song that starts off like Lou Reed covering KC & The Sunshine Band before switching to bombastic stadium rock has no place on an album that, for the most part, represents a solid return to the fray.
BMRC remain, in essence, a conventional rock band drenched in eau de 1990 - it's their signature scent and they wear it well
rating
Share this article