Strike Back, Series 6 part 2, Sky 1 review - shoot first, talk later |

reviews, news & interviews
Strike Back, Series 6 part 2, Sky 1 review - shoot first, talk later
Strike Back, Series 6 part 2, Sky 1 review - shoot first, talk later
Terror at Chernobyl with Warrington's jihadi queen
Thursday, 01 February 2018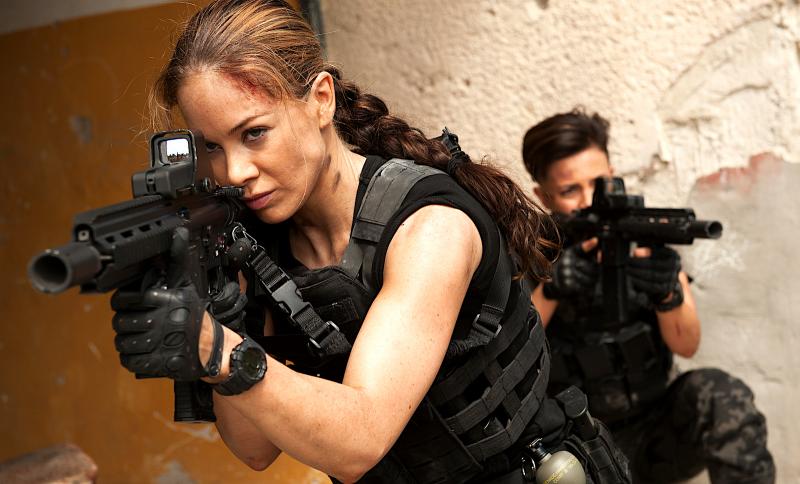 Girl power: Captain Reynolds (Roxanne McKee, left) and Gracie Novin (Alin Sumarwata)
After a mysterious mid-season break which seemed to catch everyone by surprise, Strike Back's sixth season belatedly bounces noisily back. So far the story has ricocheted around the Middle East before detouring to Hungary, where our indestructible Section 20 operatives just managed to save "Mac" McAllister (Warren Brown) from being hanged by the fanatical Magyar Ultra extremist group.
Now, though, they're in Belarus, still on the trail of Warrington's jihadi queen Jane Lowry (Katherine Kelly), who looks as though she'd be more at home managing a branch of Morrisons than plotting to wreak apocalyptic vengeance on the infidel. Lowry is in cahoots with Kamil Markov, the embittered mastermind behind the ghastly "novichuk" nerve agent, and the boorish Belorussian drug lord Milos Borisovoch (Peter Firth, pictured below with Kelly). It's certainly a change of pace for Firth after his tight-lipped exploits as counter-terrorist boss Harry Pearce in Spooks. Here, he hosts decadent parties at his mansion for his lowlife accomplices, engages in lewd sexual acts with prostitutes, and generally seems to have been having a whale of a time.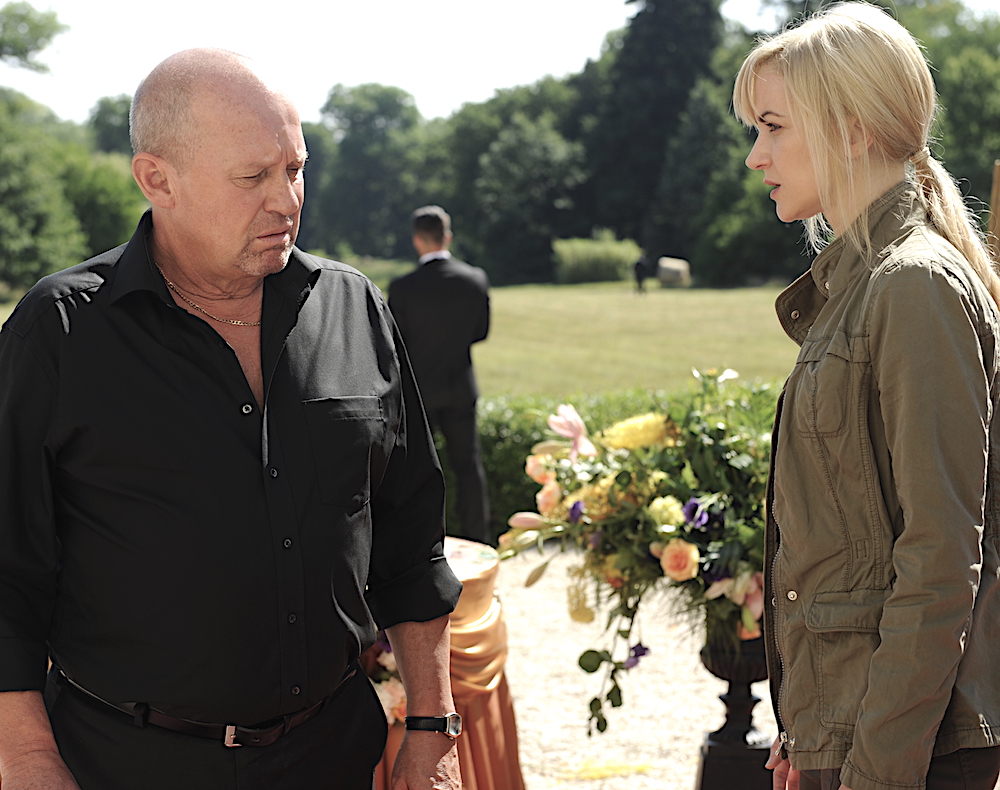 But his diabolical schemes are no laughing matter. With Lowry, he'd cooked up a plan to set off a novichuk bomb at Minsk airport (this stuff kills everybody in the neighbourhood with extreme rapidity), using a suicidal female volunteer for the purpose. It would have worked too, even though section 20 (surely breaking every international law-enforcement protocol in the book) stormed into the airport where Captain Reynolds (Roxanne McKee) shot the would-be assassin dead. She still managed to trigger the device, but Borisovich had ensured it was harmless. He just wanted "proof of concept", he explained (smirkingly) to the incandescent Lowry.
In a show which is structured as a series of speedy, noisy, violent set-pieces with the odd sexual encounter or fragment of dialogue in between, there was still time for plenty more derring-do, and no incentive whatsoever to indulge in pointless speculation about dramatic realism or plot-holes. Borisovich had set up a nerve gas factory inside some disused buildings at Chernobyl, which meant we got some rather impressive panoramic shots of the notorious and sinister nuclear plant (there was an interesting documentary the other night about how animals have successfully adapted to the radiation leakage, but never mind that now).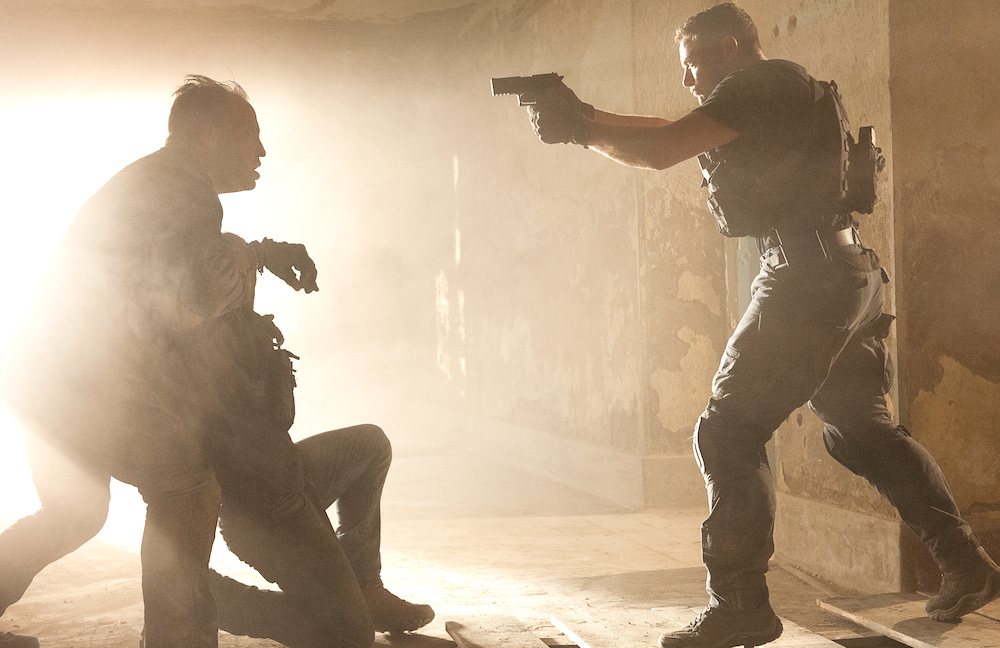 This was the set-up for a chain reaction of high-octane incidents, including a firefight between our doughty little troupe and a bunch of Russian soldiers, in the midst of which Mac and Wyatt had to take a few moments out to deal with the menacing Yuri, an assassin sent by Borisovich (pictured above). Then there was some frantic to-ing and fro-ing as various characters were crossed, double crossed and triple crossed, with the result that not everybody will be returning next week (although one character previously assumed dead may be making a comeback). But it's nice to know that there's an antidote to novichuk, which will doubtless come in handy again before very long.