'These star-crossed lovers are so young': adapting Brighton Rock |

reviews, news & interviews
'These star-crossed lovers are so young': adapting Brighton Rock
'These star-crossed lovers are so young': adapting Brighton Rock
How to turn Graham Greene's novel into a play: the playwright Bryony Lavery explains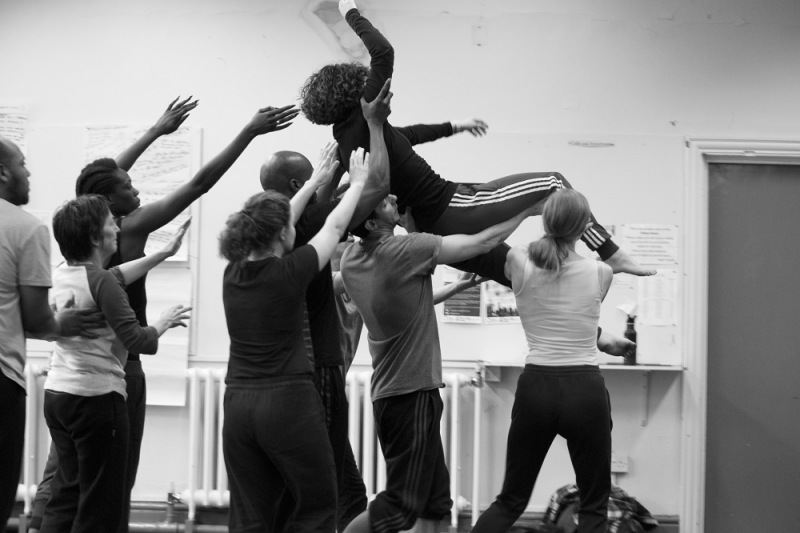 The cast of 'Brighton Rock' in rehearsal
I never have the idea of adapting anything at all myself. The suggestions always come from directors or theatre companies.
Someone calls me to say, Would I be interested in adapting this
book
… and I say… "Let me read it and get back to you", then I sit down and whizz through it… and… if my heart lifts at the thought, I say "yes". If it sinks… I decline politely. You have to be excited by the work of someone who is, in fact, going to be The Head Writer.
So far, I have been The Junior Writer or, as I position myself, Assistant to… Mr Robert Louis Stevenson, Mr Bram Stoker, Ms Kate Atkinson, Ms Emily Brontë, Mr Evelyn Waugh, Mr Armistead Maupin, and many other glorious story-tellers. This year, I'm about to enter into that relationship with Mr Arthur Ransome, Mr David Walliams and Ms Andrea Levy. But, I'm here to tell you about my current liaison with Graham Greene, and his novel Brighton Rock. (Pictured below: Bryony Lavery photographed by Gordon Rainsford)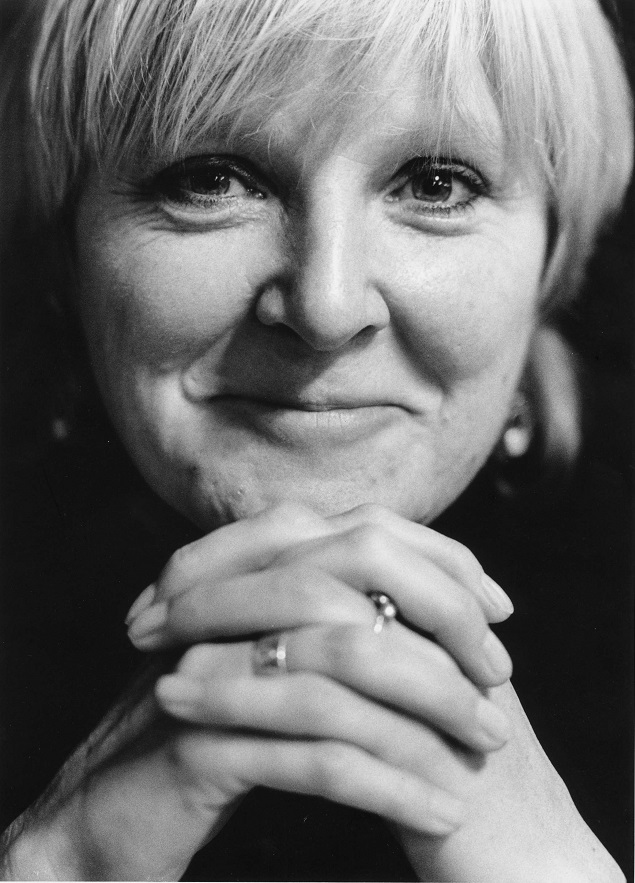 Esther Richardson, the new and exciting artistic director of Pilot Theatre, called me and asked if I would be interested in adapting Brighton Rock for a national tour, beginning at York Theatre Royal. I'd read the book in, I think, my 20s (many, many years ago) and remembered it as a dark thriller set in a seaside town and in various pubs and boarding houses and clubs involving characters that I would never meet in the life I was living then (young married English teacher in nice school full of fairly well-behaved children).
I often re-read the same books, or see other versions of plays at different times in my life and love the way they re-present themselves as – this year, at this stage of your life, Bryony, I'm going to show you this about myself and you… because, now, you're ready to see this side of me.
Reading the book this time, Graham Greene and I met in a much more intense and vibrant manner. This time, immediately, two things hit me. The first was that Pinkie, the leader of the mob, and Rose, the waitress who can send him to hang, are, respectively, 17 and 16… and that it seems to me that every single move they make, every single decision they take, is predicated on their youthfulness. These star-crossed lovers are so young. One is running a mob, the other is earning a poor living as a waitress, so they are supposed to function in the grown-up world, but are really these romantic children. Great pick for a theatre piece for audiences of young people, Pilot.
The second surprise was, of course, Ida. The warm-hearted barfly who has a hand-to-mouth existence until she meets Hale, Pinkie's first victim, wins £250 from his tip, and becomes Hale's Avenger. I warmed to the complexity of reasons she has for pursuing Hale's murders – her goodness, her acceptance that "The Spirits" are guiding her, her fairness, her resolves, her love of the chase, her resoluteness, her courage and, possibly, her loneliness…
So, I was In.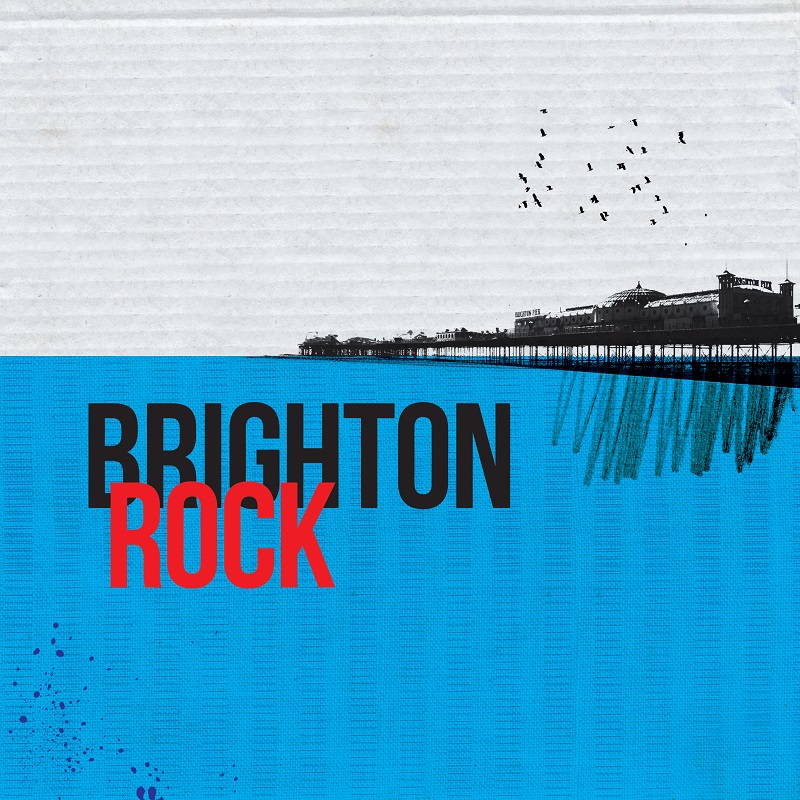 I began the process of adapting. Which is… well… first... reading, re-reading, discussing, re-reading the novel until… I can see the way I can assist its metamorphosis from something you read alone in your chair to something you watch with a lot of other people in your seat in the theatre.
I start going through the, by now, much creased and tattered book, with a variety of coloured highlighters, isolating the dialogue, useful descriptions of place, emotion, lighting states, objects, sounds. All of which might become the elements of a theatre piece… you know… mise-en-scène, set, design, lighting, soundscape, conversations…
Then… gulp… I try grabbing bits of it, like a mother cat picking up its kittens and retransferring them over to this new home labelled "Brighton Rock - First Draft". I try to be as faithful as possible as long as possible. It is fabulous if, as with this process, I get to have the stage version workshopped by the director (Esther Richardson) and composer (Hannah Peel) and a group of inventive actors. We road-test the style/shape and nature of this new story shape. Each collaborator contributes something to the story-telling in this new form. Then, it is back to my work room desk for…
Drafts two, three four five six…. to infinity and beyond.
I can assist its metamorphosis from something you read alone to something you watch with a lot of other people
Explore topics
Share this article