My Generation review - Michael Caine presents the Sixties |

reviews, news & interviews
My Generation review - Michael Caine presents the Sixties
My Generation review - Michael Caine presents the Sixties
Don't try to dig what we all say: total immersion in swinging London
Working-class hero Michael Caine
David Bailey taught Nureyev to dance at the Ad Lib club in London in the Sixties. "He was very stiff. He could do all that Swan Lake stuff but he couldn't do the twist," remembers Bailey in one of My Generation's voiceover interviews, some vintage, some in conversation today.
Directed by David Batty and presented by Michael Caine – the film was his friend and producer Simon Fuller's idea, inspired by Caine's anecdotes – with a script by Dick Clement and Ian La Frenais, it features great archival footage of those glory days when London swung and everyone smoked. Who can resist Twiggy giggling uncontrollably about being famous in places she'd never heard of? Or Mary Quant, with her Vidal Sassoon haircut, talking about clothes: "I can't see that we wear them to keep warm"? The music, rooted in its firmly British, London-centred context – clearing the rights must have been quite a job – sounds fantastic.
There are no talking heads, but total immersion: Jean Shrimpton, Penelope Tree, the Stones, The Beatles, the Who, the Kinks, Marianne Faithfull, irresistibly beautiful and young. Caine, 85, is the only one we see as he is today, well preserved but rheumy-eyed and indisputably elderly. As for the others, we're able to forget, briefly, that they too have aged. Of course there's a good deal of Caine in his golden youth too: meeting a neighbour at his old street in Southwark, looking surprisingly fragile and shy; in an ad for What We Want is Watney's and on horseback in Zulu (1964), when, he notes, only an American director (Cy Endfield) would have been class-blind enough to cast a cockney as an officer rather than a common private soldier.
When Caine – Maurice Micklewhite as he was then – was growing up in south London (mother a charlady, father a Billingsgate porter) British films were about dukes and duchesses and actors had Brief Encounter accents. Then there was Look Back in Anger in 1956, the first play, says Caine, with a working-class hero. The Ipcress File, with Caine as a cockney Harry Palmer, came out in 1965, Alfie a year later ("What was it all about? I'm going to show you," he intones to camera).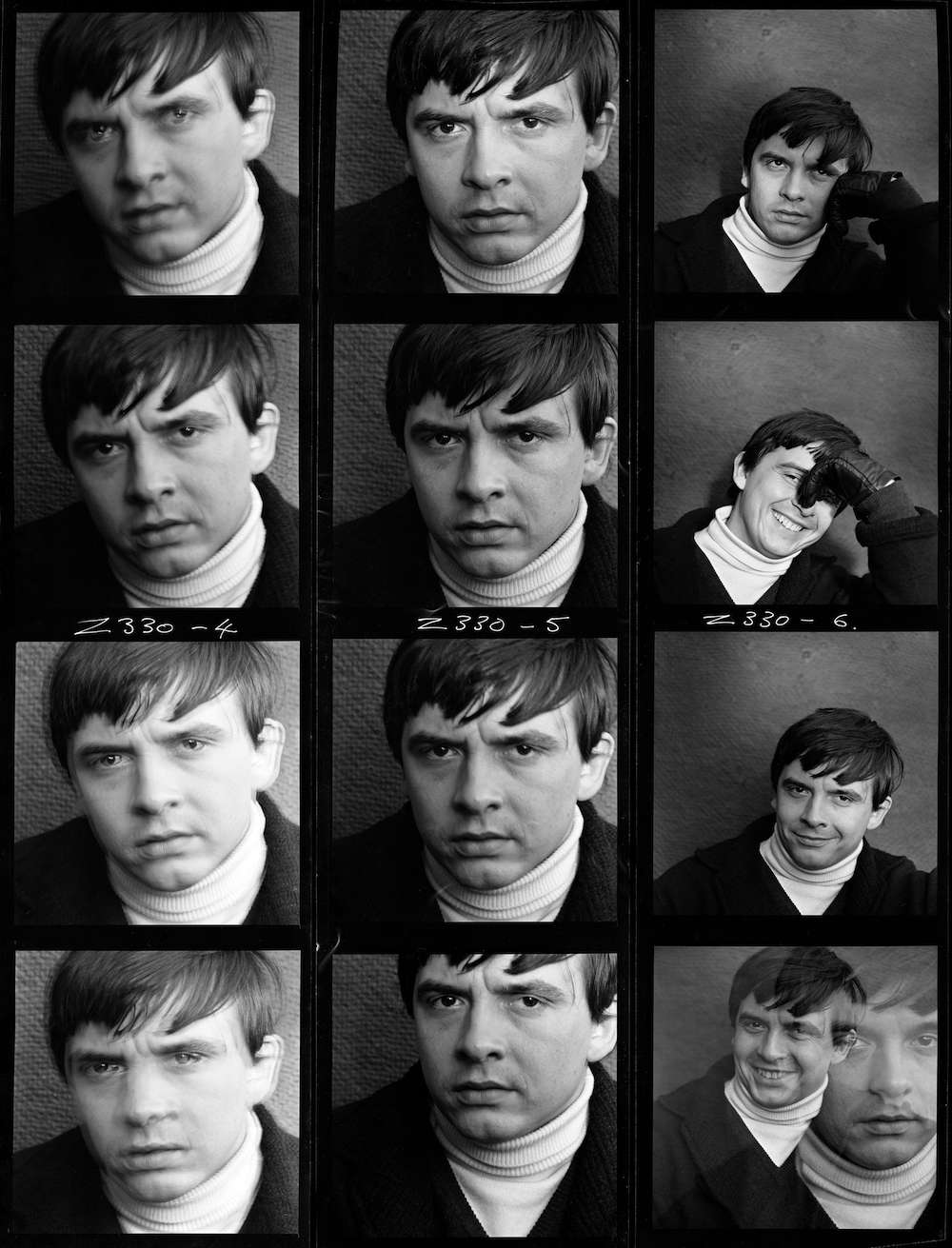 Like Peter Whitehead's cult 1967 film about the Sixties, Tonite Let's All Make Love in London – Batty used some of the rushes from it – it is divided into acts, the first one, Something in the Air, being about class. In the Sixties that old rule book was torn up and thrown away, Caine tells us, keeping a firm hold on the clichés. "I don't worry if they think I'm a yob," said Jagger, back in the day. "Suddenly people realised the working class wasn't as thick as it looked," says Paul McCartney. Grammar school boys, all of them, including Caine, propelled into the stratosphere, with the "black trinity" of photographers Bailey, Terence Donovan and Brian Duffy (Bailey by Duffy, pictured above) keeping score.
"It was the first time the future was shaped by young people," says Caine in his trademark flat tone. The establishment didn't like the overturning of the status quo. Handlebar-moustached Tory MP Gerald Nabarro remarks that no good will come of the permissive society though he understands that it is considered by some youngsters to be trendy and with-it.
Then there were the drugs. Caine wasn't keen. He smoked marijuana once, laughed for five hours and couldn't get a taxi to take him home so he had to walk. Never tried it again. Eric Burden rhapsodises about LSD and wonders how people managed before it was available. "They must have done it some other way," he muses. When asked by the press, Paul McCartney said he'd taken LSD four times. "As a public figure, surely you have a responsibility to keep this private," says a pompous interviewer. "No, you've got a responsibility not to spread it now," says McCartney. "I'm quite prepared to shut up about it if you will."
It's a wonderfully entertaining warm bath of nostalgia for those of us who were there, and probably for many who weren't, though it offers no new insight or analysis. And if you're of the opinion that the Swinging Sixties were in fact made up of just 300 people in London, this won't change your mind. There's a TV series in the works based on interviews conducted by Caine – with Joan Collins among others – that didn't make it into the film. "Never look back in anger, always forward in hope, and never dream small," is his parting shot.