LFF 2017: Mindhunter / My Generation - Fincher comes to Netflix, Caine does Swinging London |

reviews, news & interviews
LFF 2017: Mindhunter / My Generation - Fincher comes to Netflix, Caine does Swinging London
LFF 2017: Mindhunter / My Generation - Fincher comes to Netflix, Caine does Swinging London
The Feds get scientific, plus Michael Caine's Sixties revolution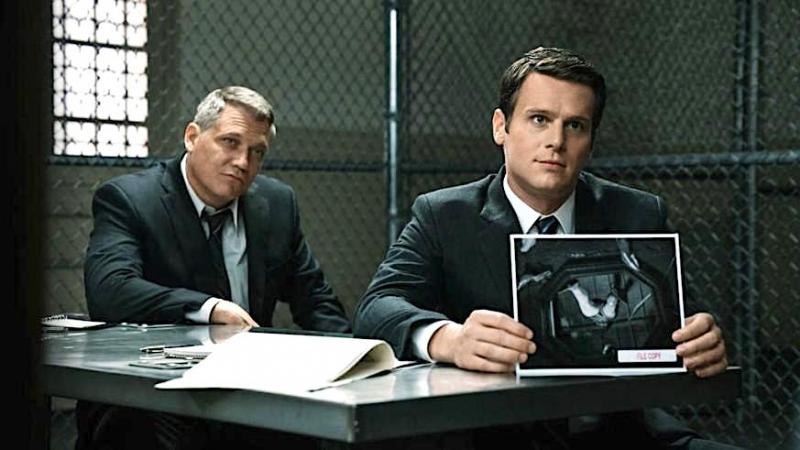 Agent Ford (Jonathan Groff, right) and Bill Tench (Holt McCallany) in 'Mindhunter'
They're all going into TV nowadays, and here amid the cinematic runners and riders at the LFF is David Fincher directing Mindhunter.
It's
Netflix
's new series about the FBI in the Seventies, when the Bureau was slowly starting to realise that catching criminals needed more than the old "just the facts, ma'am" approach. Society is changing and so is
crime
, with serial killers like Ted Bundy and David "Son of Sam" Berkowitz baffling the sleuthing community with their seemingly motiveless killings.
Into this strange new world walks Agent Holden Ford (Jonathan Groff), who, despite his Joe College manner and uptight suit and tie, is beginning to formulate new ways of thinking about the psychology of detection. Although an early attempt to talk sympathetically to a hostage-taker results in the latter blowing his head to bits with a shotgun, Ford seizes the opportunity (when seconded to the Bureau's Behavioral Science unit) to visit the fascinatingly weird Ed Kemper, "The Co-Ed Killer", and start climbing inside his head in a series of long conversations. Far from regretting his crimes, Ed sees his gory accomplishments as "an oeuvre, if you will". Ford's boss Shepard (Cotter Smith) thinks he's an ivory tower daydreamer, but gruff Behavioral Science chief Bill Tench (Holt McCallany) is beginning to see the light. Meanwhile, Ford is getting an eye-opening education in personal and sexual politics from his brainy and beautiful post-grad girlfriend, Debbie (Hannah Gross). Based, as they say, on a true story, this starts slowly but shows promise. ★★★

Mindhunter is on Netflix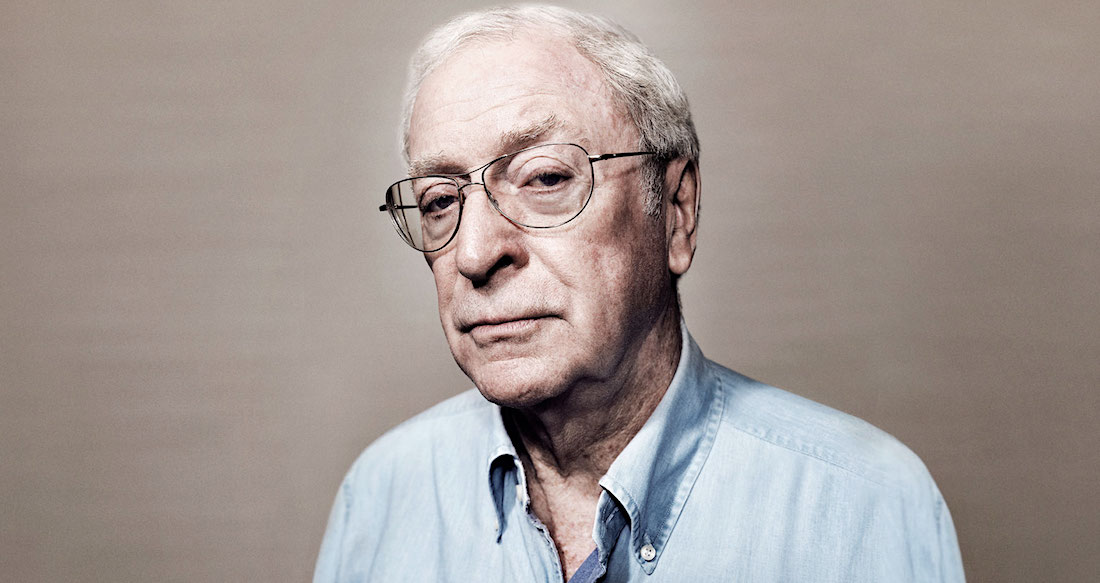 My Generation
His name is Michael Caine (above), and he plays the knowing host of this engaging swagger through Britain's pop-culture revolution of the Sixties. Penned with a refreshing absence of sociological hogwash by Dick Clement and Ian La Frenais, My Generation tap-dances around the theme of how a generation of fired-up working class youth seized the chance to remake Britain in their own image in film, music, fashion and photography (as Paul McCartney comments, "people realised the working class wasn't as thick as it looked"). Caine, being part of the story himself, is a relaxed interviewer who's able to coax flavourful reminiscences from the likes of Marianne Faithfull, Twiggy, David Bailey and Mary Quant.
He lobs in many of his own bons mots too, like how he came to change his name to Caine and how he got to play an unfeasibly posh officer in Zulu, thanks to the film's director being American and oblivious to the British class divide. Inevitably, we get to see him say the bit about blowing the bloody doors off again. The story isn't exactly unfamiliar, but director David Batty has unearthed a treasure trove of contemporary footage, including heaps of excellent colour material, and the soundtrack (featuring the Stones, The Who, The Kinks, Cream, The Beatles etc) is like a movie in itself. They say if you can remember the Sixties you weren't there, so it's lucky so much of it was filmed and recorded. ★★★