Ariadne auf Naxos, Scottish Opera review - superb singing in slick new production |

reviews, news & interviews
Ariadne auf Naxos, Scottish Opera review - superb singing in slick new production
Ariadne auf Naxos, Scottish Opera review - superb singing in slick new production
Sophisticated Richard Strauss hybrid sung in English and German
Mardi Byers' Ariadne and the nymphns (Laura Zigmantaite, Elizabeth Cragg and Lucy Hall)
"The Show must go on". So say the posters dotted around Glasgow and Edinburgh for Scottish Opera's production of Richard Strauss's Ariadne auf Naxos. Except on Thursday, it didn't.
A fire at a nearby Glasgow nightclub which ravaged several city centre buildings caused the Theatre Royal to become so filled with smoke that the opening night's performance had to be cancelled. Opening instead on Saturday, director and designer Antony McDonald's new production, co-produced by Scottish Opera and Opera Holland Park, is witty and slick, with an unfussy stage design that nods to the period but has a modern context, without distracting from the music and the opera's central themes.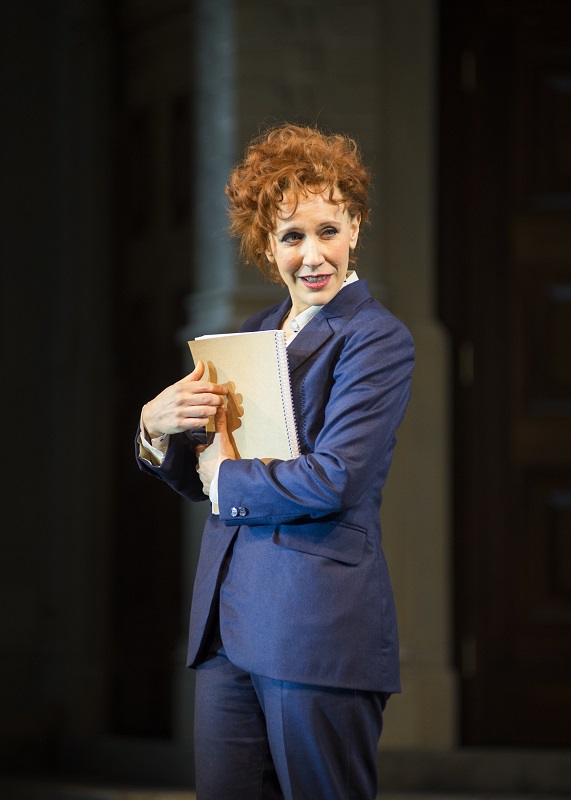 It's a work that poses many questions about art's place in society; its relevance, its merits and its ownership, to suggest but a few. With the second half an "opera within an opera", the piece begins with the Prologue, where preparations for an evening of entertainment at the mansion of the richest man in the city – on Saturday that city was Glasgow, though presumably that will move with the show – are well underway, and two groups of very different artists are getting ready to perform. The first will be performing a brand new opera, Ariadne auf Naxos, the second a burlesque/cabaret act, the toupe headed by their star performer Zerbinetta. Both bands of artists are disgruntled by the presence of the other, believing their work to be far superior. So unsurprisingly the instruction from their wealthy patron that due to time constraints, they must somehow merge the two performances into one show does not go down too well at all. The composer is distraught that this new opera, written specially for the occasion, will need to be compromised in such a way. She even insists that the work will not be performed, until her professor (sung by Sir Thomas Allen) reminds her of the handsome fee.
Traditionally a trouser-role, soprano Julia Sporsén's Composer (pictured above) is definitely female – and, refreshingly, not much of a big deal is made about this swap in gender. Nor in this production does it seem in the least out of the ordinary that her flirtatious duet with Zerbinetta later in the first act contains just the same level of sexual tension that's usually reserved for on-stage heterosexual attraction. Musically, this duet was beautiful, with Sporsén and former Scottish Opera Emerging Artist Jennifer France as Zerbinetta producing a gorgeous blend, as the characters learn that despite coming from different walks of life, they may have more in common than they thought.
Another subtle switch is the role of the Major-Domo, referred to in this production as "Party-planner". Actor Eleanor Bron gives a warm and engaging performance as the diplomatic but firm maneuverer, who skilfully manages the volatile egos of those around her.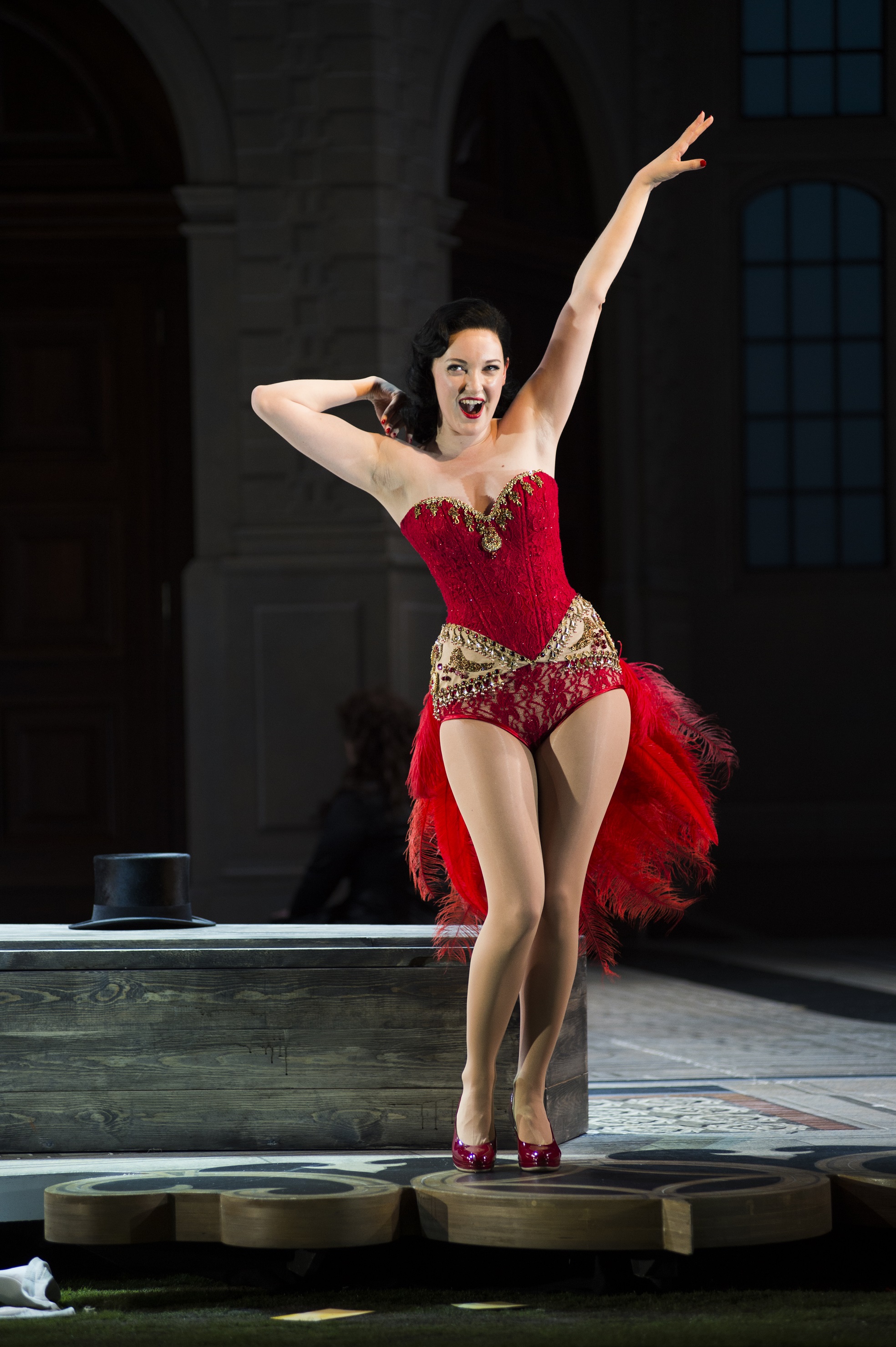 The second act is the opera itself, and it is sung in German, as opposed to the first half which was in English. Soprano Mardi Byers made her Scottish Opera debut as the princess Ariadne, stranded on a desert island after being abandoned by her lover. Byers has full command of this role, performing with a distinct regal poise and a beautifully rich, rounded tone. The three nymphs, sung by Elizabeth Cragg, Laura Zigmantaite and Lucy Hall, took a little while to find their niche during ensemble passages, though once they did the balance of voices worked well. Dutch tenor Kor-Jan Dusseljee was robust in the role of Bacchus, his love duet with Byers touching and compelling.
Nevertheless it was France (pictured above) who stole the show, with the grand coloratura aria "Großmächtige Prinzessin" ("High and mighty princess") which she delivered with impeccable vocal support and an impressive level of detail, filling the entire theatre.
Another Scottish Opera debut came from conductor Brad Cohen. Under his baton the orchestral sounds were vivid and colourful, although not always completely in tune, with some wayward woodwind in the first half, and strings a little off in the second. It was only towards the end of the evening that the sounds from the pit began to really take off, with vibrant, spirited brass. The singing on offer, however, was very classy indeed, with some fabulous solo and duet performances throughout.