Lucy Crowe, Anna Tilbrook, Wigmore Hall review - the eternal and ephemeral feminine |

reviews, news & interviews
Lucy Crowe, Anna Tilbrook, Wigmore Hall review - the eternal and ephemeral feminine
Lucy Crowe, Anna Tilbrook, Wigmore Hall review - the eternal and ephemeral feminine
Strong women command texts and songs about them mostly by men
Lucy Crowe: more than a light lyric soprano now
When you have 21 women to present in song, but only a couple among the 14 poets and none to represent them out of the 15 composers idolising or giving them a voice, you need two strong defenders of their sex at the helm.
Lucy Crowe and Anna Tilbrook are no shrinking violets – the
soprano
no longer a light lyric, the pianist supportive only in the best sense, full of flexible power and forceful middle-to-lower-range sonorities for the voice to coast above.
Certainly there were colour and variety enough from both to create worlds in miniature throughout a well-proportioned programme with quite a few surprises. The opening mad scene of Purcell's extraordinary "Bess of Bedlam" allowed Crowe to sign in with a gamut of colours and ornaments. She weights only the brilliant upper register which gave such thrills in the climactic cry of Goethe's and Schubert's "Gretchen" at the spinning-wheel, the ecstasy of Strauss's "Cäcilie" and the epic idyll of Duparc's gorgeous "Phidylé"; the still youthful-sounding middle range needs to be kept light and bright for the coloratura at which she excels in Handel and Mozart, not on display last night (nor was the trademark humour, though the warmth and engagement were never in doubt).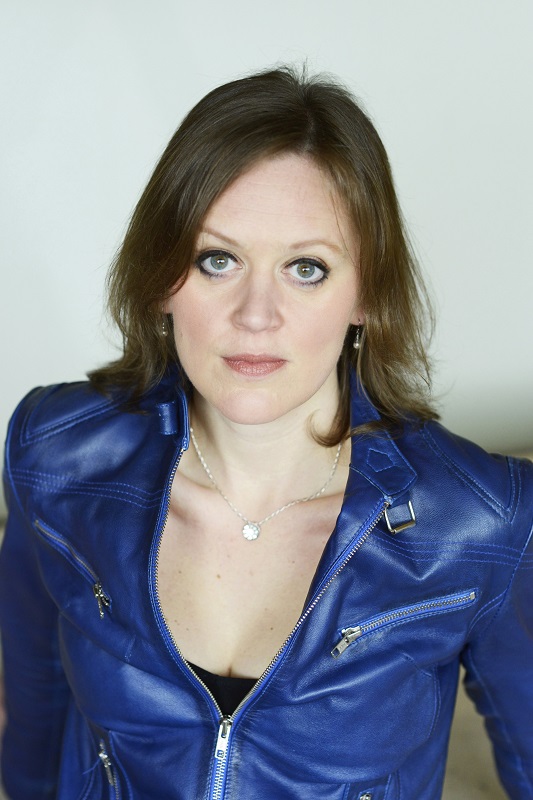 Tilbrook (pictured right) could be a touch mezzo-fortist at times - said spinning wheel whirred, but not gently – but her articulation is, like Crowe's, profoundly musical, and there were some exquisite introductions and codas, an unforgettably phrased refrain for Schumann's setting of Mignon's song and cut-crystal pecularities for Wolf's Philine and Strauss's Ophelia. Some deep note of sympathy for madness was struck there both in the performance and the music; it is surely not too fanciful to think that the mental illness of the composer's mother left its mark.
I take away three revelations: the simple-candid gem of Schubert's "Marie", balm after Gretchen's pain, Hahn's transcendental homage to Bach in "A Chloris" and Walton setting Louis MacNeice (the other Walton choice, "Daphne," might have been a hint that a role some opera house needs to sign Crowe up for is Strauss's version of the nymph-into-laurel myth). Soprano and pianist loosened up convincingly for Cole Porter's "Miss Otis Regrets", with coolly devastating refrains of the address to "madam", and Hoagy Carmichael's "Georgia on my Mind". No amount of artistry is going to stop me tensing during "Annie's Song", the encore – banal melody, dreadful lyrics – but the main programme scored a one hundred per cent success rate. Valid question, though: did Fanny Mendelssohn, Clara Schumann or Alma Mahler write songs about their own sex? Something worth checking out; at least the ball is rolling now.
There were colour and variety enough from both soprano and pianist to create worlds in miniature
rating
Share this article