Prom 67, Boston Symphony Orchestra, Nelsons / Prom 68, Berlin Philharmonic, Petrenko review - frenzy and finesse |

reviews, news & interviews
Prom 67, Boston Symphony Orchestra, Nelsons / Prom 68, Berlin Philharmonic, Petrenko review - frenzy and finesse
Prom 67, Boston Symphony Orchestra, Nelsons / Prom 68, Berlin Philharmonic, Petrenko review - frenzy and finesse
Two great visiting orchestras blow a pagan whirlwind through the Proms
Monday, 03 September 2018
Andris Nelsons and Susan Graham with the Boston Symphony Orchestra
Did the earth move for us? You bet. Sunday's two Proms brought fabled visitors to the Royal Albert Hall – first the Boston Symphony Orchestra, then the Berlin Philharmonic for their second concert – but our august guests dispensed with all polite formalities. A momentous day of orchestral drama began with the primeval growl and snarl of Boston's horns and timpani at the outset of Mahler's Third symphony. It closed, eight nerve-shredding hours later, as the Berliners stormed with jaw-dropping cyclonic force through the finale of Beethoven's Seventh.
My colleague David Nice invoked the legendary incandescence of Carlos Kleiber to define the head-spinning alloy of frenzy and finesse that the Berliners' incoming chief conductor Kirill Petrenko draws from his magisterial band. The comparison illuminates much. But this Seventh almost seemed to out-Kleiber Kleiber. Its ecstatic radiance rounded off a pair of Proms that had summoned the pagan spirits of the earth and air with such gusto that you half-expected to exit the Albert Hall and find the Great God Pan himself strutting through the late-summer dusk in Kensington Gardens.
Andris Nelsons (pictured below), music director in Boston (and now Leipzig) after a seven-year stint with the City of Birmingham Symphony Orchestra, had in 2015 reached the final round in the fractious contest to succeed Sir Simon Rattle in Berlin. The chance to hear peak performances from both winner and runner-up on the same day confirmed that the lustre of the Proms can still glow as powerfully as ever.
The Latvian maestro hewed sense as well as lavish sensuality out of Mahler Three – that unwieldy, 100-minute behemoth that doesn't merely chuck in the kitchen sink but follows up with the entire 1890s showroom plus the complete inventory of some musical garden centre (peasant-style furniture a speciality). It's magnificent, but is it a symphony? No matter: the opening movement alone encompasses the pastoral, the martial and the almost-mystical. To his credit, Nelsons – first up in Sunday's hyper-active but never histrionic duo – refused to smooth over the lurching, clashing transitions of the score. This wild miscellany of sound depends – as throughout the Third – on stand-out contributions from the principal players. From concert master Tamara Smirnova's violin solos to Toby Oft's trombone (decisive at several points here), from Thomas Rolf's endearing but somehow sinister posthorn in the third movement to John Ferrillo's plangent oboe, the Bostonians enhanced Nelsons' account with memorable local colour as well as massive grandeur.
At least in the opening extravaganza, this wasn't the smoothest or sleekest rendering of Mahler's vision of nature in all its glory and terror. You rightly felt that the music, as it tugs in all directions, stands on the very brink of a tonal breakdown. Even the sunlit minuet of the second movement avoided too much countrified charm to sound, at its climax, like a fairy frolic with a demon in its midst. The wistful posthorn serenade in the next section (forest animals, after forest flowers, according to the programmatic schedule that Mahler half-seriously proposed for the work) gave way to a terrifying brass-led climax. The Bostonians could sound forcefully homespun as well as proudly heroic. The grain of their sound intermittently felt rough, but never bland or dull.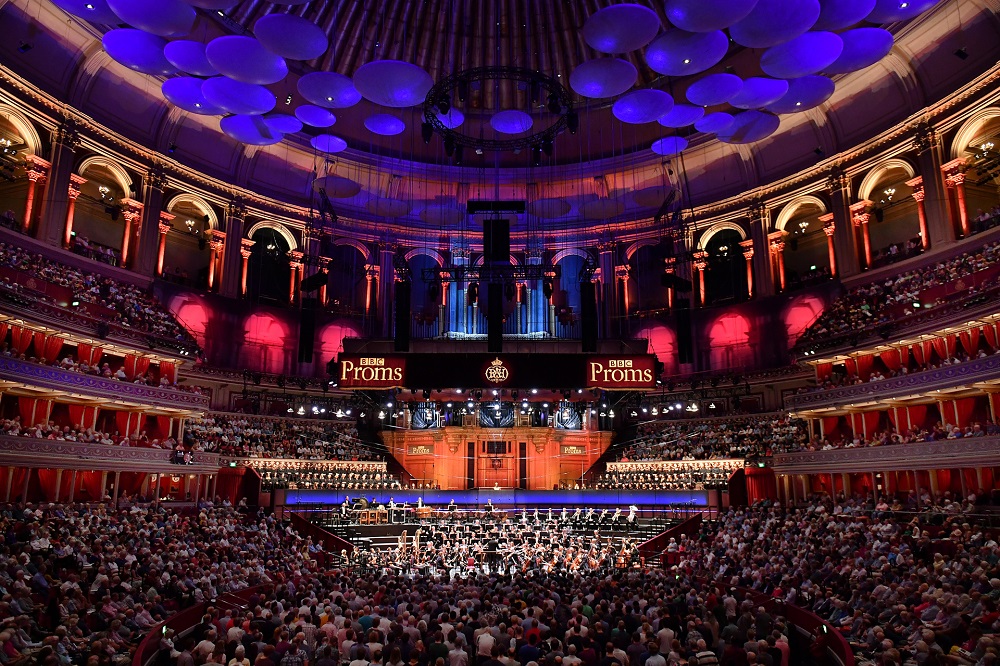 In the fourth movement, eminent mezzo Susan Graham arrived to deliver Mahler's setting of Nietzsche's portentous lyric from Also Sprach Zarathustra. Low, soft strings and yearning horns beautifully complemented her elegantly phrased and deeply expressive delivery of this transcendental hokum. Yes, Mahler and good taste can feel like total strangers to each other; but when his screeching gear-changes come off, the effect is just sublime.
So it proved as Graham's solo gave way to the children's and women's choruses of the fifth movement (chapeau bas to the splendid CBSO chorus and youth chorus), with its unearthly bell-chime accompaniments and heavenly folksiness. The Third's concluding adagio brought out the best from Nelsons' Bostonians. Exquisitely detailed conversations between violin and horn, oboe and flute, enriched the lyrical sweep and swoon of their luscious strings. Mahler's last-movement ascents towards divine revelation never cease to sound (in Nietzsche's own words) human, all too human – and, in Nelsons' hands, that spiritual uplift retained a warm, earthbound heartbeat. I'm not sure that the Boston band – or any outfit – could entirely control the chaotic, centrifugal aspects of this mammoth work. But what a thrill to hear them ride its tempest.
As the sun set, Petrenko (pictured below) and the Berliners took the stage with a slightly disconcerting first half. It consisted of back-to-back Strauss tone-poems: Don Juan followed by Death and Transfiguration. (If he had plumped for Also Sprach Zarathustra, we would have had a full-blown Nietzsche tribute day.) Why both? I suppose that the pairing amounts to a sort of narrative "symphony", as the erotic egotist of the first morphs into the stricken and aspiring soul of the second. But once Petrenko began to unleash the awesome orchestral beast under his baton, all speculation ceased. Nothing I could say about (for instance) the astonishing power and precision of the heroic horn theme in Don Juan has not been said many times before. But it's worth noting, though, that Petrenko has spent much of the past decade in opera houses (Berlin, then Munich).
In the best sense, this concert abounded in theatrical touches: subtle, and occasionally not-so-subtle, surprises in tempi and dynamics that cast fresh light on familiar passages. Of course, Berlin's all-star cast aided him at every turn: Albrecht Meyer's oboe, Emmanuel Pahud's flute, Daishin Kashimoto as concertmaster. Petrenko's podium style feels invigorating rather than exhibitionistic. His buzzing, livewire energy called forth a suitably electric response from the players. Death and Transfiguration, the more sombre and introspective of the two Strauss pieces, allowed us to hear the fine-grained sculptural qualities of Petrenko's phrasing. He never simply overwhelms with the formidable firepower under his command.
That said, the Beethoven took off like a rocket – but always one under supremely expert guidance. From first to last, the pulse of the dance never slackened or wavered. Just as remarkable were the startling dynamic shifts – sudden roars and whispers that always lay in ambush for the lazy ear. The "allegretto" second movement lived up to its billing: no funeral march here, but a brisk, alert drive through the darkness. Petrenko's scherzo allowed his flair for ever-changing drama and contrast to flourish. And the finale, although truly exhilarating, never descended into mere manic stampede. Petrenko retained a sense of shape and balance in the midst of all the fire and fury. Even here, the individual voices of his instrumental stars came through in all their colour and control. If the Berliners took your breath away, they didn't demand total surrender. Petrenko's galvanic combination of intelligence and intensity set the seal on an extraordinary day; the kind that makes the Proms unique. Let's hope for more next year.
The Beethoven took off like a rocket - but always one under supremely expert guidance
rating
Share this article
Subscribe to theartsdesk.com
Thank you for continuing to read our work on theartsdesk.com. For unlimited access to every article in its entirety, including our archive of more than 10,000 pieces, we're asking for £3.95 per month or £30 per year. We feel it's a very good deal, and hope you do too.
To take an annual subscription now simply click here.
And if you're looking for that extra gift for a friend or family member, why not treat them to a theartsdesk.com gift subscription?