Classic Albums: Amy Winehouse - Back to Black, BBC Four review - suffering turned into song |

reviews, news & interviews
Classic Albums: Amy Winehouse - Back to Black, BBC Four review - suffering turned into song
Classic Albums: Amy Winehouse - Back to Black, BBC Four review - suffering turned into song
How the singer's second album made musical gold out of the blues
Saturday, 15 September 2018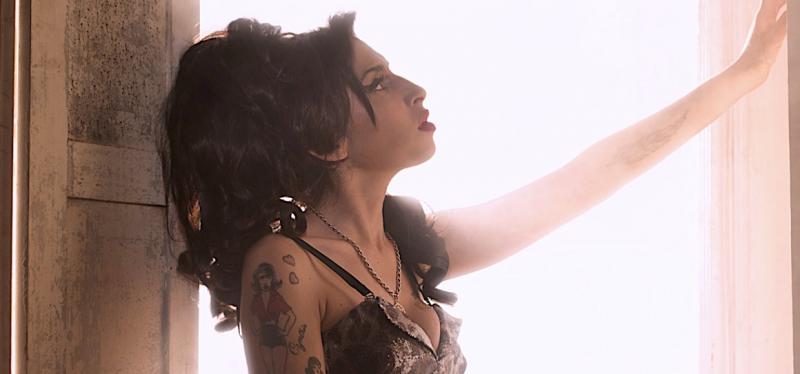 Amy Winehouse, never singing the same way twice
Formats are second nature to TV: the BBC and Eagle Rock's Classic Albums will run and run. Like all formats, there's always the risk that the medium becomes the message, and content suffers under the weight of form.
But
Classic Albums
at least avoids the
BBC
's slavish reliance on presenters, and makes possible programmes that draw the viewer in closer than when everything is mediated by the wall-to wall ego of an expert or celeb.
Although we have the trademark moments when the album's different tracks are teased apart at the mixing desk to reveal the architecture of a recorded song, the subject bursts forth from the screen, as it's Amy Winehouse, who combines intelligence with vulnerability, almost cringe-making honesty with sensuality and charisma. Not to speak of that voice, and her heart-stopping stage presence. The documentary is in safe hands. Jeremy Marre has consistently been making first-class music documentaries since the 1970's: he knows how to tell a story, and allows enough space for the music to speak for itself.
Back to Black (2006), Winehouse's second and last album, which followed Frank (2003), made her an international superstar: it sold 25 million copies. It was produced by Mark Ronson in New York – with the Dap-Kings, a band who conjure the sound of Sixties soul to perfection, and Salaam Remi, the Miami producer who had delivered the sound of Frank, well served by his own session men from the deep South. Both producers speak well about working with Winehouse. As Darcus Reese, the very articulate president and director of A&R at Island Records put it, their lack of ego, and devotion to the work and the fragile genius of the artist, made the album not only possible but a masterpiece.
Her close friend Juliette Ashby and god-daughter Dianne Bromfield set the scene, and speak well of the melancholy moods that always threatened Winehouse, and of her ability to use those dark moments and disappointments in love to fuel her writing and music. Amy, as we know from Asif Kapadia's documentary Amy, was obsessively being filmed, filming herself, and talking to people, informally or in set-up interviews, so we get a vivid sense of her and her creative process. She admits at one point that her massive and elaborate beehive grew in direct relation to her feelings of inadequacy, as a kind of armour with which to face the world. "The more insecure I felt," she says, "the bigger it had to be."
Her first manager Nick Shymansky speaks with great sensitivity, and the benefit of hindsight. "The pain is all over the record," he says, adding to the documentary's perhaps unavoidable but excessively used leitmotiv: that Winehouse used her suffering to create, transcending it, in the tradition of so much jazz and blues. That she could turn suffering into entertainment remains one of those mysteries. As Darcus Reese says when speaking of the song "Rehab": "with something that has a dark underbelly, she actually made people smile." As the film concludes, the album's immense success created a pressure in Winehouse's life that caused her even more pain and insecurity, rather than allowing her to enjoy the fruits of her extraordinary work.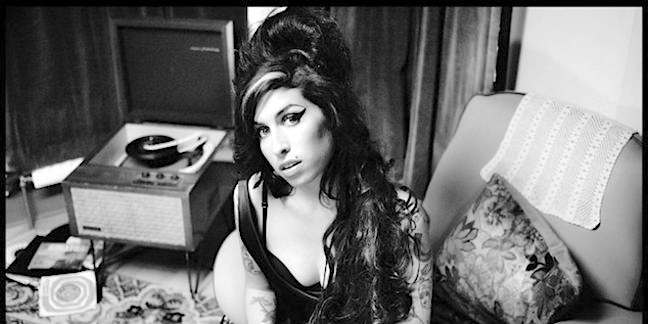 However, with such a fragile and unpredictable artist, there is a sense that the story is perhaps being sugar-coated. Was the darkness and turmoil just in Winehouse's soul or did it also constellate in the creative process? Were there no tantrums? Did she ever walk out of the studio? Were there blind alleys? Times of writer's block or loss of voice? Although almost too much is made of Winehouse's super-sensitivity and tendency to crash into depression and low self-esteem, the doc is more of a celebration of great talents working harmoniously together, with hardly a hiccup on the way.
Her greatest moments were probably in live performance. As Mark Ronson says in the film, great artists such as Winehouse will never sing the same way twice: they are forever seeking new ways, and improvising in the heat of the moment. I remember a day at Glastonbury, relatively early in her career: she made an appearance on the Pyramid Stage around 1pm. She was so bad it was excruciating. Later that day, just after sunset, she played the Jazz Stage. It was unforgettable: the band was super-tight and she just burned with passion from the start until the close of the set when night had finally fallen. There was nothing pre-packaged at all about her, and this edition of Classic Albums makes very clear the way in which two immensely talented producers were able to harness and encourage her cracked genius in such a way as to create an album that provides a lasting witness to Amy Winehouse at her very best.