Reissue CDs Weekly: Soft Cell |

reviews, news & interviews
Reissue CDs Weekly: Soft Cell
Reissue CDs Weekly: Soft Cell
'Keychains & Snowstorms' is a benchmark box-set reconfiguration of Messrs Almond and Ball's hit-making years
Sunday, 16 September 2018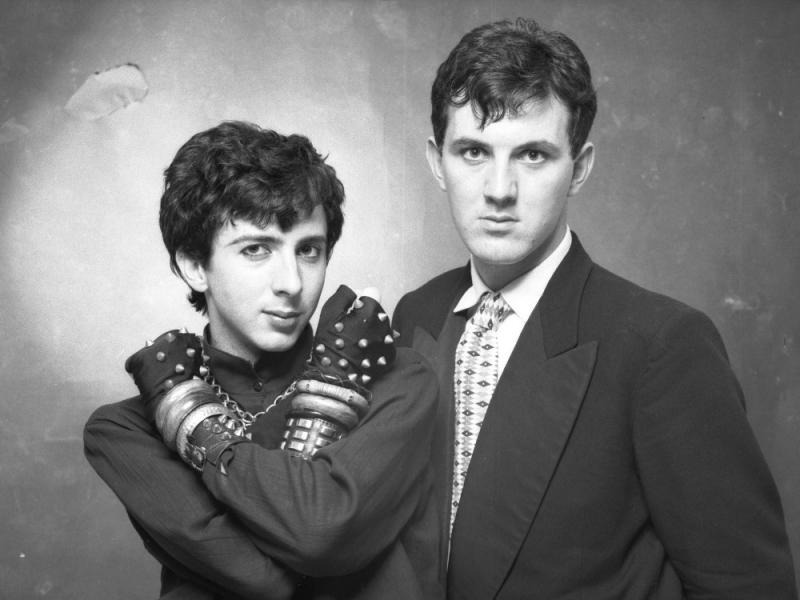 Marc Almond and Dave Ball: pathos-ridden
During their original 1980 to 1984 lifespan as a recording unit, Soft Cell issued three albums, a mini-album, eleven singles and EP. There were also compilation appearances, bonus tracks on discs included with albums or singles (such as the 12-inch of Jimi Hendrix cover versions accompanying The Art of Falling Apart) and extended tracks which appeared on 12-inch singles. Everything could probably be collected on six CDs.
The new box set Keychains & Snowstorms: The Soft Cell Story features 10 discs, one of which is a DVD. The albums and the Non Stop Ecstatic Dancing mini-album are not included. Neither are the seven-inch versions of any of their A-sides. It perhaps follows, then, that this is a creatively minded look at the band: one hopefully worth digging into.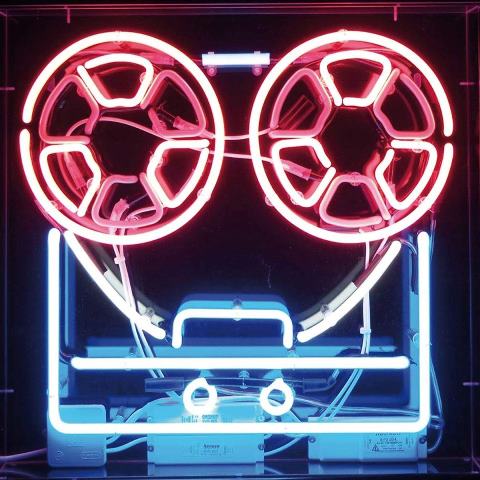 Keychains & Snowstorms – its title aptly borrowed from the lyrics of "Memorabilia" – is worth digging into. It is a fine piece of Soft Cell memorabilia. The set comes in a hard slipcase housing two fold-out wallets with the discs and a full-colour hardback book with an excellent essay by Simon Price. Rather than tracing a chronological arc through the most high profile phase of Marc Almond and Dave Ball's musical life together, each disc or pair of discs tackles a particular theme.
It'd use too much space to go into the details of each of them – the information is elsewhere on the internet – but Discs One and Two, which collect the 12-versions of singles on the first and their B-sides on the second, are the entry point. Soft Cell were unusual in that they recorded extended versions as finished tracks. They did not submit a master for remixing as, say, Altered Images had with "I Could be Happy" in 1981 and ABC had with "The Look of Love" in 1982. This practice set Soft Cell apart from their contemporaries. Heard now, the lengthy version of "Say Hello, Wave Goodbye" sounds entirely natural, and the 11-plus-minutes "Soul Inside" has more intensity than its already forceful seven-inch counterpart. With its flipside bonanza, Disc Two also brings a fresh take on Soft Cell and finishes with their memorable, Suicide-influenced reconfiguration of Johnny Thunders & the Heartbreakers' "Born To Lose".
A previously unreleased early version of 'Tainted Love' is wooden and would not have charted
Hearing the hits – in whatever version – and seeing the related promo videos on the DVD stresses Soft Cell's oddity. OK, they were pop stars for whom the transgressive was inherent, but the string of non-cover version 45s following "Tainted Love" were as prototypically British as the best of the vignettes painted by the purple-period Kinks and Madness. Peeking behind curtains, the travails of square pegs in the round holes of family life, examinations of urban seediness, the hollowness of a glittering lifestyle: all were foundational for these pathos-ridden songs. And they were songs as such. Between them, Almond and Ball had a Sixties-informed grasp of the classic, memorable pop melody.
There was an edgier, less-straightforward musical flipside which Keychains & Snowstorms digs into and celebrates afresh on Discs Three and Seven with new remixes. While initially appearing as if this could be worrisome after-the-fact tampering, both discs work unexpectedly well. Especially Disc Seven's Non-Stop Euphoric Dubbing, a continuous dance mix in keeping with what Ball would do post-Soft Cell with The Grid.
Rarities, unreleased tracks. BBC sessions and material from their last reunion crop on Discs Four and Six. Disc Five collects pre-fame tracks from 1978 to 1981 and its most interesting track is a previously unreleased early version of "Tainted Love", made with Daniel Miller in the producer's seat. It's wooden, lacking the bounce and swing of what was subsequently issued. They would not have charted as high, for long and as widely with this. It is on first two of this trio of discs that the alternative sonic narrative running alongside the above-the-waterline glitter of the hit years is heard in full flow.
It all finishes with two live discs and the DVD. Unlike as noted elsewhere, there have been no problems playing the review copy of the latter: it's been into a PC, DVD player and a Blu-ray player – though, despite its presence being implied by the tracklist, the banned "Sex Dwarf" promo is not included. The DVD is a treat, and balances their promos and UK TV appearances alongside a high-energy live show captured on video at Leeds' Amnesia Club on 28 May 1981.
Obviously, Keychains & Snowstorms: The Soft Cell Story is a fans-only release. However, it is also a benchmark by which other major-label reissues can be measured. Anyone looking to bring a fresh take to the story of an oft-reissued and well-known band would do well to look here for inspiration to see how it can be done. Thirty-nine years ago, when Marc Almond and Dave Ball first performed as Soft Cell, could this have been predicted?
Next Week: The Bobbie Gentry box set The Girl From Chickasaw County

The string of non-cover version 45s following 'Tainted Love' were as prototypically British as the vignettes painted by the purple-period Kinks and Madness
Share this article