Katherine Ryan, Garrick Theatre review - feminism with extra sass |

reviews, news & interviews
Katherine Ryan, Garrick Theatre review - feminism with extra sass
Katherine Ryan, Garrick Theatre review - feminism with extra sass
A laugh-heavy hour from the Canadian
Friday, 21 September 2018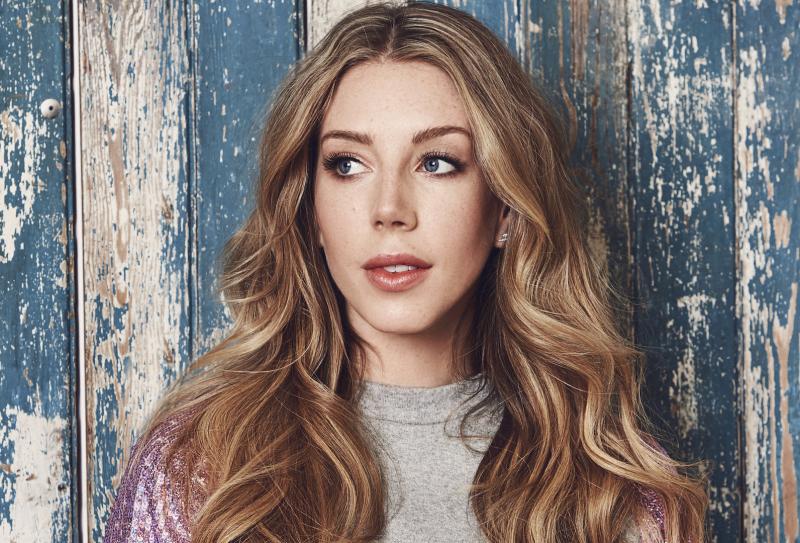 Katherine Ryan's latest show was inspired by her nine-year-old daughter
Katherine Ryan was making her West End debut – a big moment in any comic's career – but she made her entrance on stage at the Garrick unannounced. Yet if the opening to Glitter Room was strangely underwhelming, it wasn't long before the Canadian's trademark waspish style was to the fore and the sass kicked in.
The title, and much of the show, was inspired by Ryan's nine-year-old daughter. The glitter room is what they call Ryan junior's bedroom, a fairylight- and sparkle-filled riot of pink that a builder told Ryan senior would put men off staying in the house.
No problem: as Ryan says witheringly, men are like dolphins - "best enjoyed on holiday, but not for the home", which, she proudly tells us, she bought with the fruits of her labours. And what labours; Ryan is one of the busiest comics in the business, having carved out a busy television career on panel shows as well as her live comedy since moving to the UK 10 years ago..
She is intent on bringing up her daughter to be empowered to do whatever she wants, but there's still work to do in dismantling the patriarchy. As Ryan points out, other parents at the school gates still regard her single status as something at best to be pitied, at worst to be decried
She's aware that she's a flawed role model, but she's doing her best. Were she a lone dad, Ryan argues, she wouldn't be a single parent, she would be "eligible", and the simple act of mastering how to plait her daughter's hair would be considered heroic.
But this is no anti-men diatribe, even if they are the butt of much of her excellent audience banter. Rather it is a thoughtful take on relationships, parenting and how society is changing. There's a deep and pleasing undertow of politics in Glitter Room but Ryan makes her points with great subtlety, and with some belting jokes in a laugh-heavy hour. There are no shoehorned-in punchlines, and neither does it ever feel ranty.
There's a lot of lighter fare, too, some about other parents at her daughter's school, but most of it celebrity gossip told with glee and just a touch of vitriol; about how she is Anna Kendrick's accidental stalker, her love for the Kardashians, Meghan Markle and the pointlessness of R Kelly. The rare weak spot was an attempt to discuss racism, which started strongly but ultimately went nowhere.
Ryan finishes with two set pieces, which neatly illustrate how equally good comedy can come from real life or be the product of a vivid imagination. Her description of how she dealt with a would-be intruder is a funny take on women doing it for themselves, while her feminist response to the musical Hamilton is a tour de force of surreal invention. And when Ryan tops it with a subtle but telling swipe at Donald Trump, you realise – not for the first time during the show – that this a comic of true originality.
Katherine Ryan is at Garrick Theatre, London WC2 until 29 Sep, and 8-20 Oct
This is no anti-men diatribe, even if they are the butt of much of her excellent audience banter
rating
Share this article