Widows review - feminist crime pays |

reviews, news & interviews
Widows review - feminist crime pays
Widows review - feminist crime pays
Steve McQueen coolly recalibrates the heist film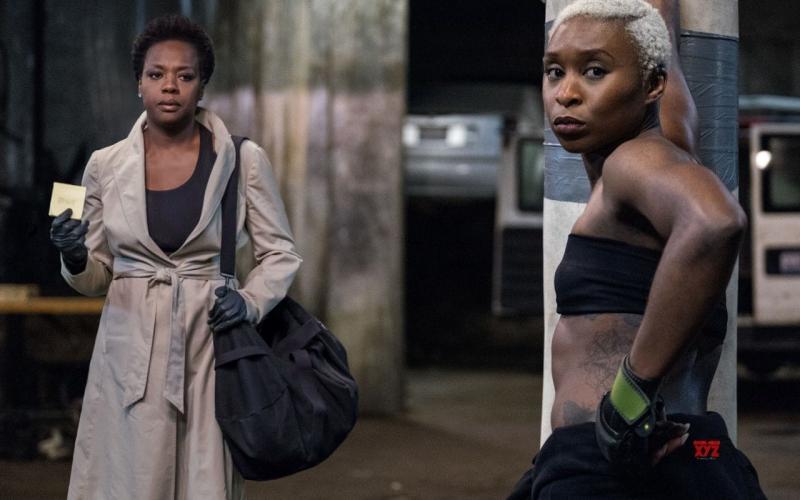 Punching above their weight: Veronica (Viola Davis) and Belle (Cynthia Erivo)
The chasm between Bobby Sands' emaciated martyrdom in his feature debut,
Hunger
(2008), and a star-packed
heist
film seems still greater. His radical concerns inform
Widows
, which is set in an America only partly freed from
12 Years a Slave
's racial purgatory. But it lets him slip off his hair-shirt, and play in the genre fields he also loves. Four films in, we don't yet fully know what kind of film-maker Steve McQueen is.
Lynda La Plante's fondly remembered ITV series Widows, adapted by McQueen with Gone Girl's Gillian Flynn, gives him a sharply feminist template. This is again about crooks' widows taking on their men's business. McQueen's opening scene splices domestic routines with the final, catastrophic job of legendary robber Harry Rawlins (Liam Neeson). A door spins off a van careening away from another gang's gunfire, and straight into a police platoon. Rawlins, his confederates and $2 million haul become a fireball.
But the very first thing we see is Harry and his wife Veronica (Viola Davis) in bed, tongues exploring mouths with old intimacy. There's a hint of Nic Roeg's intercutting of Donald Sutherland and Julie Christie's love-making under the shadow of their daughter's death in Don't Look Now. Harry and Veronica, we'll learn, lost their teenage boy, shot to pieces one sunny day by racist cops. The rare visual jolt of black and white skin entwined is of a piece with this later shock.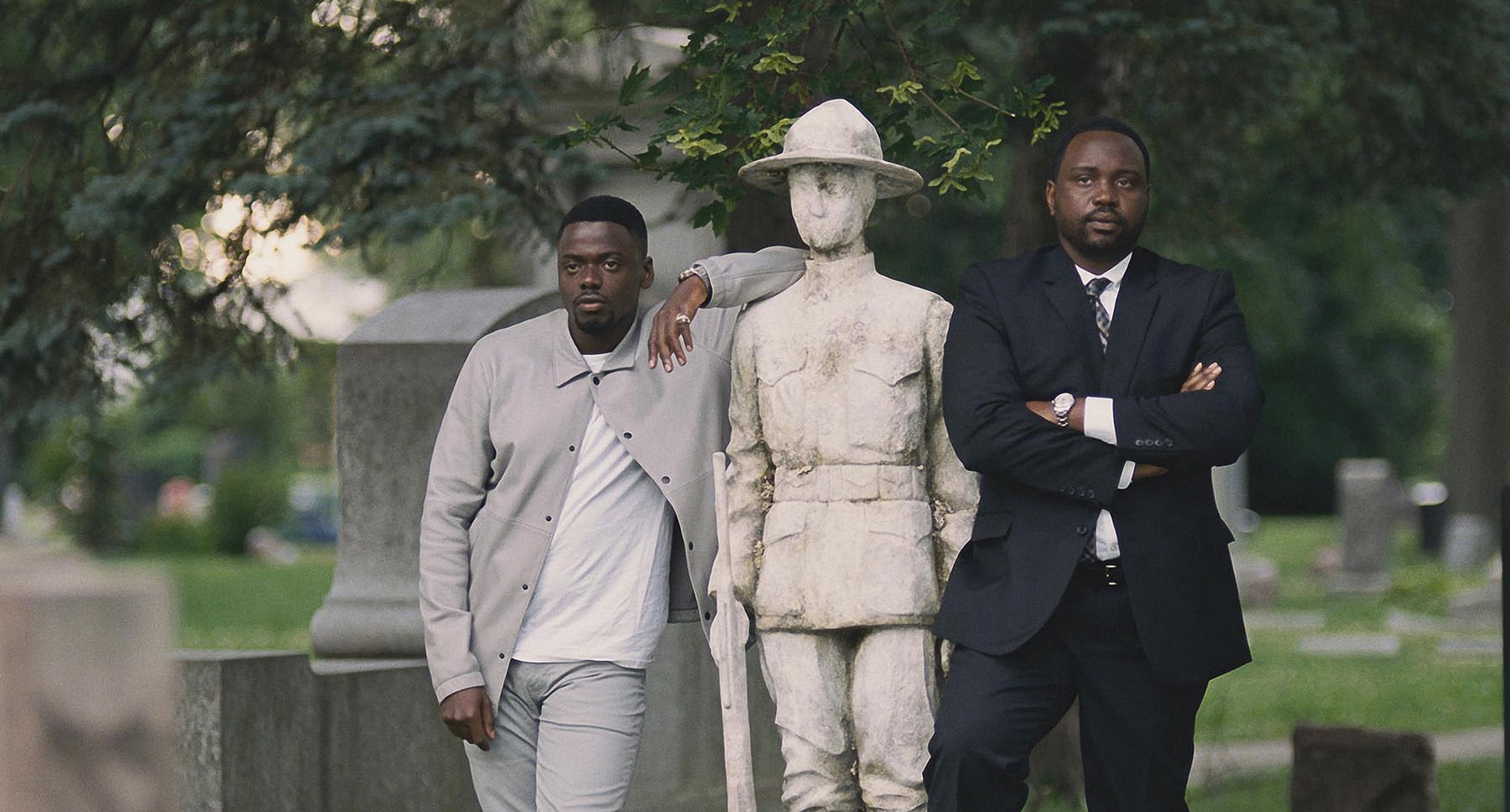 Chicago, where dozens are shamefully shot in the black South Side every weekend, is McQueen's setting. Here, gang kingpin Jamal Manning (Brian Tyree Henry) is trying to go legit in a forthcoming election, though his enforcer brother Jatemme (Daniel Kaluuya, pictured above, left with Henry) remains hair-trigger violent. Jamal is fighting the inherited political power of Jack Mulligan (Colin Farrell), scion of old Irish bruiser Tom (Robert Duvall). The millions lost in Rawlins' heist are linked to both camps. A frightening visit from Jamal convinces Veronica that her survival requires fighting back, by completing Harry's last job.
Davis gives Veronica mournful, numbly dogged strength. Her makeshift female crew also tap buried reserves, not least Alice (Elizabeth Debicki, pictured below, right with Michelle Rodriguez). Violently abused and belittled by both husband and mother (a cameo of cold female viciousness by Jacki Weaver), this 6'2" blonde lankily towers over her tormentors, and finally throws off her chains. A quick shot of her swaggering down the street after a scam, messily chomping at a hero sandwich, is the film's most funnily feminist sight.
The widows' criminal mission is sufficiently gripping, though the heist itself is underwhelming. In truth, Widows' thriller mechanics are lukewarm. This matches the cool, sleek cinematography, which feels dispassionately observational, like Michael Mann minus the hot violence.
McQueen (with Flynn) instead excels at socially rooted characters and arresting scenes. Farrell, currently excelling as fractured powerful men, is a reluctant leader, suffering masculine belittlement by the still relishably macho Duvall. Action heroine Michelle Rodriguez is cast as one of the female gang's less effective members. Kaluuya similarly up-ends his Get Out role as a Cagney-charismatic, immature killer. His pig-sticking of Bobby Welsh (Kevin J O'Connor in a fine low-life turn), having first tipped him out of his wheelchair, is in a line with the prison guard's murder in Hunger, and 12 Years a Slave's tortures. McQueen's explicit violence is meant to hurt. Here, it also hints at Tarantino and Paul Thomas Anderson's black humour.
Misogyny, racism and politics built on "dollar signs and empty promises" are Widows' facts of life. So McQueen might as well have some criminal fun.