Albums of the Year 2018: Black Merlin - Kosua |

reviews, news & interviews
Albums of the Year 2018: Black Merlin - Kosua
Albums of the Year 2018: Black Merlin - Kosua
The year's best celebrate different tongues and shared languages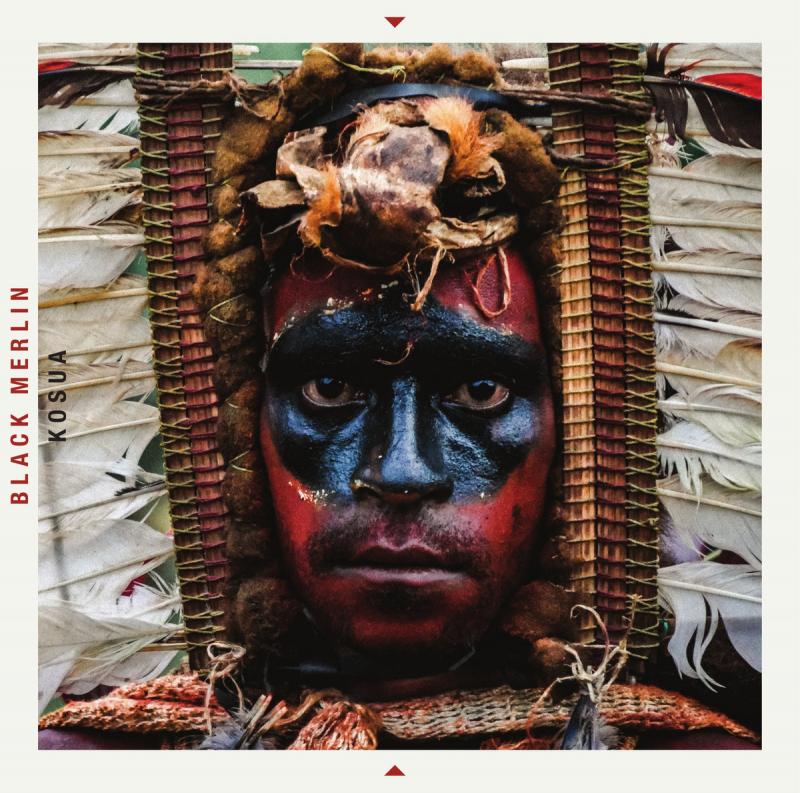 celebrating difference, finding similarities
Kosua was released only last month, but its journey began two years ago when George Thompson, aka Black Merlin, released Hipnotik Tradisi, a beautiful and captivating document of his travels through Indonesia, seamlessly blending field recordings, found sounds and studio experimentalism.
Around the same time, he was preparing for a trip to Papua New Guinea, which was to result in profound relationship with both the place and the people that inhabit it – most notably the remote Kosua tribe, whose name graces this album, available on vinyl and download, via Bandcamp.
The bond that Thompson built with the Kosua people, and his deep affection for Papua New Guinea, provides the clearest point of difference between this project and its predecessor. Where Tradisi collects together snapshots of a place – albeit detailed, head-spinningly successful ones – the blend of sounds on Kosua feels like the work of someone immersed in a culture rather than bearing witness.
"Seane Falls Women's Kulumba", a recording of a multi-voice choir with a gentle percussive undertow that may, or may not, have been layered on top, is breathtaking. That Thompson chooses to present it in such an unadorned fashion says much about his determination to embed himself into a wider story rather than take centre stage.
That's not to say that this is an overly reverent document however. There are signature Black Merlin production flourishes throughout, from the foreboding thrum of "Standing at the Summit of Bosavi", which hangs low on the horizon – all low-end weather and potent portents, to the light-touch electronic pulse of "Talisu", which manages to to distill the essence of combined cultures to a primal, shamanic shuffle.
Just as we stand on the verge of green-lighting dangerous isolationism, Thompson chooses to celebrate difference, while finding similarities. In this, Kosua shares common ground with another standout album of 2018, Gwenno's Le Kov. A Cornish-language triumph of iimagination and intuitive pop nous, it was a timely lesson in how stories can be told in different tongues and still be steeped in a shared language.
Two More Essential Albums from 2018
Gwenno – Le Kov
Neneh Cherry – Broken Politics
Gig of the Year
Gwenno – Ramsgate Music Hall
Track of the Year
Audiobooks – "Dance Your Life Away" (Andrew Weatherall Remix)
A timely lesson in how stories can be told in different tongues and still be steeped in a shared language
rating
Share this article