Albums of the Year 2018: Farai - Rebirth |

reviews, news & interviews
Albums of the Year 2018: Farai - Rebirth
Albums of the Year 2018: Farai - Rebirth
In the end, it's a very recent raging release from London that blows away the competition
Saturday, 15 December 2018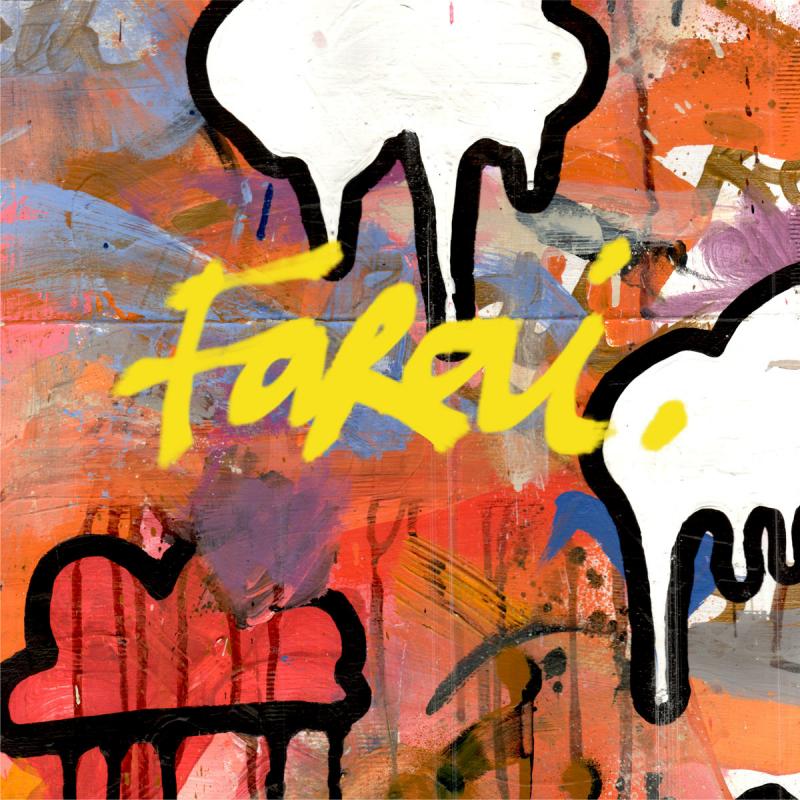 The writing's on the wall
It's been an odd year for albums. The one I've listened to most is Stop Lying, a mini-album by Raf Rundel, an artist best known as one half of DJ-producer outfit 2 Bears. It's a genially cynical album, laced with love, dipping into all manner of styles, from electro-pop to hip hop, but essentially pop.
It's easy and likeable but also short, and didn't seem to have the required epochal aspects for an Album of the Year.
Two albums that do are Kali Uchis' Isolation and Your Queen is a Reptile by Sons of Kemet. The first one, despite tacky cover art that looks like a Victoria's Secret catalogue, is a brilliantly varied, Latin-tinted US pop collection. It's one of those big money, multi-producer, major label affairs but it failed to take the Columbian-American starlet to the A-league. It should have done. It's put together with verve and imagination.
Jazz saxophonist Shabaka Hutchings' third Sons of Kemet album, meanwhile, is a wild thing, full of percussive power, themed around powerful black women from history, with occasional hard-hitting vocals. If that sounds worthy rather than exciting, think again, Your Queen is a Reptile has bite. Yet the truth is that the above are both albums I cherry pick, not ones I listen to end-to-end.
Not so Rebirth, the debut from Farai's titular female singer/rapper/poet and London producer TONE. It's an album for these times, a rage in both direct and abstract form about our nation sliding turd-like down the pan. It's also more than that. It's sometimes shouty but always heartfelt, a young woman laying it all out, sweet guitar songs beside diseased synth outbursts. It works of a piece magificently.
There were other solidly good albums; Let's Eat Grandma's I'm All Ears, Malcolm Middleton's Bananas, Susanna's Go Dig My Grave, Zoë McPherson's String Figures and Fröst's Matters to name but five, while the New Heavy Sounds label, self-styled as "London's new home for extreme rock'n'roll", deserves a special mention for its consistently thrilling A&Ring. On the live front, meanwhile, it was equally hard calling it. Guns N' Roses three hour set at Download Festival was just epic and The Prodigy are ever dynamite, but Soft Cell's final, emotional blow-out at the O2 just pipped them to the post. It was quite a thing hearing 20,000 voices bellowing, "Your skin's going dry and the colour of sand/Ignore the cigarette burn in your hand."
And then there's Rick Astley as Track of the Year. Sheer provocation! Could have been Stanislav Tolkachev's mesmeric abstract electronic "Blue Mood" for hipster brownie points or anything from Yorina's Dry Your Tears EP for sheer loveliness, but, no, let's have Rick's pastiched Daft Punk/Chic explosion of good cheer. 2018 needs its zest, friendliness and joy. You can have 2018, Rick.
But 2019 will be a different ball game…
Two More Essential Albums from 2018
Kali Uchis Isolation (Rinse/Virgin)
Sons of Kemet Your Queen is a Reptile (Verve)
Gig of the Year
Soft Cell at the O2
Track of the Year
Rick Astley "Beautiful Life"
Below: Watch the video for "This is England" by Farai
Sweet guitar songs beside diseased synth outbursts: it works of a piece magificently
rating
Share this article