Albums of the Year 2018: Erland Cooper - Solan Goose |

reviews, news & interviews
Albums of the Year 2018: Erland Cooper - Solan Goose
Albums of the Year 2018: Erland Cooper - Solan Goose
Taking a flight into the ambient
Thursday, 13 December 2018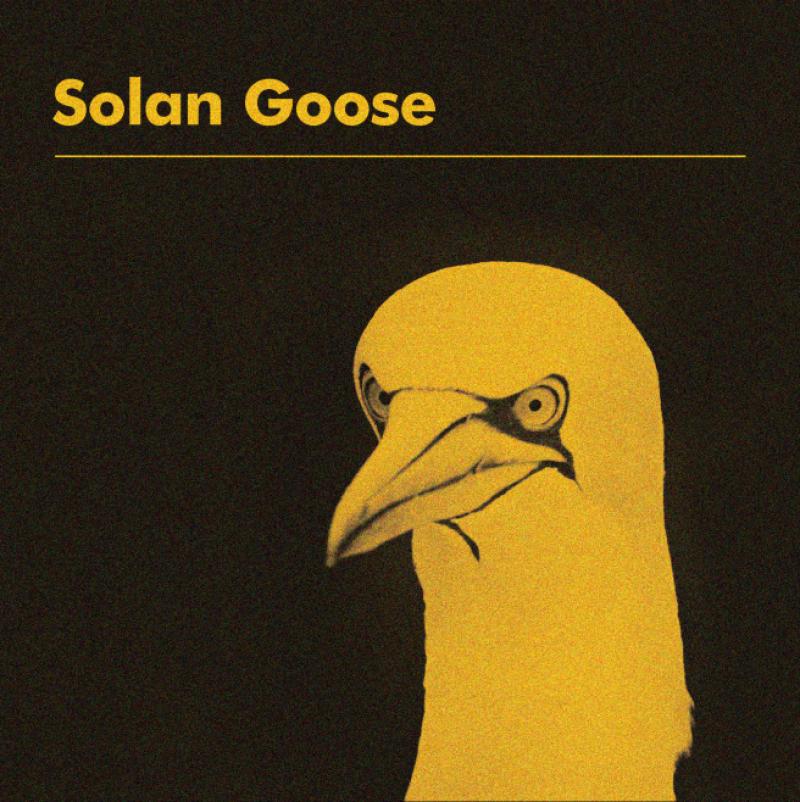 I've noticed a stark shift in transition of the kind of music I want to spend my time listening to over 2018. I've slowed down. I've started listening to Radio 6. I'm a little bit in love with Mary Anne Hobbs. And I bought a record player.
Constructed playlists of relentless bangers have been replaced by a mellow experience of sound – tactile and intimate. The mere nature of placing needle on vinyl makes me sit nearby, take time to stop what I'm doing, and just listen. I'm tired of the relentless buzz and noise of being always on, the addiction to 'results' whether of Spotify most listened to, or YouTube most liked music videos.
This meditative process combined with my obsession with quirk led me to Erland Cooper – whose track "Mirk" has had a lot of airtime on Radio 6; who is one of Gideon Coe's favourite albums of the year; and who has been commissioned to open the Waltham Forest London Borough of Culture 2019 alongside Marshmallow Laser Fest.
He had asked Jon Hopkins to remix his work and when he said no (too busy) Erland did it himself (Night Flight is an electronic re-working of his tracks including 'Cattie-Face' and 'Shalder'). When working on the album, he only composed after 9pm, and only worked standing up – giving himself specific boundaries in which to create. Something in the nature of this creative process appealed to me, and whatever the magic that hooked me in found me transported into the exquisite, evocative sound of lulling, misty, choral voices, lyrical piano and soul-wracking violin strings of Solan Goose.
All track titles are named after birds found in Orkney – starting with 'Whitemaa' which builds and flows from choral voices, wistful and melodic, building layer upon layer into a cacophony of strings and song. The abstraction of the vocals of a 'Solan Goose' are paired with lyrical piano, simple and strong in melody, enabling you to travel over waves of sound, evocative of the place from which they were inspired. 'Maalie' has a haunting Celtic echo to the harmonies and a strong drum undertow, telling of empty coastlines; 'Cattie-Face', simple and pure, mirrors the place where the sea meets the sky on a misty Scottish beach; the call of the sea can be heard in the roll and repetition of strings in 'Aak'; 'Bonxie' has comforting bird sounds and rising chorals, like the sparkle of the sea; and 'Tammie Norie' about puffins, is a gentle, wistful tune.
There is a deep resonance in these sounds of nature at once so haunting and so comforting; atmospheric and soulful, combined with the simple elegance of Erland's ambient style that feels like a trip to Orkney and a connection to nature – all from the comfort of my own armchair.
Two More Essential Albums from 2018
Ed Harcourt – Beyond The End
Christine and the Queens - Chris
Gig of the Year
Alannis Morisette at Cornbury Festival
Track of the Year
First Aid Kit - "Fireworks"
Exquisite, evocative sound of lulling, misty, choral voices, lyrical piano and soul-wracking strings
rating
Share this article