Best of 2018: Comedy |

reviews, news & interviews
Best of 2018: Comedy
Best of 2018: Comedy
Returning greats and a memorable newcomer
From left: Jeremy Dyson, Mark Gatiss, Reece Shearsmith and Steve Pemberton of League of Gentlemen
The highlight of 2018 for me was the return of two mighty sets of talents – Flight of the Conchords and The League of Gentlemen – and it was heartwarming to see that they had lost none of their sharpness, wit or love of performing in front of a live audience. In stand-up, while a lot of established comics were again producing the goods, one newcomer, a young Irishwoman, stood out.
The highlight of 2018 for me was the return of two mighty sets of talents – Flight of the Conchords and The League of Gentlemen – and it was heartwarming to see that they had lost none of their sharpness, wit or love of performing in front of a live audience. In stand-up, while a lot of established comics were again producing the goods, one newcomer, a young Irishwoman, stood out. We lost some comedy legends this year, too – Ken Dodd, Barry Elliott of the Chuckle Brothers and Jim Bowen, who had all had a career resurgence as a new generation had discovered their work, are now, to borrow Dodd's word, being tattyfilarious for audiences elsewhere.

Here, in no particular order, are my top 10 shows of 2018.


Flight of the Conchords, Eventim Apollo
The New Zealand duo returned to live comedy after several years away on other projects, separately and together, and it was a pleasure to welcome them back. They performed songs from their extensive and solid-gold back catalogue, but also had a slew of new material for their UK dates. FOTC fans first saw Bret McKenzie and Jemaine Clement at Edinburgh 15 years ago, when they were happy-go-lucky Kiwis just enjoying what they did and building an audience doing so. Now, with commercial as well as critical success under their belts, middle age suits them, as some of their new material (although still with a wry aside or a sting in its tail) attested.
Bridget Christie, Brighton Dome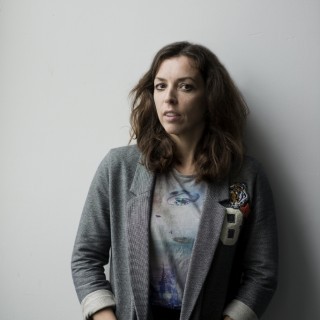 Feminism is the gift that keeps giving for Bridget Christie and her audiences, although in What Now? She declared it was all an act; she didn't want to advance the cause of women, she merely wanted to be famous. It was a neat trick, as by upending our expectations it allowed her to have more fun on stage, and to inject more of the silliness that marked her earlier comedy, as she made further examination of what kind of society we now are two years into the Brexit debate. Christie's comedy just keeps getting better.
League of Gentlemen, Sunderland Empire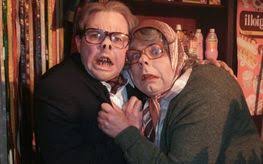 They hadn't performed live since 2005, so the announcement that Royston Vasey inhabitants Mark Gatiss, Reece Shearsmith and Steve Pemberton, plus non-performing writer Jeremy Dyson were going back on the road was hugely welcome. They could have done just favourite oldies, but while giving older fans a nice dollop of nostalgia by doing just that in the first half (with some minor adjustments), they opened out the show after the interval by updating us on current happenings in Royston Vasey ("portal to another world, or just a shit hole?"). Gatiss, Shearsmith and Pemberton have all had great success in other projects but their joy at being back on stage together was obvious, and made a great evening even better.
Alex Edelman, Pleasance Courtyard
Plenty of American comics come to the UK and do a strict hour of their club set straight through, with no deviation from the script and definitely no interaction with the audience, as that might delay picking up the cheque on the way out. But Edelman, who was best newcomer at the Edinburgh Comedy Awards in 2014, is a fan both of the Fringe and the UK comedy scene and is noticeably different from so many of his compatriots. In Just For Us, his third markedly intelligent stand-up show, he told a tale about meeting an anti-Semitic group while throwing in observations about politics, the royal family, anthropology and much else besides. It was a real pleasure to see back him at the Fringe.
Alex Edelman's work in progress is at The Cookie, Leicester on 9 February 2019
Katherine Ryan, Garrick Theatre
I do like a feminist who takes no prisoners, and Katherine Ryan is certainly that. Glitter Room was her West End debut and she was unfazed by the next step up in career that has gone from small clubs to television regular in just a few years. Talent really will out. The title (indeed much of the show) was inspired by Ryan's young daughter, whom she is bringing up to be empowered to do whatever she wants, but there's still work to do in dismantling the patriarchy, and Ryan is big enough to take on that job – but on her terms, in her way. A true original.
Matt Forde, Purcell Room
Where the political comics when we need them? True, a lot of stand-ups do political material, but nobody I can think of does one hour of straight-up, gag-packed political comedy (with no observational or personal material to distract us from the matters in hand) other than Matt Forde. He was in top form in Brexit Through the Gift Shop, which does what it says on the tin, but as a former adviser to the Blair-era Labour Party, he gives us an insider's view of the political machine. In addition, he is a talented impressionist, so audiences get more bang for their buck. However you vote, whatever you think of Brexit, Forde is an important comic voice for our times.
Matt Forde is touring until 18 May 2019
Rose Matafeo, Pleasance Courtyard
The New Zealander picked up best show at the Edinburgh Comedy Award for Horndog, and it's easy to see why. At face value the show is simply a lot of lighthearted fun, but look a little deeper and you appreciate just how clever Rose Matafeo is being as she picks apart female sexuality and desire, and what really women are really like when they don't have the burden of male expectations placed on them. To combine silliness with examining some really meaty subjects that include the #MeToo Movement is a neat trick but, like all good comics, Matafeo makes it look easy.
Rose Matafeo is at Soho Theatre 7-19 January 2019
Marcus Brigstocke, Pleasance Courtyard
There aren't many comics who do shows about the state of our souls, but Marcus Brigstocke did with great verve in Devil May Care. He appeared as the Devil, complete with horns, returning to earth to explain the real meaning of good and bad to a humanity that seems to have forgotten the difference. It was a highly original show, and the conceit was a brainwave as it allowed Brigstocke – never one to shy away from displaying his cleverness and reach to an audience – to examine their consciences without appearing preachy or superior. It also allowed him to do far more audience interaction than in previous shows and play off the responses he got – and it was a revelation to see how much that freed him up on stage.
Natalie Palamides, Soho Theatre
Natalie Palamides' award-winning debut, Laid, in 2017 promised great things for Los Angeles comic performer and actor, but boy did she deliver on that promise with her follow-up, Nate. In it she performed as a man confused by new lines being drawn in what he sees as the ongoing battle of the sexes. The show dealt with issues or consent, rape, body language and personal space while making us laugh – albeit uncomfortably at times. These are tough subjects to confront, but to do so with such warm wit and originality is a rare feat indeed.
Catherine Bohart, Pleasance Courtyard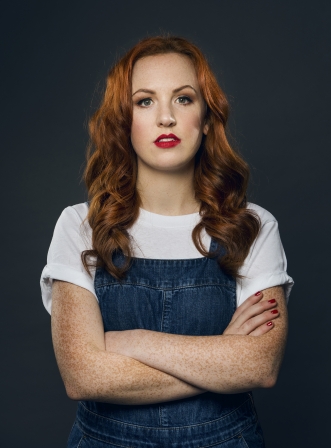 Catherine Bohart's debut was funny, insightful and delivered with an assurance that belied her newness as a stand-up. In Immaculate, she writes about what she knows; her Irish upbringing, her bisexuality and her OCD. But it wasn't just the material or the engaging, conversational performance that impressed; it was the accomplished construction of her first full-length show, with a strong narrative and a great anecdote to end the hour, that marked her as a comic we will be seeing a lot more of.
Catherine Bohart is at Soho Theatre, London W1, 25 February-2 March 2019
There's still work to do in dismantling the patriarchy, and Katherine Ryan is big enough to take on that job
Explore topics
Share this article