Ehnes, BBCSO, Ryan Wigglesworth, Barbican review - a concert of two very different halves |

reviews, news & interviews
Ehnes, BBCSO, Ryan Wigglesworth, Barbican review - a concert of two very different halves
Ehnes, BBCSO, Ryan Wigglesworth, Barbican review - a concert of two very different halves
Rarely heard Schoenberg delivers compelling musical drama
Saturday, 19 January 2019
Ryan Wigglesworth
The big news on this programme was Schoenberg's Pelleas and Melisande. This early score, completed in 1903, is a sprawling Expressionist tone poem, making explicit all the passions in Maeterlinck's play that Debussy only implies.
The story plays out through a handful of chromatically complex Leitmotifs, but such technical considerations are soon overwhelmed by the sheer urgency of the musical drama.
The piece is a rarity in concert, unsurprisingly given the immense demands it makes on the orchestra, so this performance by the BBC Symphony Orchestra was particularly welcome. Conductor Ryan Wigglesworth stood in at short notice for an indisposed Lothar Koenigs, and one can only marvel at the speed with which he must have digested this huge and unpredictable score. The orchestra sounded alert and precise under his baton, as if every bar had been prepared with the greatest care. Wigglesworth's operatic experience served him well, his intuitive sense of dramatic pacing bringing buoyancy and life to even the weightiest textures. And the regular changes of pace and mood, the scene changes in the narrative, were all perfectly judged, Wigglesworth carefully timing each brief caesura, then immediately transforming the music.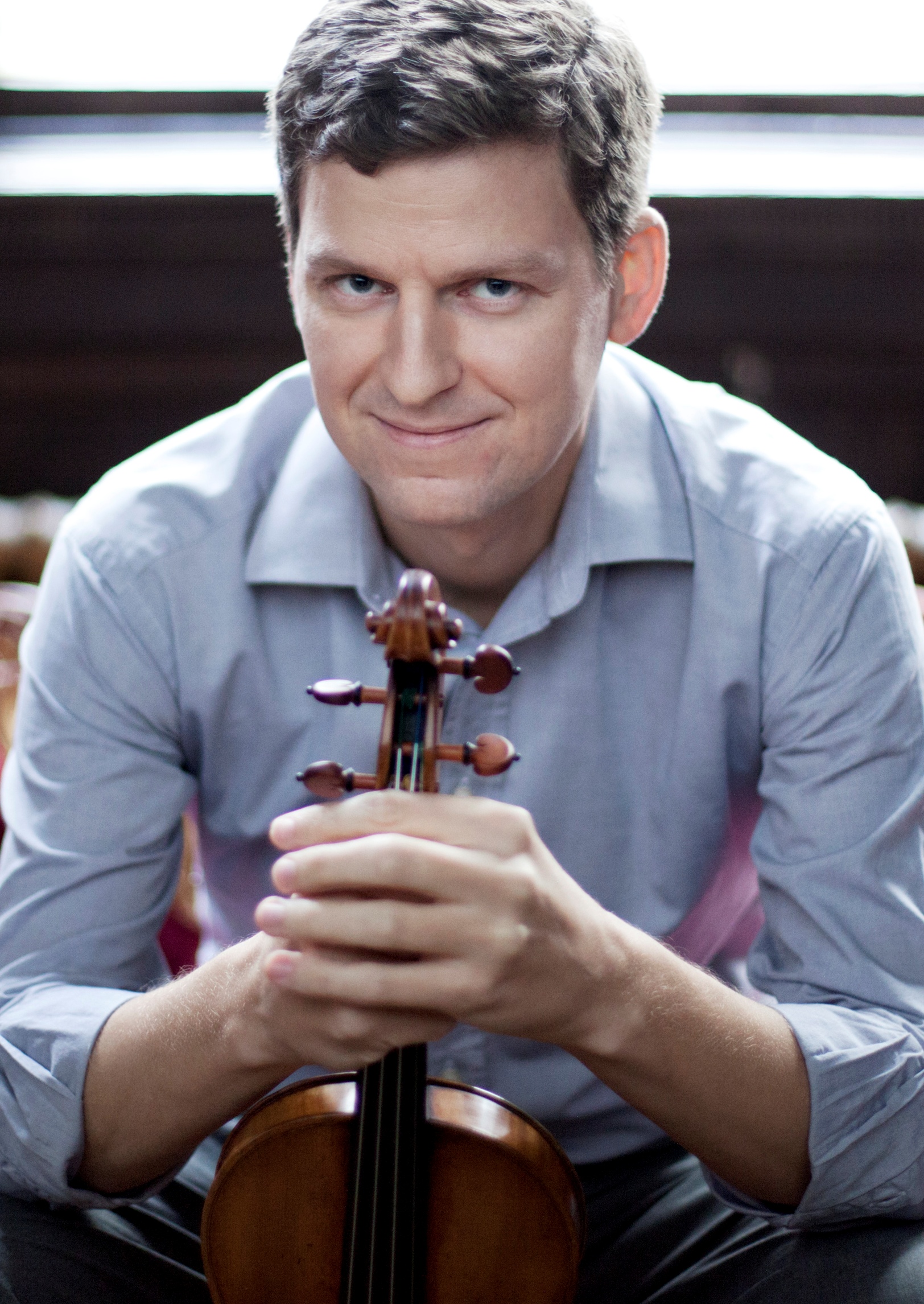 Schoenberg relies heavily on the lower end of the woodwind section, and the players all rose to the occasion. The piece opens with a beguiling cor anglais solo, beautifully delivered by Alison Teale. Later we hear complex ensembles of clarinets and horns. The brass and percussion writing is more about power than subtlety, but the players managed both. And a mention, too, for the harpists Louise Martin and Tamara Young, both given regular and prominent solos. This performance was a real event – look out for it in the Radio 3 schedules.
The Schoenberg clearly took the lion's share of the rehearsal time, since the orchestra didn't shine in the same way in the Beethoven Violin Concerto that opened the concert. Wigglesworth and his players went through the motions in the long orchestral introduction, with little sense of direction and only serviceable intonation and ensemble. Fortunately, soloist James Ehnes (pictured above) was able to bring some vigour to the proceedings, significantly raising the temperature of the orchestra from his first entry. Ehnes has a distinctive tone, woody and rich, but also vibrant and nimble when required. He uses vibrato sparingly, often employing a surprisingly straight tone to articulate Beethoven's thematic discourse. Technically, he is flawless, of course, but this wasn't a performance of grandstanding virtuosity. There was often an introverted, even haunted, quality to his playing, so the Fritz Kreisler cadenzas were a good choice, tracing the melodies as shadowy silhouettes beneath the filigree finger work above. It was a shame the orchestra couldn't match Ehnes for the sense of purpose and drive he brought to the Beethoven, but they more than made up for it in the second half.
This concert was recorded by BBC Radio 3 for future broadcast in Afternoon Concert (weekdays, 2 pm)
Schoenberg makes explicit the passions that Debussy only implies
rating
Explore topics
Share this article