The Kid Who Would Be King review - a timeless charmer |

reviews, news & interviews
The Kid Who Would Be King review - a timeless charmer
The Kid Who Would Be King review - a timeless charmer
Old-fashioned values animate Joe Cornish's yearning Arthurian parable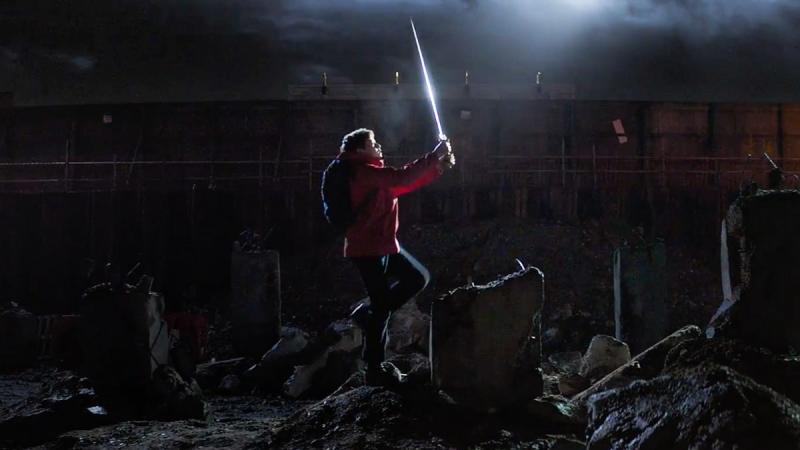 The sword in the stone: Alex (Louis Ashbourne Serkis)
The Arthurian legend's tight fit as a Brexit allegory perhaps proves how timeless it is as, buried and bound in the earth by Merlin, Morgana (Rebecca Ferguson) senses the land above is "lost and leaderless", and ripe for her apocalyptic return.
This ripped from the headlines quality to The Kid Who Would Be King is largely coincidence, director Joe Cornish has claimed. When he had the germ of this idea as an '80s teenager, giddy with the possibilities of splicing E.T. and John Boorman's Excalibur, Britain and the world were quite riven enough. The myth of a king also buried in the soil, to be resurrected in our hour of need, has anyway always tantalised. The notion that he would return as a suburban 12-year-old casts this film's particular spell.
"There's millions of kids in this country with a better chance than you," his headmistress tells Alex (Louis Ashbourne Serkis, pictured above). "And the world is not going to change." Bullied alongside best friend Bedders (Dean Chaumoo) by bigger kids Lance (Tom Taylor) and Kaye (Rhianna Dorris), Alex glumly slopes back to his Earls Court housing estate in Malory Street, to be comforted by his mum and the King Arthur book left by a long lost dad. Surrounded on all sides by resonant names, Excalibur's appearance on a luxury apartments' building site somehow makes sense.
Slipping it from its stone, and schooled by Merlin (Angus Imrie when teenage in appearance, Patrick Stewart when not), Alex gathers his friends and enemies on a quest to Tintagel. The aptly named Cornish therefore ties together West London and the West Country, metropolis and village, mystic Stonehenge and mundane coach travel, as Alex seeks Arthurian sites to face Morgana, and discover the disappeared dad he desperately believes must be a hero, too.
Skeletal demon cavalry and living trees harry the kids. The thought that they are the deeply felt hallucination of a near-adolescent boy desiring a dad who doesn't exist is briefly entertained. But Alex's own importance never slackens, as he and his "knights" roam the nation, learning a chivalric code of behaviour which their magic depends on. Cornish sinks into the rich imagination of a boy "not old enough to do a paper round", who believes he can save the world. The knowing irony modern children's films use to lure ticket-buying adults is absent. This instead resembles a Children's Film Foundation tale with a Hollywood budget. More powerfully, it's the sort of film Cornish would have wanted to see, and make, when he was 12.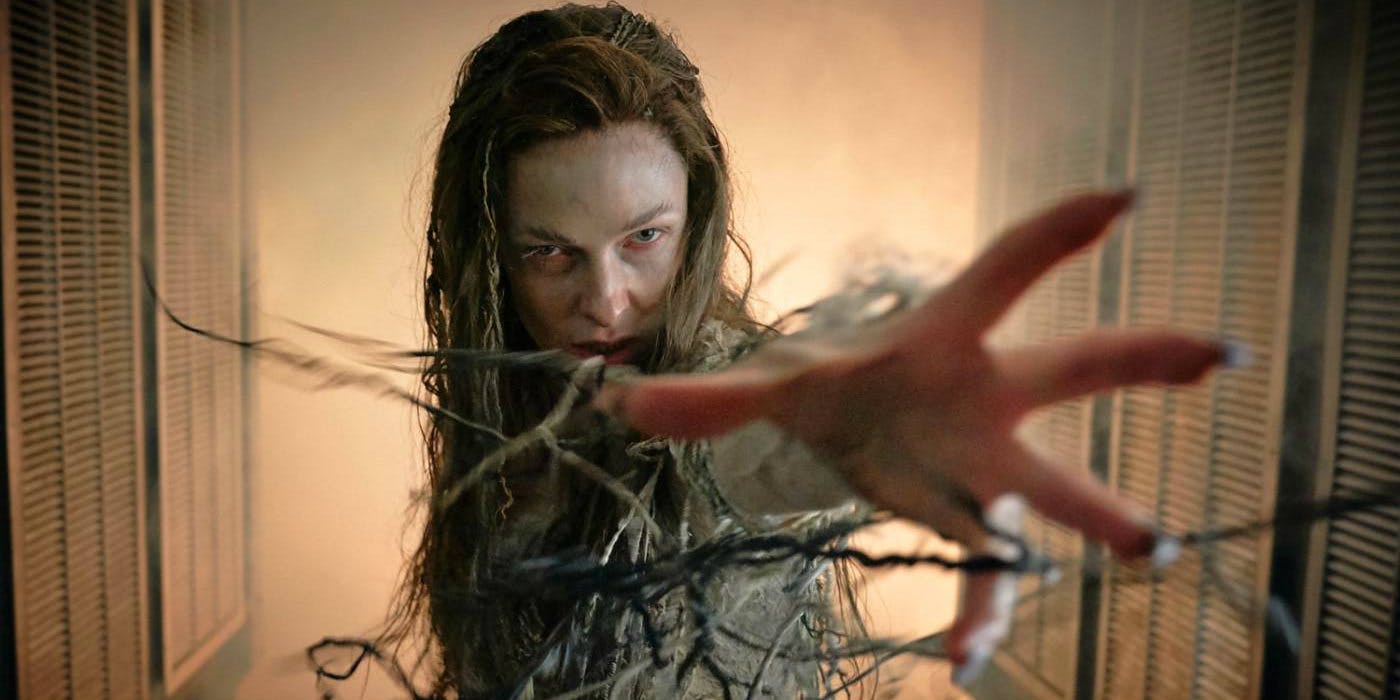 Merlin is played by Celia Imrie's son and Alex by Andy Serkis's, further indication of the privileged profession British acting has largely become, despite the best efforts of many of those in it. But that's not the actors' fault and, like Chaumoo, Taylor and Dorris, both are fine here. Wider casting alongside these cinematic gentry meanwhile portrays a contemporary London school with loving accuracy.
As when Attack the Block was sparked by the potential Cornish saw in teenagers who mugged him, the wish for inclusivity in his work runs deep. He may be the first British filmmaker to truly believe in a chivalric code as the salve for our many current ills. After Alex has hacked off a head or two, Cornish concludes that kinder qualities will be needed from his generation, in the mightier task of moulding our future. This faith in his film's target audience is one of its most moving qualities.