A Monster Calls |

reviews, news & interviews
A Monster Calls
A Monster Calls
Director JA Bayona's fantastical fairytale packs huge emotional wallop
Wednesday, 28 December 2016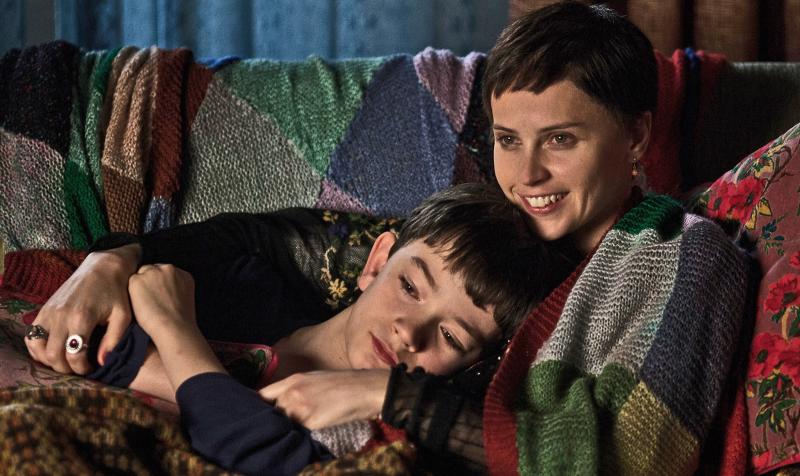 Conor O'Malley (Lewis MacDougall) with his mother Lizzie (Felicity Jones)
It's not often you hear the sound of film critics sobbing quietly to themselves, but this really happened at the screening I attended of A Monster Calls. Having seen the trailer, with its scenes of a giant tree stomping around a spooky-looking rural landscape, I'd marked it down as one to avoid. How wrong can you be.
In conjunction with screenwriter Patrick Ness, who also wrote the original novel, director JA Bayona (known for the scary The Orphanage and the tsunami saga The Impossible) has conjured a bittersweet and often painfully moving account of bereavement and growing up, in which the grim burden of incurable illness is alleviated by the healing power, and instructional value, of art and fantasy. In the lead role of 12-year-old Conor O'Malley, trying to cope with being bullied at school while his mother Lizzie (Felicity Jones) fades away before his eyes, Lewis MacDougall is skilful enough to mix shrewdness and scepticism with the fear and confusion which threaten to drown him.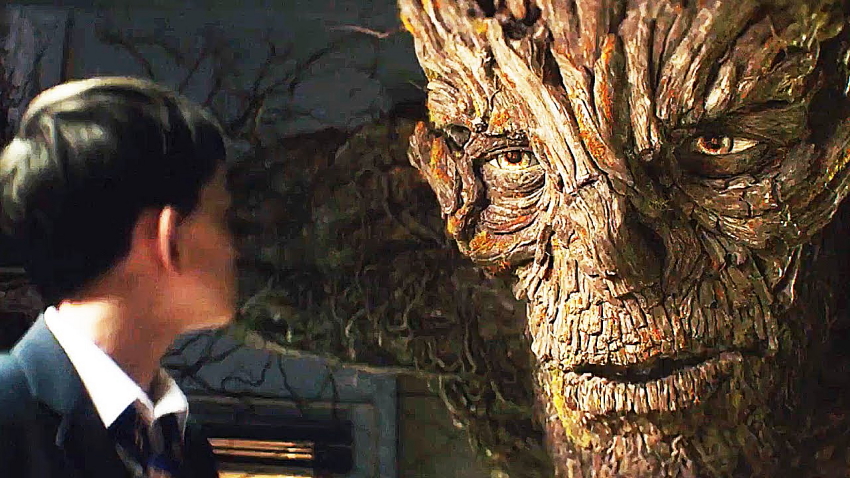 Location shooting in Yorkshire and Lancashire has anchored the film in a grounded, ordinary-people environment, which makes the fantasy sequences leap off the screen even more startlingly (an opening scene of a church being nightmarishly sucked into an enormous hole in the ground will certainly pique your attention). Initially the talking yew tree feels like a bit of a stretch (and Liam Neeson's voice a little too much like Darth Vader), but as the monster's stern but ultimately benign purpose becomes clearer – and glimmers of humour creep into his stentorian pronouncements – the tale starts to exert a formidable imaginative grip.
The narrative's progression is tracked by the monster's sequence of three stories, depicted beguilingly with watercolour washes and animated characters. At first they just sound like fairytales ("You're going to tell me stories?" Conor scoffs incredulously), but eventually their true meanings reveal themselves. They're fables about self-belief and recognising that people tend to be neither good nor bad, like characters in fiction, but somewhere in between. Conor, having eventually been forced to confront his own "truth", finds, if not happiness, then at least a way to move forward.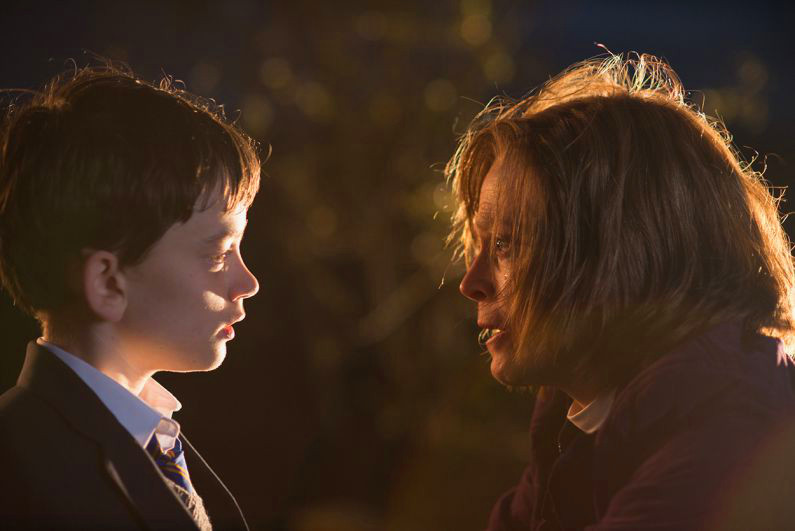 When not being swept along by the monster's roller-coaster parables – he has a habit of turning up at precisely 12.07am – Conor has to cope with hostile schoolmates, living with his grandmother who wants to feed him on steamed spinach (an excellent Sigourney Weaver, pictured left, reminding us that being advanced in years doesn't insulate you from shock and anguish), and dealing with his usually-absent father, who now lives in California. Dad is played with relaxed fecklessness by Tony Kebbell – "he's all start and no finish," as Weaver puts it – but a scene where he takes Conor on a day trip to a grey-skied Blackpool strikes a delicately-judged emotional note.
The depiction of Lizzie's worsening condition is never overplayed, though glimpsing her emaciated body is horrible enough, but it's through his own drawings and his mother's old sketch books that Conor begins to grasp something about life, death and the circle remaining unbroken. This film may even leave you feeling that you've learned something yourself.