Cheat, ITV review - fear and loathing in academia |

reviews, news & interviews
Cheat, ITV review - fear and loathing in academia
Cheat, ITV review - fear and loathing in academia
Cambridge lecturer afflicted by psycho stalker and useless husband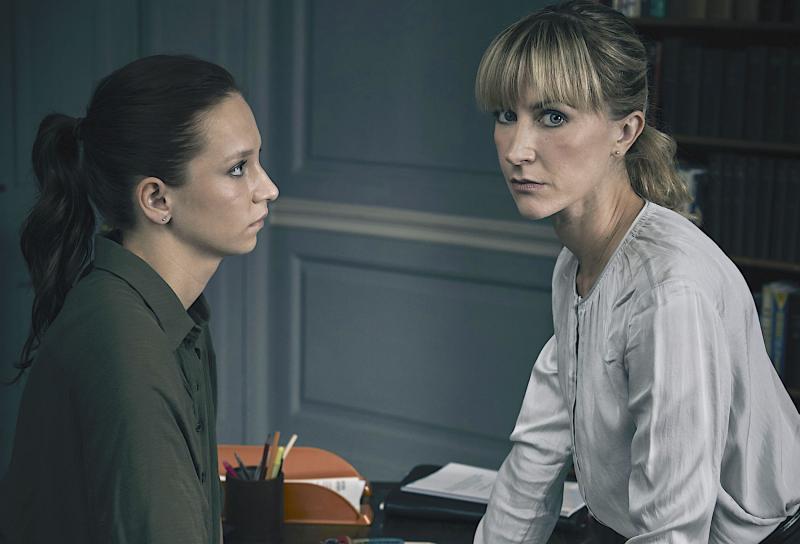 Cruel intentions: Rose (Molly Windsor) and Leah (Katherine Kelly)
As fans of Inspector Morse are well aware, there are plenty of snakes lurking in the grass at our premier seats of learning.
In place of Morse's Oxford,
Cheat
brings us leafy, picturesque
Cambridge
, presented here as an agreeable haven of historic quadrangles, relaxing riverside bistros and alluringly wooded suburbs.
However, for university lecturer Dr Leah Dale (Katherine Kelly), her enjoyment of this fenland idyll is being eroded by one of her students, Rose Vaughan (Molly Windsor). A sullen, monosyllabic grump who turns up late to seminars and never makes any oral contributions, Rose suddenly turns in a dissertation of spectacular quality. It's unlike any piece of work she's ever produced before, and suggests that Rose has made a giant leap in academic attainment overnight, in a previously unseen written style.
Rose is fiendishly adept at pumping up Leah's paranoia
Leah inevitably concludes it wasn't Rose's own work. Rose doesn't help herself by refusing to discuss its contents. When Leah traps her by quoting a passage from somebody else's dissertation, and Rose doesn't spot that it wasn't something she'd written, her goose is effectively cooked. She takes the news that her paper has been failed very badly.
But screenwriter Gaby Hull has baked this nugget of plot into a more fulsome cake of distrust, doubt and insecurity. Rose, it appears, has been stalking Leah and her husband Adam (Tom Goodman-Hill, pictured below) for some time, her motivations so far unknown. Rose seems to have an almost psychic ability to find weak spots in Leah's armour, goading her that she only bagged a teaching job at her college thanks to the influence of her illustrious father, fabled academic Michael Shadley (Peter Firth). When Leah indulges herself in a spasm of sexual fantasy about a tall, handsome American academic in the ladies' loo, she's horrified when a chunk of graffiti appears, telling the world about it.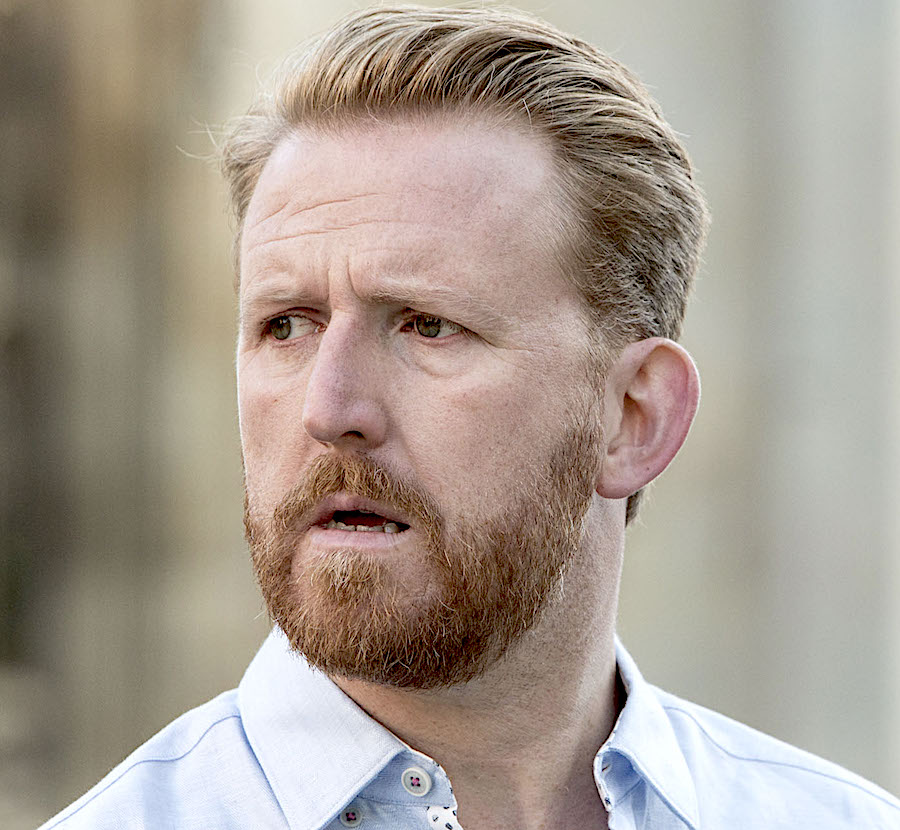 Goodman-Hill is nicely cast as Adam, turning in an unlovable portrait of a weak, feckless husband too lazy to understand what his wife's getting agitated about (we might detect slight shades of his turn as Mr Grove in Mr Selfridge, or a not dissimilar effort in Humans). The couple's continuing unsuccessful attempts to have a child are becoming more than a cause for concern, more like a marital storm-warning, but of course it has never occurred to Adam that the problem might be with him rather than Leah. When he tells Leah that Rose is "a nice girl, she's very smart", she gives him a look like a scalpel slicing through a carotid artery.
Judging by the closing shots of episode one, something along those lines may be in store for Adam, but part of Cheat's allure (it continues nightly until Thursday) is its use of flash-forward fragments to sow the narrative with clues, suspicions or perhaps misinformation about what might be coming down the track. Whatever Rose is up to – with help from Ben the college janitor, whom she has wrapped pantingly round her finger – it's speeding towards an explosive climax. Leah's suspicions about Rose seem well founded, yet Rose is fiendishly adept at pumping up Leah's paranoia, then using her off-balance mental state against her without ever quite being caught in the act. Even if they overdo the creepy woo-woo music, it's definitely addictive.