Showbands, BBC Four review - an Irish cultural phenomenon explained |

reviews, news & interviews
Showbands, BBC Four review - an Irish cultural phenomenon explained
Showbands, BBC Four review - an Irish cultural phenomenon explained
Ardal O'Hanlon plays the genial host of this illuminating archive documentary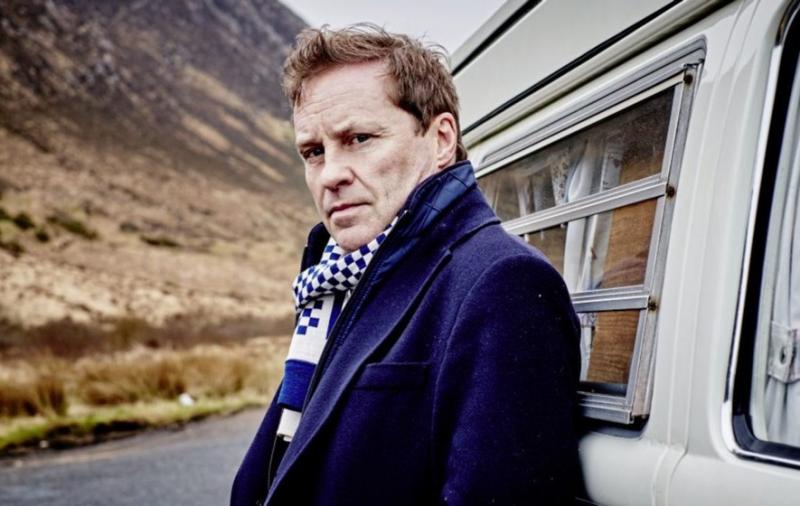 Comic Ardal O'Hanlon drove around in a VW camper van, as many of the showbands did
Ask most people what a showband is and they'll give you a blank look. But ask any Irish person (or those born in the Irish diaspora) who is north of 50 and they will probably look misty-eyed. For between the late 1950s and 1980s showbands were a huge Irish cultural phenomenon, and Ardal O'Hanlon was our amiable guide through this brief but illuminating history of them.
Taking a break from his Caribbean sojourn in Death in Paradise, in Showbands: How Ireland Learned to Party O'Hanlon explained that Ireland in the 1960s was very different to the young, outward-looking country it is now – poor, mainly agricultural and rural, and living under the yoke of the Catholic Church. America had Elvis Presley, and the UK The Beatles and the Rolling Stones, but none of these acts played Ireland's small rural villages – and out of this musical vacuum came showbands, whose sets were a curious musical hybrid of covers of pop, country & western and traditional Irish ballads.
Showbands were distinct from the four-man beat combos elsewhere; they were larger for a start, typically numbering between six and eight: drums, guitars and brass, fronted by a lead singer who was usually the cutist-looking fellah. As O'Hanlon said: "They were versatile, hardworking mobile jukeboxes in shiny suits."
O'Hanlan, who is from the border county of Monaghan in the Republic, got in a VW camper van to travel around the island of Ireland (showbands were a cross-cultural, cross-border phenomenon) to recreate the days when the musicians would chuck their instruments in the back and drive from gig to gig, six days a week. It was an unnecessary contrivance, as he spoke to his interviewees when they were both safely ensconced on sofas.
Initially, the bands played in church halls, managed by the local priest (who would measure the distance between couples to make sure the Holy Ghost would be able to fit between them), and where nothing stronger than soft drinks ("minerals" as the Irish have it) were served.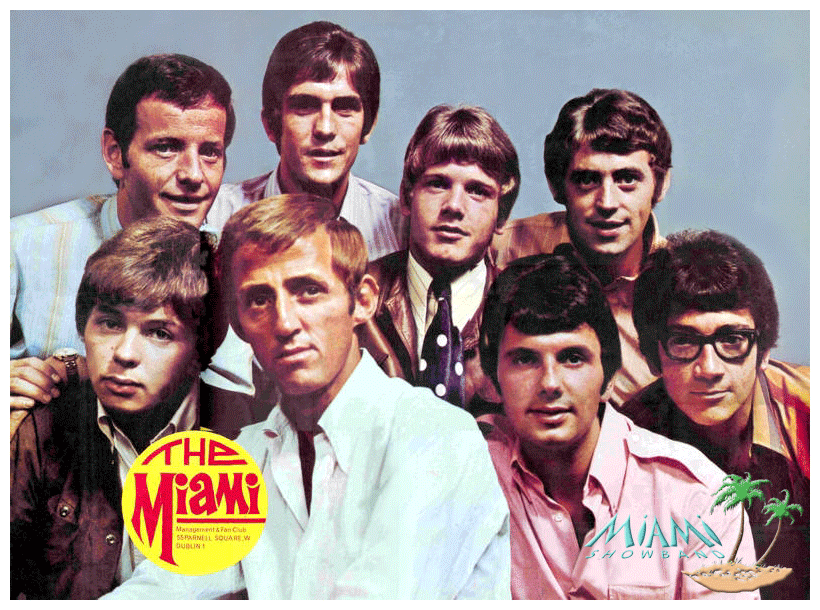 But pretty quickly promoters realised there was money to be made and commercial dance halls started springing up all over the place. At their peak, it is estimated there were more than 600 showbands working in Ireland – including the Royal Showband, the Miami Showband (pictured right), Big Tom and the Mainliners, and Margo and the Keynotes – and they were household names, regularly pulling crowds of more than 1,000 people to ballrooms, six nights a week.
O'Hanlan spoke to several members of the best-known bands, who spoke with affection about their time on the road, not just in Ireland but in the UK too. Anywhere there was an Irish community there was a dance hall and many showbands were as popular here as back home. Some, like the Royals and the Miami, even went to Las Vegas, though with differing success.

O'Hanlon pointed out that showbands managed to work through the Troubles in Northern Ireland – their fans, from either side of the religious divide in Northern Ireland, didn't care they were from the Republic. As Steve Travers of the Miami Showband said: "A showband is a perfect blueprint for integration," while his bandmate Des Lee said: "We stayed away from politics. Our aim was to deliver two hours of entertainment."
But then sectarianism did affect them. On 31 July 1975 when the Miami Showband were returning to Dublin late one night from a gig in County Down, a group of loyalist paramilitaries from the Ulster Volunteer Force attacked their van, killing three of the band. Some would read the attack as the beginning of the end for showbands, but in truth it was Ireland's steps towards liberalising licensing laws – bars and hotels could now serve alcohol while live bands were playing, for instance – that did for them, as well as a new wave of emigration from Ireland's rural areas, which took away much of the showbands' fanbase.
There was little in the way of backstage gossip and it was a lot to run through, but O'Hanlon, with some excellent archive material and interesting reminiscences, made this an enjoyable hour.