DVD/Blu-ray: Pet Shop Boys - Inner Sanctum |

reviews, news & interviews
DVD/Blu-ray: Pet Shop Boys - Inner Sanctum
DVD/Blu-ray: Pet Shop Boys - Inner Sanctum
Royal Opera House concert film is lively but primarily for hardcore fans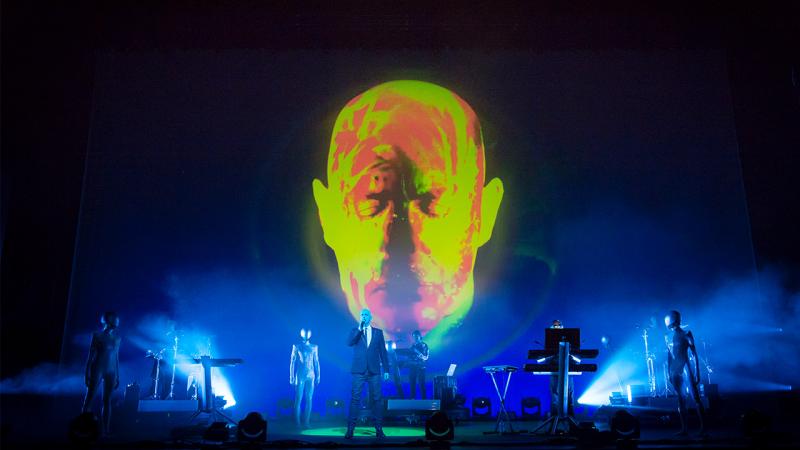 Neil Tennant goes large
Pet Shop Boys are never shy of producing stylishly conceived fan mementos. Coming not long after Faber & Faber's hardback collection of Neil Tennant's lyrics, this four-disc set is just such a slice of lovingly rendered memorabilia.
After well over three decades in the game – but one since they had a Top 20 hit song – the duo retain a devoted following, ever eager to invest in whatever they're up to. In the spirit of full disclosure, I am one such, and this review – of a film of a concert I've already reviewed on
theartsdesk
– should be read in that light. After all, who else is buying it?
Director David Barnard has made concert films for everyone from Alice Cooper to the Spice Girls, so Pet Shop Boys' stunning shows at the Royal Opera House in July 2018 shouldn't have set him a major challenge. However, he acquits himself adequately rather than with sparkling imagination. It's the concerts themselves that do the work. They were co-conceived with the artist Es Devlin and often hone in on the eye-boggling, blobby visuals that regularly crop up, culminating in an armada of rotund, Leigh Bowery-esque, fat-suit dancers who storm the stage for an acid-fried take on "Left To My Own Devices", later giving the concert a raving climactic dance-off after the band have exited.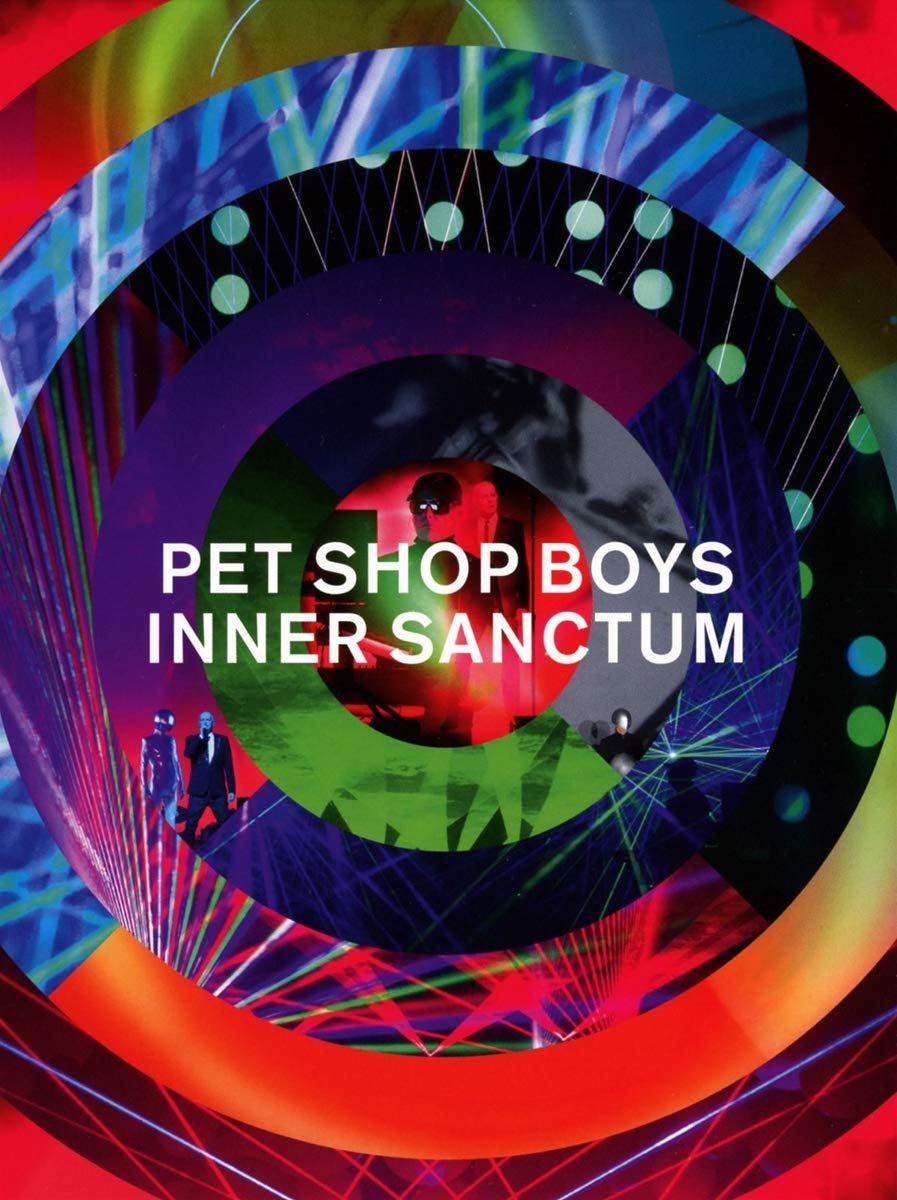 The show, musically produced by Stuart Price, is the bangin' dance music side of Pet Shop Boys, with songs such as "Vocal" sturdily channelling 1990s trance music. Neil Tennant, whose wardrobe gradually moves from Men In Black to high disco, wears a cherubically blissed and mischievous expression as he delivers lyrics that veer easily between wry pith and genuine poignancy. Chris Lowe, of course, stays statue-still, cap down, shades in place. The camera allows us to also see the contribution of support musicians such as Christina Hizon, who plays a mean treated violin on the anthemic "Love is a Bourgeois Construct".
Mainly, however, this is an exercise in pop art cyber-psychedelia, with both dancers and band subsumed by giant, fizzing visuals, hordes of strobes and ranks of lasers, while the soundtrack hammers out relentless club-pop corkers ranging from the famous ("Always on My Mind", "Go West", "It's a Sin") to the lesser known but equally great ("The Dictator Decides", The Sodom and Gomorrah Show"). As a stand-alone work it never quite defies convention or tweaks the format (such as, say, the Chemical Brothers' Don't Think concert film did) but as a souvenir for card-carrying Pet Shop Boys sorts, it'll do.
Inner Sanctum comes in a fold-out package that contains four pocketed discs, a DVD, a blu-ray and two CDs. The bonus feature is a film of the band live at Rock in Rio in September 2017 which is a less tightly observed and filmed trial run for the main dish.
Below: watch the trailer for Pet Shop Boys Inner Sanctum concert film
An exercise in pop art cyber-psychedelia, both dancers and band are subsumed by hordes of strobes and ranks of lasers
rating
Share this article