Olly Murs, SSE Hydro, Glasgow - a little cheesy, a little laddish, but sincerely entertaining |

reviews, news & interviews
Olly Murs, SSE Hydro, Glasgow - a little cheesy, a little laddish, but sincerely entertaining
Olly Murs, SSE Hydro, Glasgow - a little cheesy, a little laddish, but sincerely entertaining
Ten years on, X-Factor runner-up shows why he still has staying power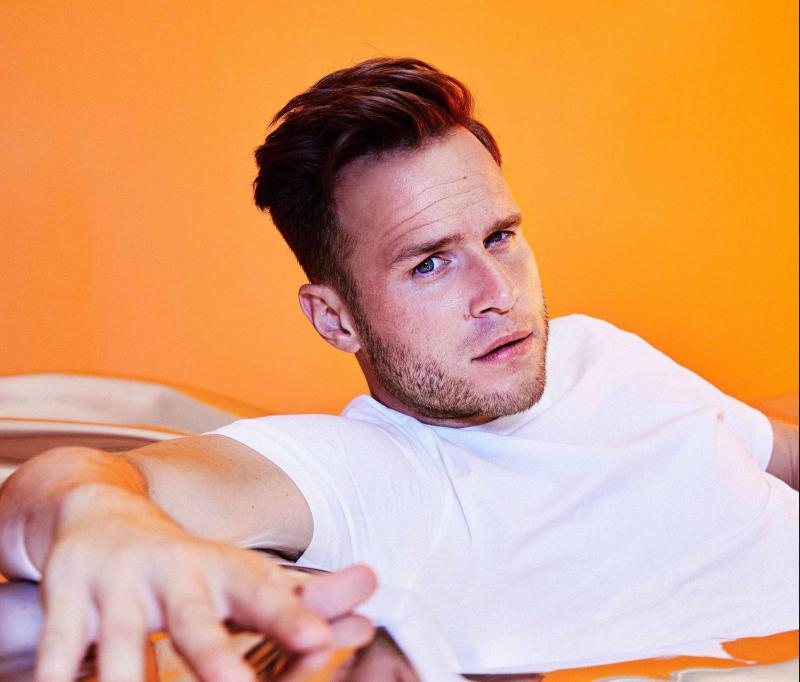 There's a sincerity to Olly Murs that can't be faked
In an alternate timeline, Olly Murs - runner-up on a TV talent show a full decade ago - would have faded into obscurity by now. This, as the relentlessly charming performer on stage delights in reminding us, is not that timeline.
Some internet commenter remarked, on the release of his first single "Please Don't Let Me Go", that it was what Murs would be telling his record company after they dropped him. "Well," he says, with a gesture a little too rude for the kids in the audience, "I'm still here!"
That's Murs all over: a little lewd, very cheeky, perhaps the personification of the "Lord, grant me the confidence of a mediocre white man" meme but incredibly likeable for it. It's partly down to sheer charisma – few pop stars could keep an arena-sized audience entertained for what is effectively a 20 minute mid-set monologue about their career highlights to date, peppered with a cappella snippets from popular songs – and partly that his lightweight bops are so cheery it's impossible to leave his show without a smile on your face.
Footage of audience members, "kiss cam" style, soundtracked by the Black Eyed Peas' "I Gotta Feeling", sets the scene, before a pre-recorded video showing Murs arguing with a bouncer to be allowed into his own show. It is, like much of his set, both cheesy and delightful, and his emergence from the crowd to Snoop Dogg-featuring recent single "Moves" gets a rapturous reception.
His stripped-back stage design takes its cues from the black, white and red tones of the artwork for recent album/retrospective package You Know I Know. It eschews special effects and complex dance routines and instead puts a 10-piece band complete with backing singers and brass section front and centre. As a creative choice, it puts the pressure to entertain solely on Murs – a challenge he does not shy away from, quickly showing the "teach me how to dance" line in his opening number for the humblebrag it is.
There may be little to distinguish between the giddily romantic toe-tapping one ("Feel The Same), the lascivious lady-loving one ("Kiss Me") and the lascivious Spanish lady-loving one ("Maria"), but Murs's catwalk parades and clever mash-ups with songs from the likes of Ed Sheeran, One Direction and Shaggy – as well as '90s rave anthem "Freed From Desire", a reference lapped up by half the audience and lost on the other – keep even the cynics entertained.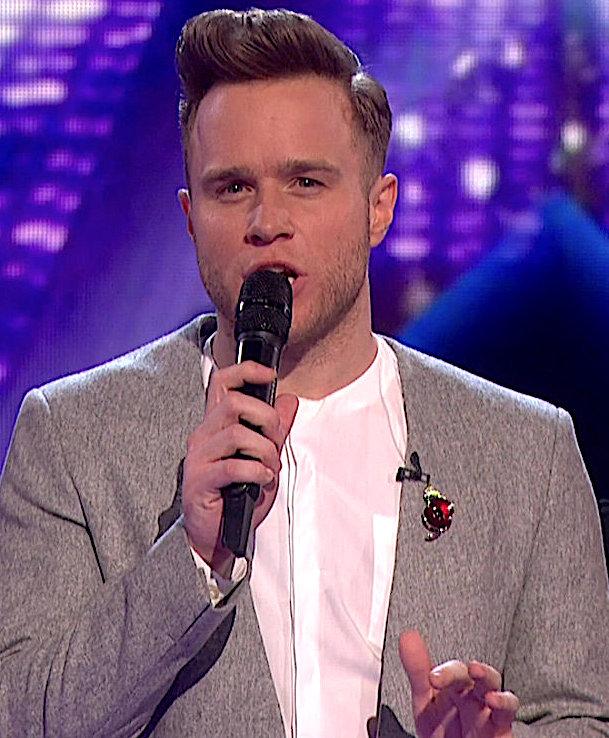 A callback to his original X-Factor audition tape, and a storming version of the cover of "Superstition" that introduced him to the world, is a later highlight ("hands up if you feel old! hands up if you voted for me!"); as is the massively fun 2011 hit "Heart Skips a Beat". Backing singer Katie ably fills in for Demi Lovato on "Up"; while "Wrapped Up" finds the band in the closest thing they can get to a big dance number while still being able to do their jobs (Murs on X-Factor, pictured left).

And then Murs changes the tone with "Talking to Yourself", a slower song from the new album which he introduces as being about his experiences with anxiety and therapy. "If I can help one person tonight it will make my life," he says, to massive cheers, the stage lights aping the newly-traditional mobile-phones-in-the-air moment before the audience follow suit. It's a moment that, regardless of the staging that goes into arena shows, feels beautifully sincere – and that you suspect will continue to do so, for however many shows to come.
And that's the secret to Olly Murs's success: no matter how cheesy, no matter how laddish, there's a sincerity there that can't be faked. He might not have won the talent show, but he won the 10-year war.
His lightweight bops are so cheery it's impossible to leave his show without a smile on your face
rating
Share this article