DVD/Blu-ray: Maurice |

reviews, news & interviews
DVD/Blu-ray: Maurice
DVD/Blu-ray: Maurice
Merchant Ivory's celebrated EM Forster adaptation hits home with new maturity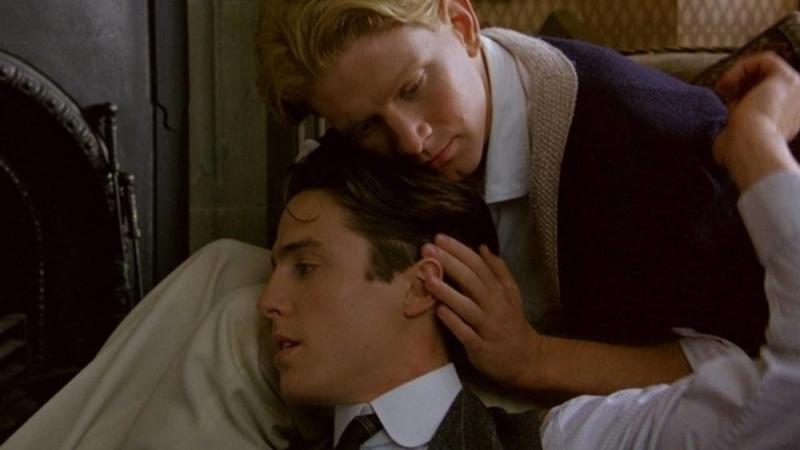 Passion of youth: Hugh Grant, James Wilby
"Publishable, but worth it?" EM Forster's hesitations about the value of Maurice, his novel of Edwardian homosexuality – written in 1913-14, it was published only posthumously, in 1971 – were certainly redeemed by James Ivory's 1987 film of the book.
Even if, typically, the only place where it wasn't really well received was in its home territory, the UK: reactions elsewhere, from the
Venice Film Festival
where stars James Wilby and Hugh Grant shared the Best Actor award, through to distribution in France, where it apparently played for a year, were far more enthusiastic. But if any doubts remained, they were emphatically laid to rest when the film was rereleased two years ago to mark its 30th anniversary, in this 4K restoration that lovingly nourishes all the colours and textures of Pierre Lhomme's cinematography.
In that wider context of history, Maurice now comes across as a key early work of gay-themed cinema (the concurrent run-away success, in that 2017 rerelease year, of Luca Guadagnino's Call Me By Your Name, which was scripted by Ivory, somehow brought that thematic point home nicely). But if the luscious beauty, not to mention Italian settings, of Guadagnino's film strike any visual chord, it's surely with Merchant Ivory's previous film, A Room with a View (1985). That had been the first film adaptation allowed by the trustees of Forster's estate, King's College, Cambridge, who seemed surprised, Ivory recalls in an interview here, by their suggestion for its successor: the apparently more "suitable" Howard's End would follow, of course, in 1992.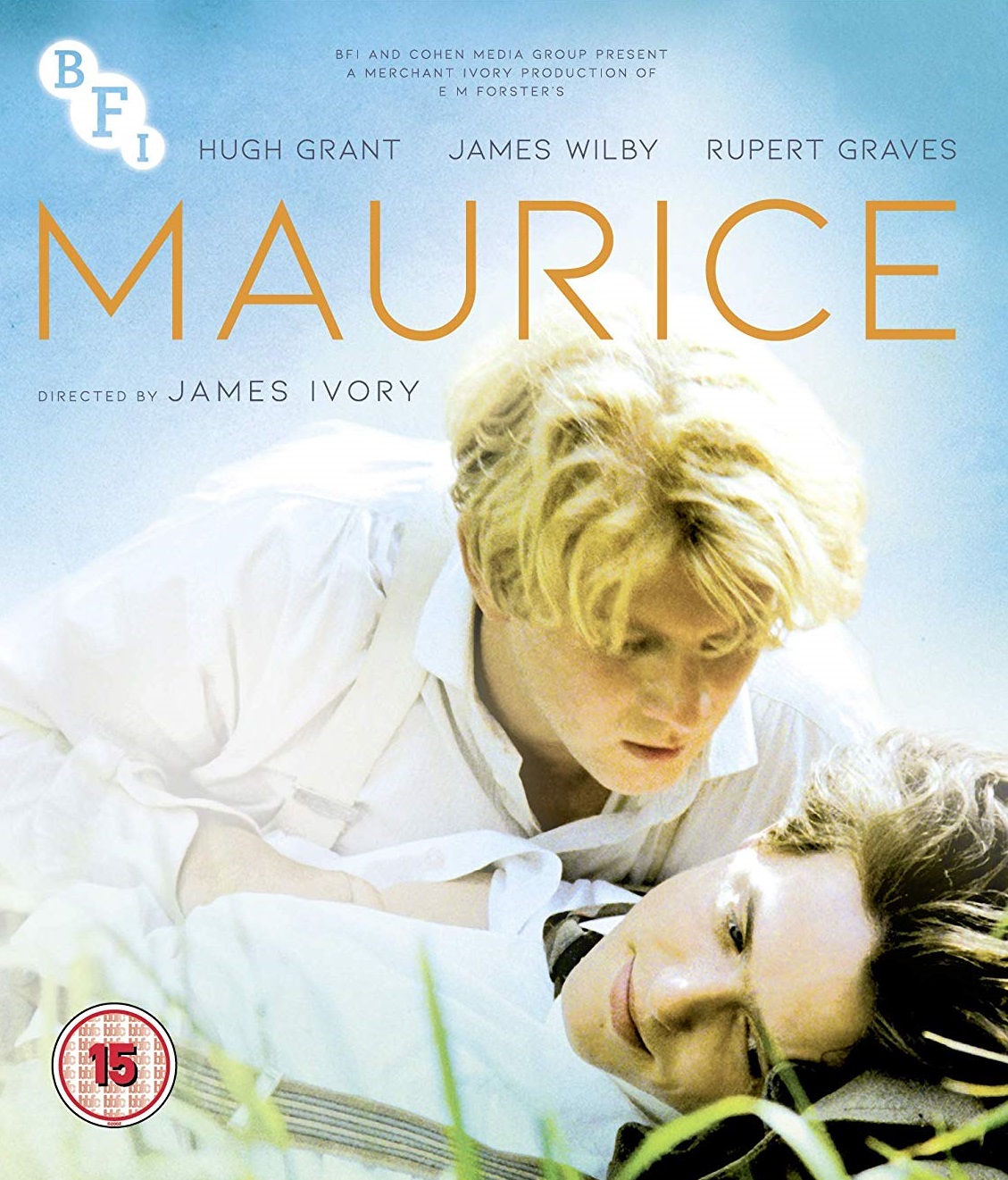 The much more sombre palette of Maurice looks all the more poignantly considered now, for all its relish of familiar visual attractions like the idylls of the Cambridge undergraduate world or the confident luxuriance of pre-WWI country-house life. Returning to Forster's story more than a century after it was written brings home how much such tropes weave themselves into the work of later writers as varied as LP Hartley and Alan Hollinghurst, as well as how artfully Merchant Ivory, with their plentiful details – the leaking roofs, the closing shutters – hint at the ending of an epoch.
Watching Maurice again today confirms the impressive, unflamboyant accomplishment with which Ivory handies his story, its substantial 140 minutes never overstaying their welcome. The pairing of Wilby and Grant – the latter, especially, strikingly youthful here – is so natural that it's a shock to learn that the film was nearly closed down when the actor originally cast as Maurice (Julian Sands, fresh from A Room with a View) walked away weeks before production was due to start, and it had to be re-assembled at the last minute. This BFI release comes with generous supplementary material covering such context, including three interviews with Ivory (the main one is the 40-minute Maurice: A Director's Perspective hosted by Tom McCarthy, director of Spotlight). There's a conversation from 2019 with James Wilby (who had also then recently directed a London stage adaptation of the novel), as well as a brief snatch of him and Hugh Grant in conversation from the BFI 2018 Flare festival.
The key extra here, however, is a 39-minute run-through of the film's deleted scenes with indispensable elucidation supplied by film academic Claire Monk, who also contributes the full audio commentary that comes with the Blu-ray edition, as well as a lengthy booklet interview with Wilby. The Merchant Ivory team made Maurice without its regular writing collaborator, Ruth Prawer Jhabvala, the script the work of Kit Hesketh-Harvey and Ivory himself. Their main addition to the source novel was an early scene in which we see Maurice and Clive's flamboyant Cambridge contemporary Risley arrested for consorting with a guardsman: his trial results in his ruin, making clear how society prohibited and persecuted homosexuality at the time.
But the original script was fashioned very differently, involving extensive intercutting and flashbacks, and much more complex in structure than the simpler linear narrative that Maurice finally found. Monk's assembly and explanation of such unused material – the Risley epsiodes were expanded, while the most significant element was a strand involving Maurice's passion for a younger man (Adrian Ross Magenty, who went on to play Tibby in Howard's End) – fascinates. The way that it follows ideas from germination through development to their final form is revelatory, a glimpse into the cinematic process itself.
Watch the trailer for Maurice
Watching 'Maurice' again today brings home the impressive, unflamboyant accomplishment with which Ivory handles his story
rating
Share this article