Reissue CDs Weekly: Manfred Mann, The Searchers, The Yardbirds |

reviews, news & interviews
Reissue CDs Weekly: Manfred Mann, The Searchers, The Yardbirds
Reissue CDs Weekly: Manfred Mann, The Searchers, The Yardbirds
Three of Britain's greatest Sixties bands are overhauled - yet again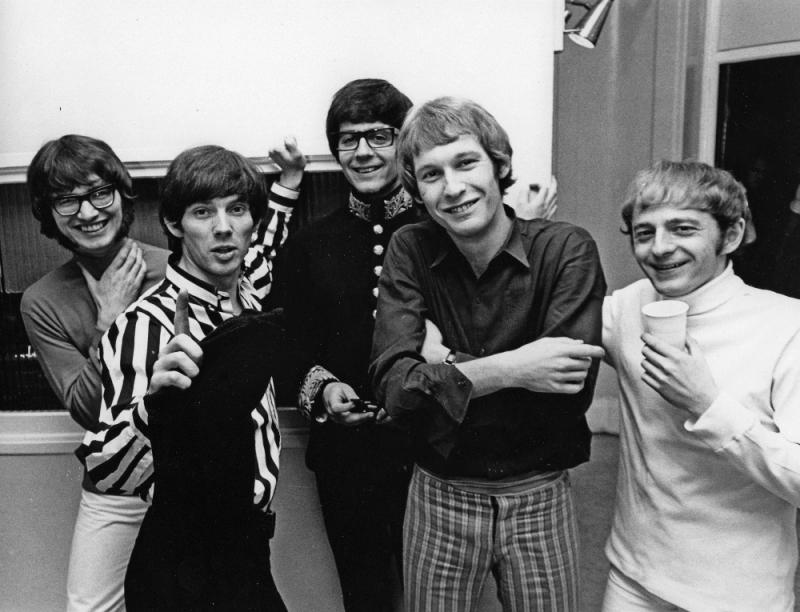 Happy to be part of the industry of human happiness: Manfred Mann in 1968
Repackaging and resuscitating the catalogues of endlessly reissued bands is fraught. By their nature, completists already have everything and the casually interested are not fussed by alternate versions of obscure tracks or disinterred lo-fi live recordings. It's challenging to freshen up or put new spins on predominantly familiar material by endlessly reissued bands. Preaching to the converted is frequently the best which can be hoped for.
To varying degrees, current archive releases of material by Manfred Mann, The Searchers and The Yardbirds feed into these concerns. To wit: Manfred Mann's Vol 1: The Paul Jones Era Live at the BBC 64–66 and Radio Days Vol 2 :The Mike D'Abo Era Live at the BBC 66–69; The Searchers' When You Walk in the Room: The Complete Pye Recordings 1963–67; The Yardbirds' Live and Rare.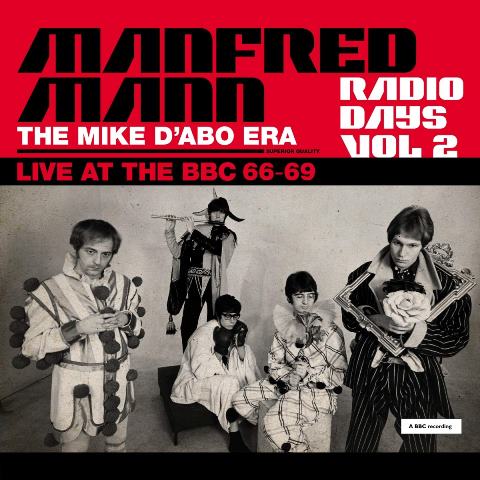 Each multi-disc set is more likely to appeal to committed fans rather than anyone seeking the hits. That said, only The Searchers' literally titled package includes tracks in the form they were bought and in the charts during the Sixties. The two Manfred Mann releases are, respectively, gatefold-sleeve double and triple albums (CD versions are also issued but were not submitted for review). A third and fourth volume are also out, dedicated to Manfred Mann's Chapter Three and the Earth Band's BBC recordings. The Searchers release is a six-CD clamshell box marrying the original mono albums with subsequently compiled stereo versions of each, their non-album tracks from singles and EP, and their French- and German-language recordings. A booklet is included. The Yardbirds set has a slipcase housing four CDs, a DVD and a booklet. What's collected are BBC recordings, the audio and video from on-stage TV and radio appearances (including the BBC, but mostly from continental Europe) and random 1966 tracks which were issued at the time.
Live and Rare enters a very crowded market as The Yardbirds have been subject to ceaseless repackaging, a tendency which undercuts their status. Nonetheless, this compilation of random bits and pieces features some extraordinary previously unissued material. Prime such is Disc Four's manic BBC radio version of "I'm Not Talking", recorded on 20 March 1965 just 15 days after Jeff Beck made his live debut with the band as Eric Clapton's replacement. The song was not even in their repertoire before he joined. Another wonderful moment is the next track, a 9 April 1965 BBC take of "Hush-a-Bye (All the Pretty Little Horses)" which is actually a unique Keith Relf solo recording pointing to his solo singles of 1966 (heard on Disc One).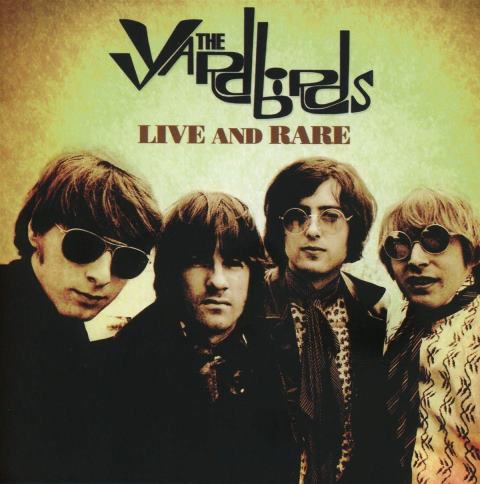 Most of the live radio and TV material on the DVD and across Discs One, Two, Three and the DVD will be familiar to fans, such as their tired-looking 9 March 1968 Bouton Rouge appearance. Seeing all these TV appearances in one go can be disconcerting as The Yardbirds could be scrappy live. A multi-song 27 June 1966 French TV appearance is very rough, a shortcoming slightly mitigated by the curiosity of seeing the band with Jimmy Page on bass. However, it's catnip for fans as is the whole of their 22 July 1964 BBC TV slot, the only footage of them with Eric Clapton.
The Manfred Mann albums are more coherent and more enjoyable than the Yardbirds set as they build on the 1998 BBC Sessions CD by collecting every extant BBC radio recording, sourced from the BBC's overseas Top of the Pops transcription discs. Again, many fans will have much of this material but having it in one place is a good thing.
Initially, the most striking aspects are the interviews. Manfred Mann talks about the "pop field" as though entering it is a methodical process. An arms-length stance is assumed about their "Fox on the Run" single, which is described as an amalgam of what they've done to date. Whatever the sniffiness, some very hot performances are spread across the albums. A 19 November 1968 version of "Fever" is brilliant, as is a rollicking 23 March 1965 romp through "The One in the Middle" (which they had initially offered to The Yardbirds: the connections between the two bands are extensive).
When You Walk in the Room: The Complete Pye Recordings 1963–67 is uncomplicated as much of what's collected was in their standard run of releases. The fascination lies in listening the band evolve and coping with, respectively, the departures of bassist Tony Jackson and lynchpin drummer Chris Curtis. After the latter left, their chart fortunes declined. In contrast, their production became fuller and heftier as time wore on. The first two albums are woefully thin sounding, an issue firmly lying at the door of producer Tony Hatch. Even so, they were one of the greatest British bands of the period and at their commercial peak made top-notch records, and continued doing so while on the way down too – irrespective of not being as hip as they were.
The Manfred Mann and Yardbirds releases have their eccentricities. Presumably to limit the swift repetition of particular songs, the bulk of the Manfred's sets are sequenced chronologically but a final grouping of tracks from earlier periods is tacked on at the end of each set. Chronological sequencing should have been used overall. With the annotation, the dates of each track are divorced from the track listings so constant and irritating sleeve flipping is needed to work out when things were recorded. Furthermore, the band's line-up changed a lot and there is no listing of personnel. All this information should have been brought together in a single place to make the albums user friendly. The Yardbirds set has coherent annotation in the booklets within each disc's fold-out wallet, but also includes a stand-alone booklet with a very short summary of the band's history by Ugly Things' Mike Stax which makes no mention of the package's contents. The booklet is superfluous.
While When You Walk in the Room: The Complete Pye Recordings 1963–67 says nothing fresh about The Searchers it is a neat, one-stop, wallet-friendly way to get everything they recorded from the period. The Manfred Mann and Yardbirds releases do say new things but are fan-only packages. The spotty Live and Rare is problematic as it is a multi-source set which mops up some very loose ends and pales when set alongside what Jimmy Page satisfyingly did with The Yardbirds' Anderson Theatre recordings and final studio sessions from 1968, which he issued on his own label 18 months ago.
The major difficulty with these releases is not their gratuitousness or that they preach to the converted, but that they increase the amount of what's available so further obscure what made Manfred Mann, The Searchers and The Yardbirds important in the first place – what they actually recorded for release or, in The Searchers case, the individuality of particular recordings. Unless amazing new things are discovered, isn't it time to leave all three bands alone?
Next week: Just For a Moment - Music 1973–1997 – bells-and-whistles Ronnie Lane box set
Unless amazing new things are discovered, it's time to leave all three bands alone
Explore topics
Share this article
Subscribe to theartsdesk.com
Thank you for continuing to read our work on theartsdesk.com. For unlimited access to every article in its entirety, including our archive of more than 10,000 pieces, we're asking for £3.95 per month or £30 per year. We feel it's a very good deal, and hope you do too.
To take an annual subscription now simply click here.
And if you're looking for that extra gift for a friend or family member, why not treat them to a theartsdesk.com gift subscription?