Alastair Campbell: Depression and Me, BBC Two review - is there an alternative to a life on anti-depressants? |

reviews, news & interviews
Alastair Campbell: Depression and Me, BBC Two review - is there an alternative to a life on anti-depressants?
Alastair Campbell: Depression and Me, BBC Two review - is there an alternative to a life on anti-depressants?
Former spin doctor explores solutions to his mental health issues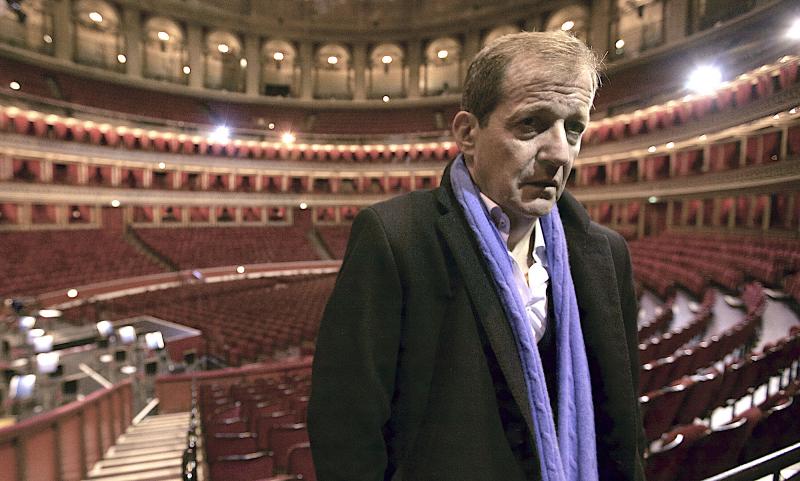 Campbell, learning how to manage depression
Persistent depression is debilitating and terrifying, as Alastair Campbell illustrated vividly in this punchily-argued film. We first saw him looking like a disturbed, miserable ghost, as he described in his video diary a sudden plunge into depression at New Year, 2018. He seemed to be ebbing away before our eyes.
Campbell is shrewd and perceptive, but not easy to like. The former bellicose henchman of Tony Blair (and presumed model for Malcolm Tucker in The Thick of It), Campbell was closely involved in the process leading to the 2003 Iraq invasion, and his arrogance and aggression often turned Westminster into a bear-pit. His partner Fiona Millar admitted here that she couldn't support some of the things the Blair government did, which had been difficult for Campbell to accept.
The question of whether his confrontational attitude to politics was fuelled by his mental condition (or vice versa) wasn't fully addressed, though Campbell did stress that his depression long pre-dated the Blair years. The film's main thrust was Campbell wondering whether it was time he tried to find an alternative to his daily dose of anti-depressant drugs. Millar, painfully aware of how his black moods cast a pall over whole rooms full of people, thinks he needs to.
So, despite his terror of pain and needles, he sampled transcranial magnetic stimulation (pictured left), investigated "neuro-feedback" (which might combat depression by persuading your brain to argue its way out of it), and considered (and almost immediately rejected) Professor David Nutt's proposal of treating depression with the mushroom-derived psychedelic drug psilocybin.
Then he had his immune system examined by Dr Golam Khandaker of Cambridge University, who has been conducting research into how a damaged immune system can cause depression. One way you can compromise your immunity is by heavy drinking, prompting Campbell to recall with a shudder his copious alcohol intake in his own student days at Cambridge (he had a habit of headbutting doors when under the influence). Tests found that now, at least, his immune system is in perfect nick, but who knows what damage was inflicted 40 years earlier?
Campbell remained robustly sceptical about most of these scientific approaches, and apart from extolling the wonderfully uplifting effect of going to watch his beloved Burnley FC – "I like that sense of feeling the same thing that everybody else is feeling" – the only idea that really appealed to him was advanced by a "genetic counsellor". She likens the mind to a jar which gradually fills up with genetic risk factors plus all the steadily-accruing stuff that comes from living life. If you can somehow enlarge the "jar" by such tactics as healthy eating and exercise, mental illness might be avoided.
But Campbell concluded that there's no cure for his condition, he just has to learn to manage it. It was brave of him to open up on camera, but maybe the real heroes are his long-suffering family.
Campbell stressed that his depression long pre-dated the Blair years
rating
Explore topics
Share this article