'I wrote a letter to Björk in Icelandic and it did the trick': Helgi Tomasson on an intervention that saved a ballet |

reviews, news & interviews
'I wrote a letter to Björk in Icelandic and it did the trick': Helgi Tomasson on an intervention that saved a ballet
'I wrote a letter to Björk in Icelandic and it did the trick': Helgi Tomasson on an intervention that saved a ballet
The artistic director of San Francisco Ballet heralds its all-new season at Sadler's Wells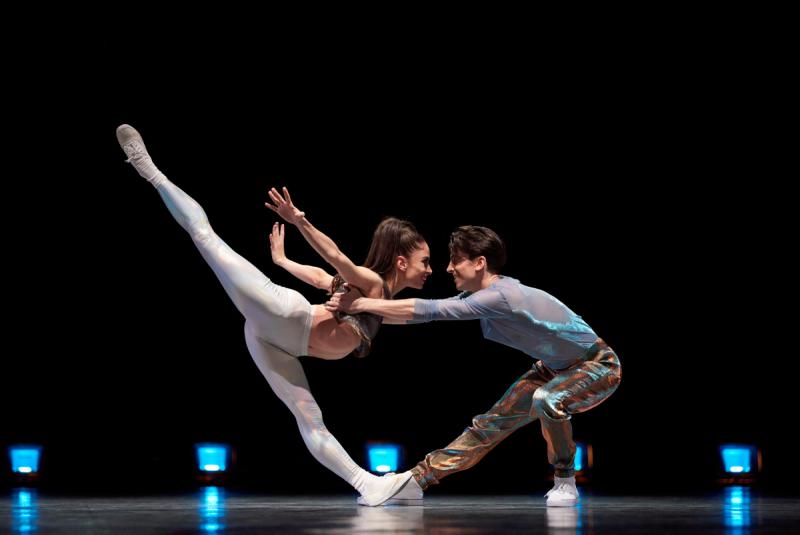 Sneakers preview: Dores Andre and Joseph Walsh in 'Hurry Up, We're Dreaming' by Justin Peck
Visits from major foreign ballet companies are always news, but a two-week London season by one of America's "big three" is something to get excited about. San Francisco Ballet doesn't rest on its laurels.
Eight of the 12 pieces offered in the coming
Sadler's Wells season
were premiered by the company only last year. Helgi Tomasson, its long-serving artistic director, tells
theartsdesk
what it means to keep pushing the boundaries.
JENNY GILBERT: You've been at the helm of this company for an astonishing 34 years. That gives you a long view of the art form that's almost unique.
HELGI TOMASSON: Well yes, someone recently pointed out to me that 34 years is two dancing careers laid end to end. I've watched dancers grow up and retire, put their children through our school, and of course I had a performing career of my own with New York City Ballet before that.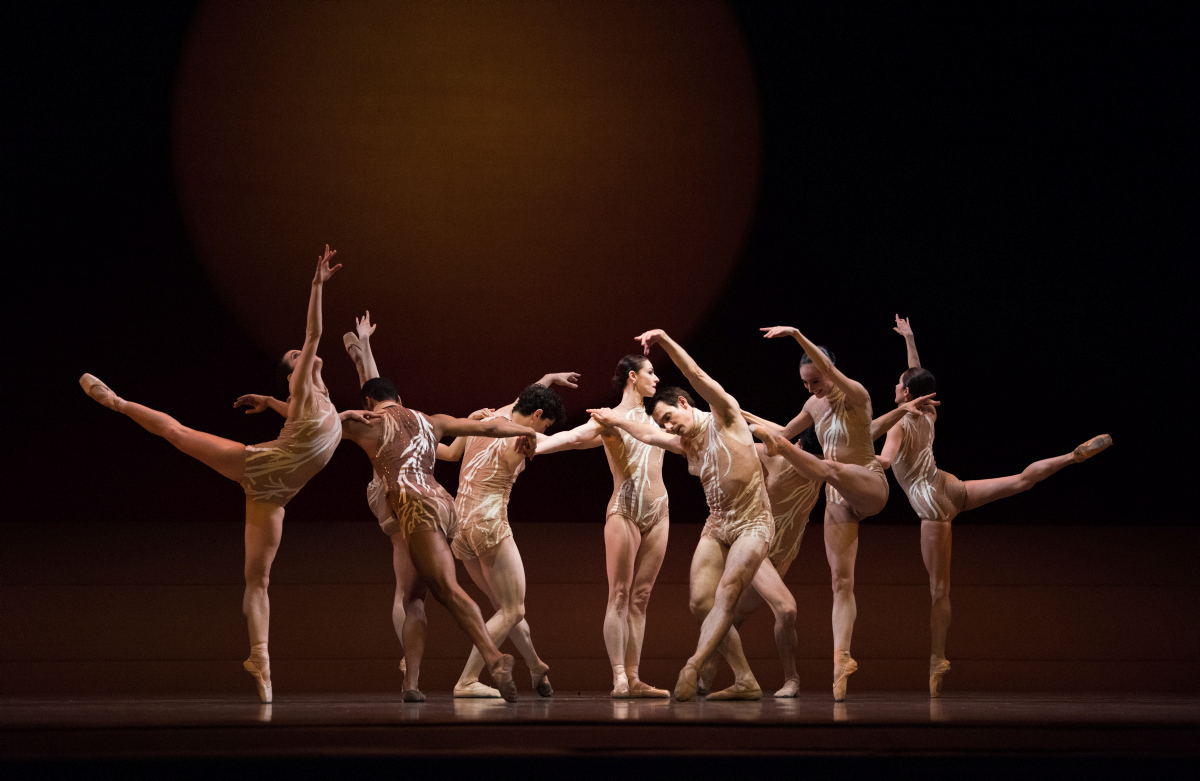 So what has been the biggest change you've witnessed as a director?
The biggest change in 34 years has been choreography, without a doubt. It's become much more complex, and it's challenging dancers much more than it did in my generation. I mean challenging physically.
But you danced under George Balanchine in the 1970s and 80s. That wasn't challenging?
It was, but basically everything we danced at New York City Ballet fell within his style. In class we did the same thing that we would dance on the stage. Balanchine would even use daily class to get ideas for steps he wanted to use in his next ballet. And Jerome Robbins [City Ballet's other principal choreographer] was in the same mould. So dancers would be training their bodies to do things they expected their bodies would be asked to do. They knew the parameters.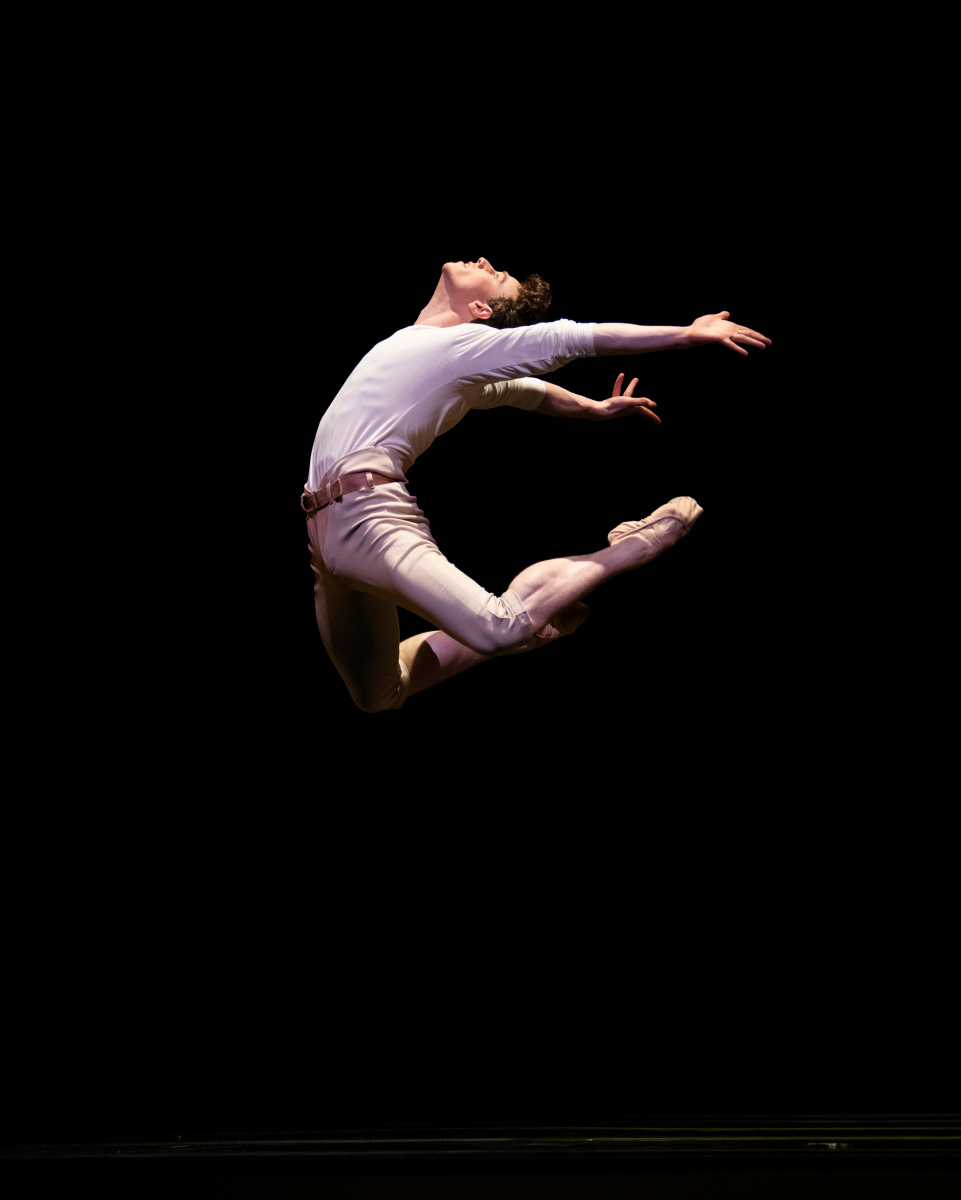 These days we still do class every day in the traditional way, because I believe very much in that. But then the choreographers come in and bend those techniques and try new things, and it can be very taxing on the body.
So each work you commission rips up the rule book?
In varying degrees, yes. Take Unbound, the festival of premieres we held this time last year in San Francisco. Twelve new works from 12 very different choreographers performed across four programmes over two weeks. It was a challenge to the dancers to master a change of style for each ballet, and there was no downtime between to recover. The pressure of adapting to different styles added hugely to the dancers' stress.
But that festival was a one-off, wasn't it?
Well, it's true we don't commission 12 new ballets every year, but the sheer range of work that came through – because we didn't impose any limits on what those 12 choreographers came up with – is typical of what dancers are dealing with every season. That stress inevitably takes its toll on muscles and tendons, and managing the physical health of dancers has become an important part of running a company.
Historically, ballet has been averse to dealing with social issues, preferring to recycle old and archetypal stories. Is that changing too?
I've always been interested in exploring what ballet can do. I love Swan Lake and Giselle as much as anyone, but I've committed myself to taking our audience with us into new territory. We have to move on, and my hope is always that some of the new choreography we commission will still be viewed decades from now. Among the ballets we're bringing to London is one inspired by the choreographer's grandfather and his dementia, another that looks at gender fluidity, and another that makes a comment on smartphone culture [pictured below].
That's by Christopher Wheeldon, a talent you've championed from the start.
Yes, this is his ninth commission for this company, and it's different from anything else he's made for us. Chris told me he wanted to try choreographing without pointe shoes. That might not sound revolutionary, but it gives a very different look and feel to Chris's work.
That and the hand-held devices on stage.
Well, that's so much a part of our culture today. You see people crossing the street glued to their phones – it's amazing not more people get hit. Chris's piece makes a comment on smartphone dependency in a very witty way. It's a pertinent piece with a warning that technological connection is no substitute for social interaction.
Footwear also makes an impact in the piece you're bringing by Justin Peck [pictured at the top of the piece]. It might seem like a detail but it has a massive effect.
Yes, a ballet in sneakers. In fact, the steps in that ballet are largely classical but the sneakers bring an entirely different look to them. That isn't a new idea. Jerome Robbins put his dancers in sneakers half a century ago in Opus Jazz, a piece I later performed in. But Robbins was a very different choreographer. Justin has his feet firmly in today's culture.
Last year, in the wake of the Unbound festival, one critic wrote that it was "more evolution than revolution". Is that fair?
Well, yes, I think it is. The collective impression made by those 12 new choreographies was not that dancemakers want to abandon the past. Most of them, for instance, took advantage of having an orchestra at their disposal. And one of them, the British choreographer Cathy Marston, exploited ballet's traditional affinity with narrative, but she did it in a very fresh way. Snowbound, based on Edith Wharton's Ethan Frome, a novel studied by every American at high-school, was very moving, I thought. I'm keen to know what London audiences will make of it.
Probably the most "out there" of the ballets you're bringing is Björk Ballet by Arthur Pita [pictured right]. I understand you pulled a few personal strings to make it happen.
Well, Arthur really wanted to use selections from an album by Björk, but he was getting no response to his requests for permission. So I got in touch with a member of my family in Iceland and asked them to get me the number of Björk's father, which they did. I thought he might be able to tell me how to reach her team more directly. But I ended up writing Björk a personal letter, in Icelandic. And that seemed to do the trick, because she gave her permission immediately. And so we got our Björk ballet.
I've committed myself to taking our audience with us into new territory
Share this article