Bauci e Filemone/Orfeo, Classical Opera, QEH review - a star Orpheus is born |

reviews, news & interviews
Bauci e Filemone/Orfeo, Classical Opera, QEH review - a star Orpheus is born
Bauci e Filemone/Orfeo, Classical Opera, QEH review - a star Orpheus is born
Mezzo Lena Belkina and two others shine, but all is not well in Gluck's mythological world
Lena Belkina, glorious as Gluck's Orfeo
All happy 18th century couples are alike, it seems, and that makes for a certain placidity in Gluck's pastoral Bauci e Filomene for the (unhappy) wedding of Ferdinand, Duke of Parma and Maria Amalia, Archduchess of Austria. All unhappy couples are unhappy in different ways, especially if the marital misunderstanding takes place when you're bringing your wife back from the land of the dead.
Riveting intensity from two young star singers, Ukrainian mezzo Lena Belkina and Australian soprano Kiandra Howarth, drove home what a masterpiece the work we know as
Orfeo ed Euridice
truly is, even in the trimmed and higher-pitched version for the ducal nuptials.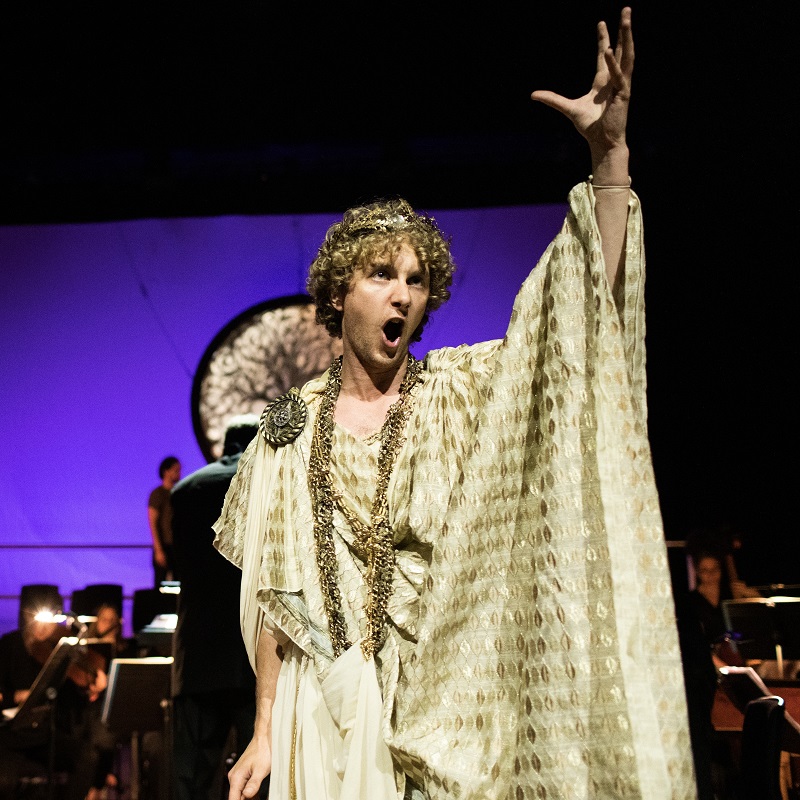 Classical Opera's Jupiter, the modest Ian Page, conducted his hand-picked players with the usual verve and point, magnificent in storms and Fury-blasts. There were two drawbacks on this occasion, though. He usually casts singers to perfection, but Rebecca Bottone was having a bad night, pitchwise, as sweet Bauci, who gets a ridiculously elaborate and daftly high-lying aria in contradiction of all Gluck's operatic reforms. The staging of the first opera was decidedly a hindrance rather than an enhancement. You can't blame director John Wilkie for not knowing what to do with placid happiness, but someone should have said no to the costumes. Rope-girt classical tunics aren't a good look at the best of times, but Gwilym Bowen must have known he looked daft in his less-than-godly get-up (pictured above). Still, he sang with surprising heft, the Mozart tenor to the life and a little bit more as Gluck tries to beef up the drama with a bit of bad Jupiter tonans behaviour.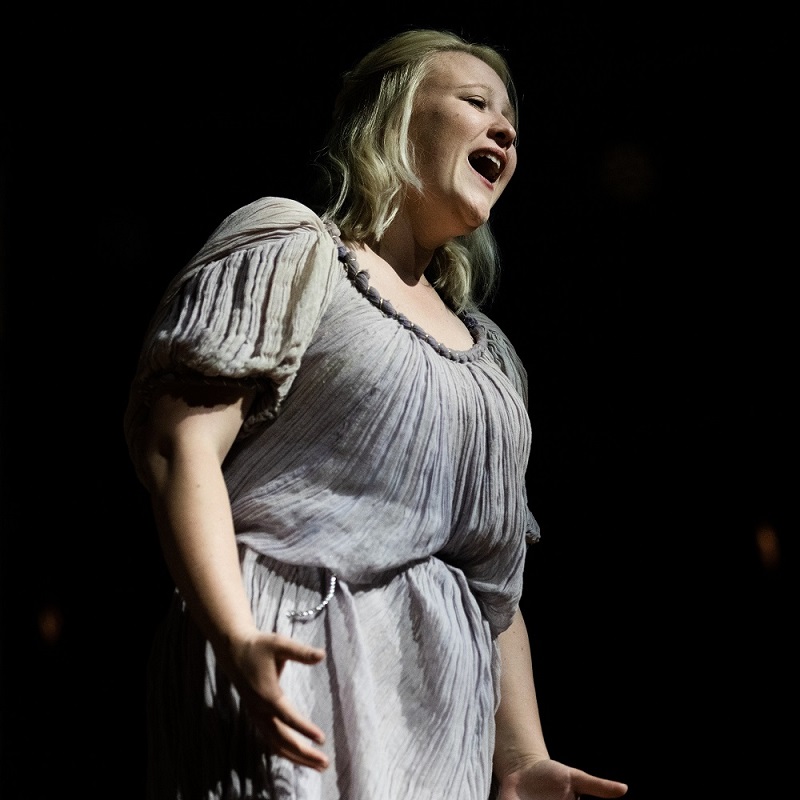 Undoubtedly the star of the evening, though, was Belkina. Discreet as Filemone, she held the stage throughout as Orfeo, lacerating grief and boundless love personified. Without dance distraction - the three movement folk played a minimal role - you realise that Gluck's finely honed retelling of opera's favourite mythical subject is more monodrama than anything else, at least until the crucial journey from the underworld with Orfeo forbidden to look back at his resurrected wife. Belkina has a seamless, rich vocal range and it probably helped her youthful mezzo that Gluck modified or transposed upwards the leading role when it passed from castrato Gaetano Guadagni, creator of Orfeo in 1762, to his soprano-castrato counterpart in Parma seven years later; no digging here for exaggerated chest-voice effects.
Bottone was on much better form here as Amor (Cupid), introducing a needed note of cheeky charm, and sparks flew, too, from Howarth (pictured above) when revived Euridice believes herself wronged by a "tyrannical" husband. The players relished the pastoral effects of the miniature tone-poem-with-voice "Che puro ciel" as well as the knife-thrusts of the Furies; the small chorus projected to perfection throughout. But it was Belkina's night. Unless she chooses the wrong repertoire, she should do very well indeed in the BBC Cardiff Singer of the World Competition next month.
Lena Belkina held the stage throughout as Orfeo, lacerating grief and boundless love personified
rating
Explore topics
Share this article