CD: Sabaton – The Great War |

reviews, news & interviews
CD: Sabaton – The Great War
CD: Sabaton – The Great War
Another Sabaton lesson in metal and history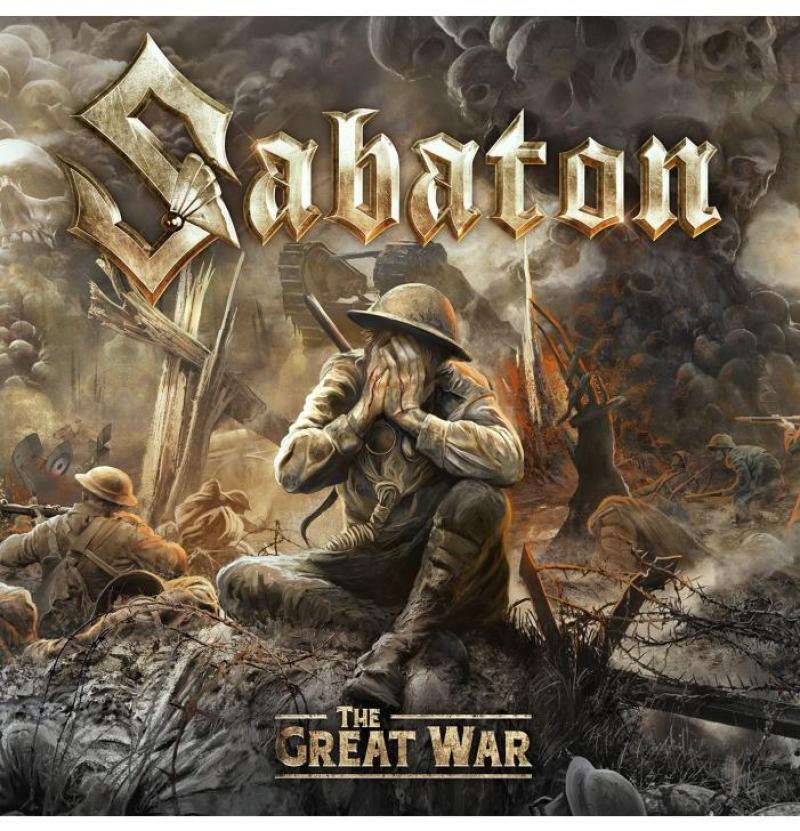 'The Great War': education through metal?
It's been 20 years since Sabaton's formation in 1999, and the Swedish power metal band have decided to mark their anniversary with an ambitious and energetic record dedicated to events and heroes from the First World War.
Sabaton have always been about irresistibly catchy riffs and telling stories of violent historic conflict, but the concept album The Great War shows a new level of confidence. The WWI theme carries a great deal of responsibility and is both a promise for popular success and an opportunity to criticise the band for simplifying and commercialising tragic and complex historic events. Yet, The Great War finds a balanced approach to making history accessible through the metal genre.
This is not history written by the winners, but one that captures common themes like bravery, victory and loss from different perspectives. Sabaton's lyricists – singer Joakim Brodén and bass player Pär Sundström – tell a variety of heroic stories. "A Ghost in the Trenches" refers to First Nations' sniper Francis Pegahmagabow from Canada; "Red Baron" is dedicated to the mythic German aviator Manfred von Richthofen; and "Seven Pillars of Wisdom" pays homage to T E Lawrence (of Arabia), the legendary British officer and adventurer, who was also a writer and diplomat during the war.
The Great War consolidates Sabaton's style and sound following the dramatic line-up changes that have taken place since the release of the band's most successful album to date, Carolus Rex in 2012. It brings in newer elements, while still extensively using their successful power metal song template and virtuoso instrumentals. However, there is also grandeur to the depth of the sound, achieved particularly through orchestral and operatic flavours. Similarly, there is also some intellectual depth and, despite the celebratory and overtly masculine sound recreating "going into battle", the central album track "The Great War" questions the purpose of sacrifice and challenges "the lies that we've been sold" to make it.
This is not history written by the winners, but one that captures common themes like bravery, victory and loss from different perspectives
rating
Share this article