Robin Ince, Soho Theatre review - fun among the chaos |

reviews, news & interviews
Robin Ince, Soho Theatre review - fun among the chaos
Robin Ince, Soho Theatre review - fun among the chaos
Celebration of the complexities of the human mind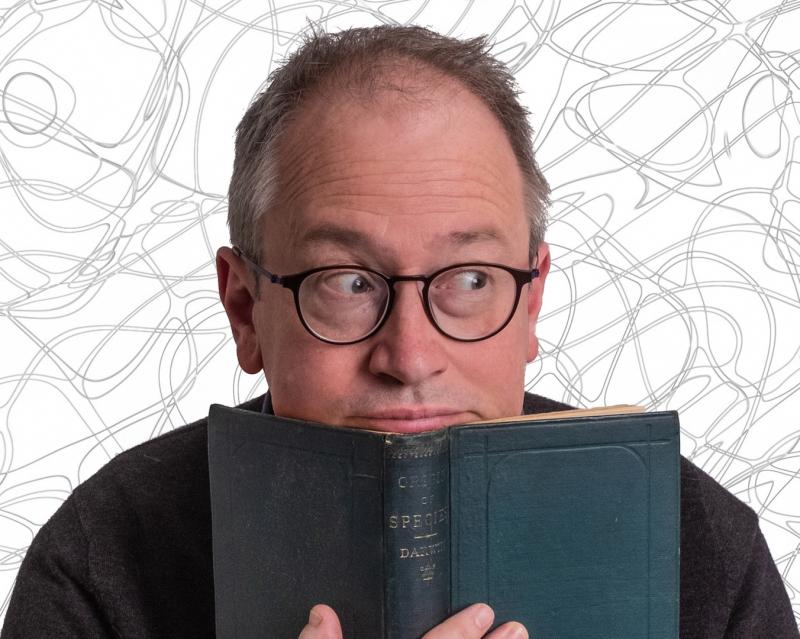 Robin Ince's show covers a huge array of subjects
How to describe a show that by Robin Ince's own admission doesn't have a narrative strand, and for which he has written several pages of notes that he gets through only a small section of? Well here goes: he calls the show a mash-up of the two cultures of art and science in a celebration of the human mind, and Chaos of Delight is very well named.
Ince races through an almost embarrassing richness of material, going down highways and byways as he talks about whatever comes into his head or is prompted by a selection of photographs that he clicks on to the onstage screen.
As anyone familiar with Ince from Radio 4 and his collaborations with Professor Brian Cox (with whom he will be appearing in arena shows in the autumn) knows, the comic has an endlessly enquiring mind, and it's stuffed to the gills with facts and figures and stories, which he tells here, laced with some very good jokes.
Despite obvious preparation – the photographs and notes don't appear by magic – the show runs like a stream of consciousness. Mostly it's fun to watch, but it can at times feel exhausting, and the frequent "I must just tell you this" or "Let me just do this and I'll move on" segues just a tiny bit irritating. As he stresses about making the allotted show time, so we stress about it too.
But there's much to enjoy, such as his random musings on – among many other things – 1960s cookbooks, the joys of Freudian therapy, Franz Kafka's large stash of pornography and Christopher Lee's desire to be known as an opera singer rather than a horror film star. He even throws in a poem and some cracking impressions (Stewart Lee, Brian Cox) for good measure. Ince also looks at humans' capacity to change as he details his relationship with his Daily Telegraph-reading octogenarian father and his young son, who has clearly inherited the "But why?" gene.
Chaos? Sort of, but fun all the same.
Robin Ince is touring until 1 December
A mash-up of art and science in a celebration of the human mind
rating
Explore topics
Share this article