Marianne and Leonard review - the artist, his muse and collateral damage |

reviews, news & interviews
Marianne and Leonard review - the artist, his muse and collateral damage
Marianne and Leonard review - the artist, his muse and collateral damage
Laughing Len's relationship with Marianne Ihlen gets the Nick Broomfield treatment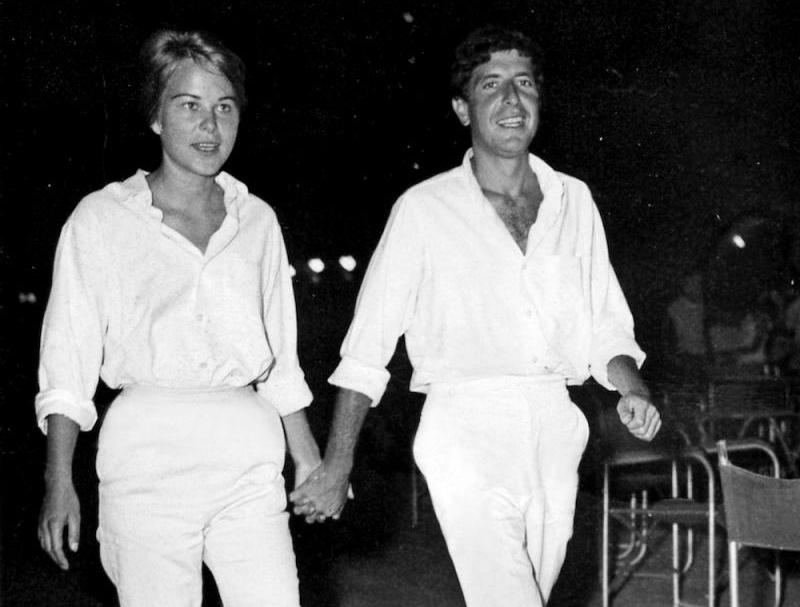 Marianne and Leonard: "I didn't believe Leonard when he said I was the most beautiful woman he'd ever seen"
Nick Broomfield is never shy about inserting himself into his documentaries but here he has good reason: he was, briefly, a lover of Marianne Ihlen, Leonard Cohen's muse (So Long, Marianne was originally called Come On, Marianne; Bird on the Wire was also inspired by her).
In 1968 Broomfield met her on Hydra, the idyllic Greek island where she and Leonard had shared a house since the early Sixties – she gave him his first acid trip and photographed him the morning after - and although one of her other lovers turned up and Broomfield beat a retreat, they remained friends for years and she stayed with him in Kentish Town and Cardiff.
When she was pregnant with Cohen's child, she asked Broomfield to drive her to Bath for an abortion. "If anyone deserved to have Leonard's child, she did," says Cohen's friend Aviva Layton. "But you cannot be with Leonard, in that sense." Not so rewarding, then, being a muse, and free love and the Sixties have a lot to answer for here - but it's still irresistible if you're in the mood for nostalgia.
This fascinating, sometimes chronologically confusing, film moves between footage shot by DA Pennebaker in 1967 of Marianne, glowing and golden on sailboats in Hydra with her son Axel from her marriage to the irascible Norwegian writer Axel Jensen, to interviews with Cohen's Montreal friends, producers and band-members. Not surprisingly, there is more in the archives about Leonard than Marianne (both pictured right, © Aviva Layton).
There's his stage fright when singing Suzanne for the first time with Judy Collins in 1967, which set him on his career as a singer and probably marked the beginning of the end of his relationship with Marianne; reminiscences of making Death of a Ladies' Man with Phil Spector ("He shoved a revolver into my neck and said, 'Leonard, I love you.' I said, 'I hope you do, Phil'"); scenes at the monastery with his Zen master Roshi; the embezzlement of his money by Kelley Lynch and memories of prodigious drug-taking. He was known as Captain Mandrax ("I was relaxed beyond any reasonable state,") and wrote Beautiful Losers on speed and LSD in Hydra (pictured below, © Axel Jensen). Then there were the Desert Dust days. "You put a speck on your tongue with a needle and you were gone for 14 hours with no re-entry," recalls his guitarist Ron Cornelius. "We did that damn Desert Dust 23 nights in a row, playing the Royal Albert Hall," among other venues.
He was also mad keen on fasting, found a shave mid-concert helped if things weren't going well, and advised his band members to watch their weight. Neither of them felt that they were beautiful, remembers Marianne. "We'd look in the mirror before we went out and wonder who we were today."
The dark side of Hydra in the Sixties emerges powerfully. It was awash with drugs and most people, says Helle Goldman, who was a child there, were "irreparably damaged" by its siren call – though not Leonard. Few marriages survived. People were putting LSD in kids' drinks. Even the donkeys were tripping. Little Axel, Marianne's son, was a casualty, and has been in institutions most of his adult life.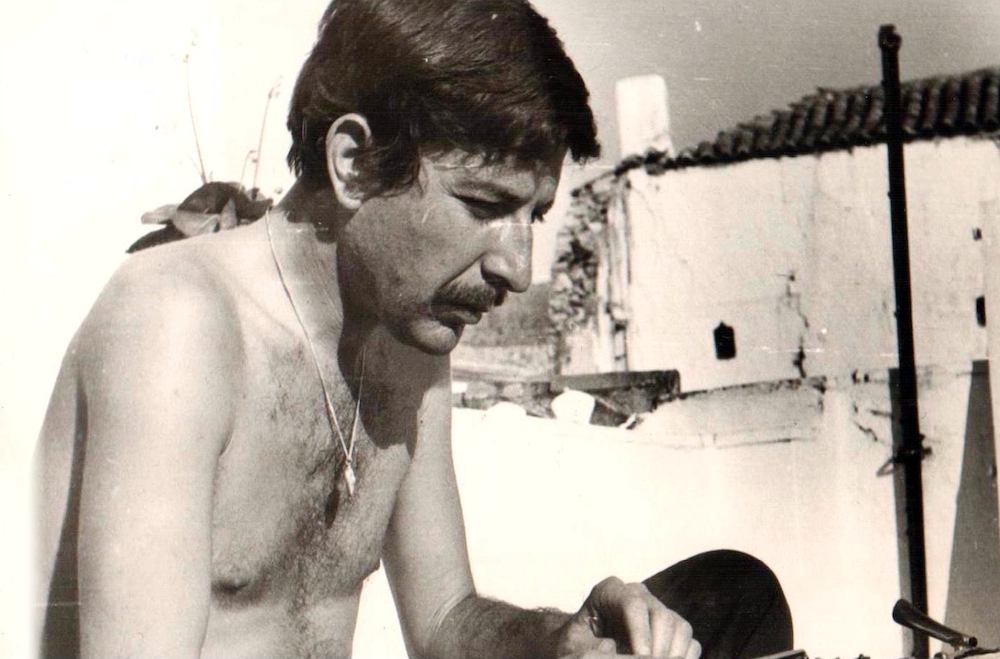 We hear Marianne's voice, partly taken from interviews with Kari Hesthamar, her Norwegian biographer. Marianne seems to be reminiscing about being Leonard's Greek muse, doing the shopping and sitting at his feet while he wrote, while it's clear from reading Hesthamar's interview online that she's actually talking about Jensen. Being Leonard's muse followed shortly after. Out of the frying-pan into the fire. "She never knew who she was except in relation to them," says Helle Goldman. To keep up, Marianne said, "I am an artist because life is art and I'm living."
Lovers came and went all the time. The Sixties were just getting going. Cohen and Ihlen first met when she came back to Hydra from Oslo, where she'd given birth to baby Axel. Immediately, Jensen left her for another woman, and Marianne and Cohen became a couple. "She was beautiful, but she didn't really enjoy being beautiful until she met Leonard, and he made her love living," says a friend.
They stayed together on and off for over eight years, keeping a house on Hydra, with Marianne joining him in Montreal and New York, where he holed up at the Chelsea Hotel with Janis Joplin, among others, while she lived in their apartment. It was very hard; she felt suicidal at times. Later Cohen had two children with Suzanne Elrod. "I was obsessed by gaining women's favours," he says. "It became the most important thing in my life."
When Suzanne appeared with her and Cohen's baby in Hydra, Marianne "calmly packed up and moved out", went back to Oslo, got herself an ordinary life and remarried. The last scene, in which a dying Marianne hears Leonard's now famous final message to her, remains very moving. "I'm just a little behind you, close enough to take your hand…Safe travels, old friend. See you down the road."