The Lighthouse review - shiver me timbers |

reviews, news & interviews
The Lighthouse review - shiver me timbers
The Lighthouse review - shiver me timbers
Dafoe and Pattinson on top form as keepers struggling to keep madness at bay
Thursday, 30 January 2020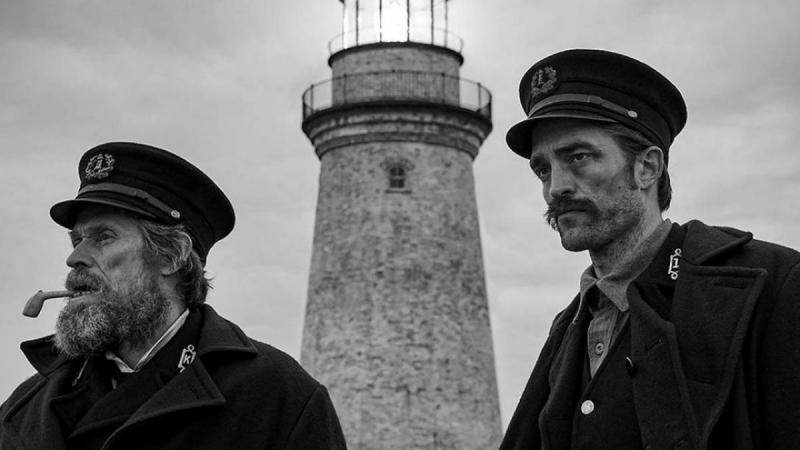 My beard's bigger than yours. Willem Dafoe and Robert Pattinson in 'The Lighthouse'
A creepy lighthouse on a remote island, a blistering storm, a mermaid languishing on the shore and two fabulously bewhiskered actors chewing up the scenery like there's no tomorrow. The Lighthouse feels like it's been washed up in a bottle, a film from another time with a story sprung from ghost stories or nightmares.
The American writer/director Robert Eggers really knows how to create mystery and a particular sense of unease. He follows his outstanding debut, the pre-Salem horror film The Witch, with another deeply atmospheric concoction, which doesn't really feel like horror itself until the final moments – there's way too much mirth – but picks away on the edges of it with a maniacal method that never loses its grip.
The 1890s. Lighthouse keepers Thomas Wick (Willem Dafoe) and Efraim Winslow (Robert Pattinson) disembark on the barren New England island, where they are to remain for a month. The isolation and relentlessly grim weather would naturally gnaw at anyone, but on top of that Wick and Winslow – a tyrannical old salt and paranoid newbie – make for mismatched, combative companions. When a storm extends their stay, they become locked into a psychotic battle of wits, with madness just around the corner.
The way Eggers fashions his film immediately announces something different: the screen has the boxy frame of early cinema, the image a grainy black and white, the soundscape alive with cacophonous, often indecipherable sounds, underpinned by a relentless foghorn.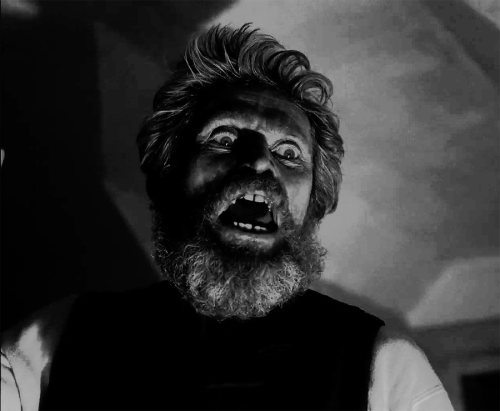 Moreover, the frisky, fruity dialogue of this intense two-hander (notwithstanding the presence of the mermaid, probably the figment of fevered imagination) is very much of its place and time, the director and his sibling co-writer Max Eggers drawing on sources that include Herman Melville and Robert Louis Stevenson.
"Swab, dog, swab," barks Wick at the younger man, who he insists perform all their menial tasks, while ascerting that "the light is mine." A rich mix of cartoon pirate, Shakespearean tragedian and Pinteresque manipulator, Wick's mood changes with the wind. At supper, with several drinks inside him, he will soften: "Curse me if there ain't an old tar's spirit somewhere in you lad" being a seadog's worthy compliment; but when Winslow challenges his cooking, the old man bellows, "Damn ye! Let Neptune strike ye dead!" with a ferocity that suggests he's about to reach for a trident himself.
With his creviced, jagged-toothed features captured in vividly lit close-up, Dafoe attacks his role with foot-stomping relish. Equally superb, Pattinson glowers and grumbles on a lower key, his frightening dark eyes signalling the greater threat. While Wick's penchant for standing naked before the lantern is admittedly odd, it's Winslow's dreams and hallucinations – and his violence towards the local seagulls, inviting bad luck – that fill the film with foreboding.