Reissue CDs Weekly: Bona Rays |

reviews, news & interviews
Reissue CDs Weekly: Bona Rays
Reissue CDs Weekly: Bona Rays
Lost British punk from 1978 hits the racks for the first time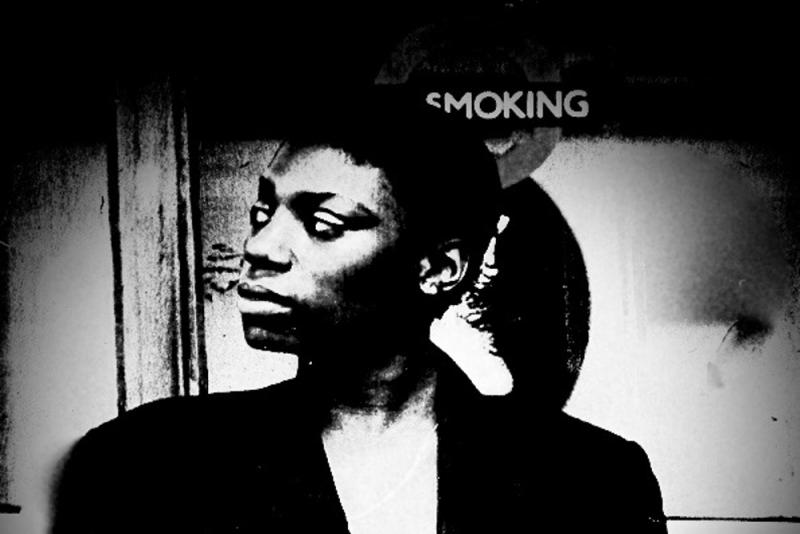 Chas, the voice of Bona Rays, in 1978
For record buyers, Bona Rays left limited evidence for their existence. One single was issued by the aptly named Mystery Records in 1981. Pressed in a limited quantity by the independent facility Lyntone, it featured "We're Never Going to Miss You", a poppy new wave outing with funky bass and stabs of synth, and "Catch 22", a more up-tempo track which came across as an attractive combination of Pink Military and Teardrop Explodes.
Bona Rays' single attracted no attention but now sells for up to £45. According to its insert, the band had an East London address. Their female singer was named Chas, the guitarist was Tony Keating and the bassist was Allan Angus. All three contributed to the songwriting. It was recorded at a South London studio also used by the pre-Wolfgang Press band Dif Juz, The Jazz Butcher, Television Personalities and The Times. They duly became a collectable new wave footnote and that, it seemed, was all there was to know about Bona Rays.
Obviously though, as they are being written about here that was not it.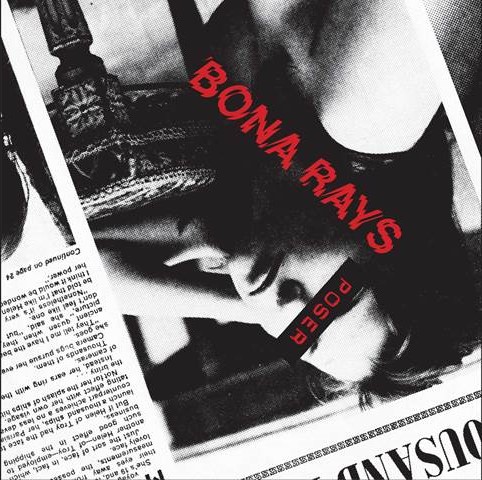 A new Bona Rays release fills in the picture. It's of the planned but unissued "Poser"/ "Getaway Blues" single from 1978 (see this Reissue CDs Weekly for a short commentary on the inclusion of records in this column). Bona Rays, it turns out, had a lifespan of at least three years: from 1978 to 1981. Once it's heard, the reason for the new single's arrival is obvious. "Poser" is great.
"Poser" is reductive, strident, arty punk with a synth line. It doesn't sound much like anything else around at the time and the only parallels coming to mind are The Jerks and Johnny & the Self Abusers: bands with an arty sensibility who formed as a result of being exposed to Brit-punk circa 1977. The B-side, "Getaway Blues", is a less interesting slice of poppy, new wave-ish reggae rock. The mono-monikered Chas and Keating appear but Angus was not yet on board. A Phil Jap (keyboards – is this Philip Jap?) and Gary Junk (drums) guest, as they went on to do on the 1981 single.
It's possible "Poser" was a reaction to X-Ray Spex's "I am a Poseur", the immortal B-side of their March 1978 "The Day the World Turned Day-Glo" single (NB: Television Personalities' "Posing at the Roundhouse" was issued in late 1979). As also shown by the November 1976 Chris Spedding/Vibrators B-side "Pose", British punk had a thing about posers.
On "I am a Poseur", Poly Styrene sang "I am a poseur and I don't care / I like to make people stare…Exhibition is the name." Attracting attention could be fun.
On the Keating-composed "Poser", Chas sings "Everybody knows that she's a poser / Everybody knows except for her." And:
She shouts at people from across the street
With her art school language and her slender physique
Rock Against Racism on her lapel
Rock for money in her brain
She says she's good in bed, but it's not the truth
Her feet are on the ground, but her head's near the roof
She buys her clothes from jumble sales
Just to show that she is working class
A different perspective to Poly Styrene's.
Bona Rays' "Poser" – the band name comes from the Polari idiom – would have remained unheard if it hadn't have been for their singer. Last year, Chas was selling her record collection at a North London record shop before moving. An acetate of the unreleased single was amongst what she had taken in. The shop's owner heard it, was bowled over, instantly realised it needed to be widely heard and with her and Tony Keating – he had the master tape – on board organised the single's release. Gaps in the story remain and will doubtless be plugged by coverage elsewhere. But, for now, "Poser" will do just fine.
Next week: When I Was Young – The MGM Recordings 1967–1968. Box set covering Eric Burdon & The Animals' psychedelic wonder years