Stereophonics, Brighton Centre review - can't buy a thrill |

reviews, news & interviews
Stereophonics, Brighton Centre review - can't buy a thrill
Stereophonics, Brighton Centre review - can't buy a thrill
Honesty isn't everything, as a cautious band stay earthbound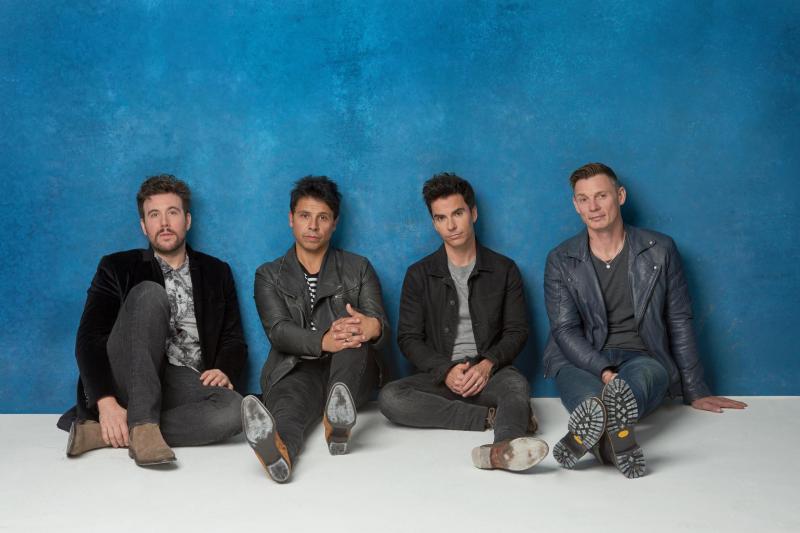 Stereophonics climbed out of Cwmaman in the South Wales valleys minus charisma, musical originality or excitement. They make rock music that is conservative and unriotous, offering comfort not commotion.
And yet their solid, straightforward strengths, embodied in Kelly Jones' gravel-flecked, smoothly powerful voice, confidently carry a two-hour set with 11 hit albums to draw from. "I try to make them as honest and true as I can, and then I play them to you people," Jones says of his songwriting MO. Meat and potatoes can be a hearty, nourishing diet.
Jones recalls ZZ Top, Zeppelin and the Eagles drifting through the house growing up, and he and rhythm guitarist Adam Zindani solo tonight much like their heroes, in a commendably basic arena show. Yet this is a strangely neutered and domesticated, 21st century version of early Seventies rock. Where Oasis's pilfering of careless liberation from classic rock's cultural stockpile sent their generation on a memorable binge, just a couple of years further down the line from those fading sources, Jones' songs are more cautious, knowing there's work in the morning, and, as in "Maybe Tomorrow", always trying to get home.
The band began life by clocking on for noon rehearsals, embodying ambition to transcend their circumstances. But rock'n'roll here is short-haired and pragmatic, made for folk-like familiarity, not standing out or reinvention. More recent songs such as "Don't Let the Devil Take Another Day" contemplate mature emotional vicissitudes, without much sense of transformation.
The bracingly sour music journalist diatribe "Mr. Writer" stokes irrational intensity lacking elsewhere, with the band demonically lit and channelling bitter currents. Latest album Kind's "Make Friends With the Morning" attempts gospel harmonies, while "Superman" is all glam rasp and stomp, with a reverbed, Bolanesque vocal shiver. Yearning from a place of stasis in "Traffic", they are Springsteen without the bombastic poetry, the Stones with a click-track-stiff beat.
This is An Evening With Stereophonics at times, with carefully rehearsed, self-deprecating yarns about entering Keith Richards' shepherd's pie-stocked inner sanctum, and joshing career advice from Bowie. They don't present themselves as peers of these stars but of the audience, penetrating celebrity on their behalf. 2017's tribute to their late drummer Stuart Cable, "Before Anyone Knew Our Name", becomes the most poignant tale, drawing directly on the rainy pavements of Cwmaman and underdog bonds, sadly broken when Cable fell away from the band. "We built this thing from a dead-end street," Jones reflects at the piano, his singing at its most directly strong, concluding: "I miss you, man." Seeing the hills of childhood shrunk by adult eyes on his return, and knowing Cable won't be there, this rock star's progress is sympathetically middle-aged and ambivalent.
When the glitterball sparks up for their smash cover of Rod Stewart's version of "Handbags and Gladrags", with its freight of sentiment from the era they adore, or Jones' voice crests uniquely on the closing "Dakota", and their biggest hit at last provokes dancing, there is feeling, too. It's easy to admire Stereophonics' genuine virtues, while puzzling that rock has come to this. Asking and giving temperately little seems to be enough.