Reissue CDs Weekly: Mitch Ryder & The Detroit Wheels - Sockin' It To You |

reviews, news & interviews
Reissue CDs Weekly: Mitch Ryder & The Detroit Wheels - Sockin' It To You
Reissue CDs Weekly: Mitch Ryder & The Detroit Wheels - Sockin' It To You
The high-octane Detroit soul stylist is caught at his most thrilling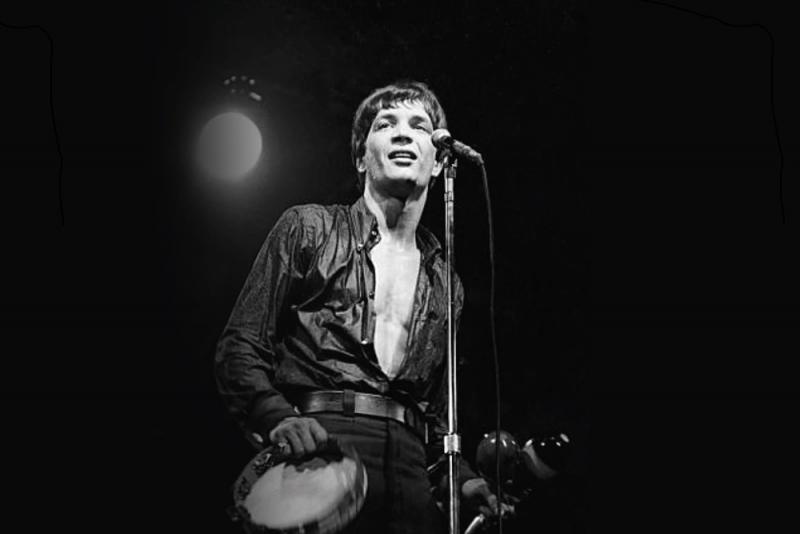 Mitch Ryder: a big deal
How Mitch Ryder is seen depends on particular perspectives. The Detroit blue-eyed soul belter racked up a string of US hits on 45 in 1966 and 1967. He made many albums, became an oldies radio staple and a perennial live draw.
In the UK though he was small beer and his only sniff at the charts was with "Jenny Take A Ride", which brushed the outside edge of the Top 30 in early 1966.
However, one section of Britain's music-loving public was keenly attuned to his take on soul. Ryder's May 1966 single "Break Out" was initially played in the late Sixties at Manchester's Twisted Wheel, and then became a regular floor-filler at the Wigan Casino. The faith was kept and, in March 2015, Ryder played live at the Prestatyn Soul Weekender.
The MC5's Wayne Kramer also holds a torch for Ryder, an influence on his old outfit's frontman Rob Tyner. Over 1973 and 1974, Kramer was in the Knock Down Party Band. Ryder was its singer. Bruce Springsteen is another fan and has welcomed Ryder onto his stage. Was (Not Was) are also keen. Ryder appeared on their 1983 album Born to Laugh at Tornadoes.
Although Mitch Ryder is a big deal, the corroborative snapshots don't illuminate how he got to this position. Sockin' It To You – The Complete Dynovoice / New Voice Recordings does. Over three CDs housed in a fold-out digi-pack, everything he recorded from his August 1965 debut New Voice single "I Need Help! (Help! Help!)" to his December 1968 DynoVoice single "Ring Your Bell" is collected in one place (the two imprints were run by Bob Crewe and are effectively the same label). While Ryder is best heard in single-sized chunks, this collection is based around his albums of the period with non-album cuts tacked onto the end of Disc Three.
The first four albums were made with his band and credited to Mitch Ryder & The Detroit Wheels: Take A Ride (issued in 1966), Breakout…!!! (1966) and Sock It To Me! (1967). All Mitch Ryder Hits was a 1967 comp issued just after the latter with two exclusive tracks included here. Also heard (out of sequence with the other albums) is late 1967's What Now My Love, a smoother, inessential solo album recorded after the Detroit Wheels had been dismissed as Ryder's backing band. The OK Mitch Ryder Sings the Hits, which came next in 1968, nodded back to the harder sound of earlier.
This is an awful lot of Mitch Ryder but the case is amply made. What was recorded with The Detroit Wheels is fantastic, pumping stuff. As much in thrall to Little Richard as he was to the full-on Stax-Volt style of Eddie Floyd, Otis Redding, Sam & Dave and so on, Ryder operated from a home city which was also the base of the ever-more refined Motown. In contrast to what rolled off the Hitsville production line, Ryder was about power and sweat rather than nuance and song-craft. His Detroit Wheels-period versions of "Please, Please, Please" (James Brown was in the mix too), "Little Latin Lupe Lu" and "Shake a Tail Feather" are thrilling, wild, woolly and unrefined. This high-octane frat-rock vision of soul was akin to that perfected by Georgia's Wayne Cochrane. Ryder was not Motown material.
In a Detroit Free Press interview from August 1966 he said, "We feel this is our city, we're like an embassy for Detroit." A different Detroit to that exemplified by Motown then. This was confirmed in September 2014 when he told the Detroit Metro Times "I was the only alternative [in Detroit] to Motown. I auditioned for them but I didn't have enough original material. They were looking for another Smokey Robinson."
As the frequently room-shaking Sockin' It To You – The Complete Dynovoice / New Voice Recordings makes clear, the early model Mitch Ryder was not another Smokey Robinson. Instead, his rock 'n roll-infused soul was more in keeping with the unvarnished roots of the music. No wonder he appealed to The MC5 and to northern soul fans.
Next week: Tape Archive Essence 1973–1978, a canter through material which Hans-Joachim Roedelius didn't issue at the time

Ryder's rock 'n roll-infused soul was in keeping with the unvarnished roots of the music
Explore topics
Share this article