Hillary, Sky Documentaries review - facing the fire and fury |

reviews, news & interviews
Hillary, Sky Documentaries review - facing the fire and fury
Hillary, Sky Documentaries review - facing the fire and fury
A successful and heavily scrutinised life. Were all the questions answered?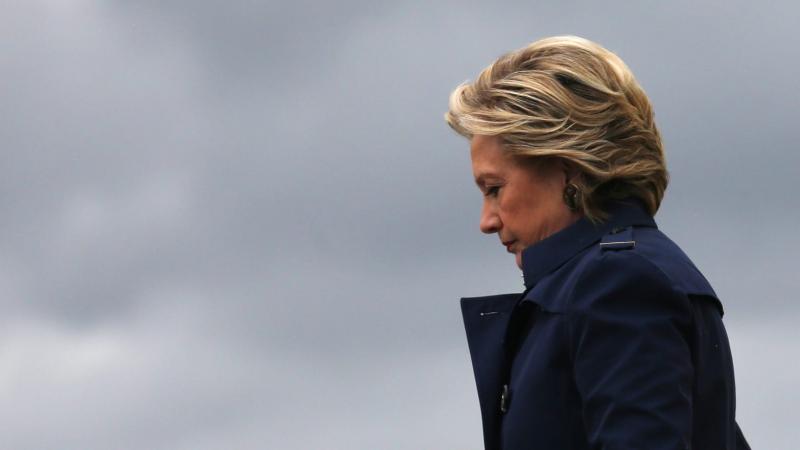 Hillary Clinton on the 2016 campaign trail
"Never get rattled". For some, it might sound like a trite self-help mantra. For Hillary Rodham Clinton, it was an essential daily memo and a practical self-affirmation. In recent public memory, she is the political figure who has been rattled the most, often with sinister intent.
The four-part
Hillary
(Sky Documentaries, 11 June) delves into that life of rattles, placing her biography alongside an in-depth account of the most bewildering election
campaign
in history.
Series director Nanette Burstein gives Hillary centre stage to recount her life the way she saw and felt it. Each episode begins and ends with snippets of interview preparation taken during the roughly 35 hours that Hillary devoted. We see her joking with the camera operators, sipping coffee, checking her phone, and receiving make-up treatment. When we hear Hillary later say that she regularly feels compelled to spend more than an hour a day simply applying make-up for interviews, we are made to see those seemingly innocuous snippets slightly differently. The way in which Hillary demanded equality for women and yet was the target of a lifelong gender backlash is the focus of the series.
This story of Hillary's life is an undoubtedly sympathetic portrayal. But Burstein has revealed that she approached numerous Republicans for interview. One of these, Newt Gingrich, former speaker of the House of Representatives and adviser to Trump, said that he would "rather stick needles in my eyes than do the interview". Unity and equality was always Hillary's aim, but division and polarisation remain the sad shadow of her career.
We see Hillary as a savvy strategist and stern decision maker not just in the political arena but the personal one too. When a young man wouldn't stop staring at her in the Yale library as she was studying, Hillary made the first move and introduced herself. His name was Bill and they began dating. Bill Clinton offers some of the most striking interview moments in the series. He holds back tears as he recounts his infidelity. He shakes and stutters as he describes the moment he told his daughter Chelsea how he had lied to her mother. Their relationship would turn Hillary, initially, into America's most radical First Lady: employed, earning more than her husband, keeping her name, and refusing to become a TV-ready hostess smiling in the wings. Hillary's marriage controversies always dogged her image, with many people still seeing her decision not to divorce her husband as a sign of a cold and calculating untrustworthiness.
What went wrong in 2016? The question is closely addressed in interviews with Hillary's campaign team. The loss was so shocking because doubt never seemed to enter the minds of her advisers. The in-depth footage shows us that she was surrounded by a competent team who also lavished her with praise. This is completely understandable given the poll results. Yet earlier in the show, Clinton says that she dislikes "Yes" people, preferring critical colleagues that challenge her viewpoints. Could excess flattery have affected her own readings of the mood of the country? Many factors contributed to her defeat, but this question will stay in the minds of viewers.
In spite of defeat, Hillary's campaign message has driven noticeable change. A simple measure of the increase in female candidates running for power in 2020 attests to this. Hillary concludes not with guilt or regret, but with a demand for hope. There may be no more important moment than now to resist the rattling and renew that message.