Zaina Arafat: You Exist Too Much review - second-generation love addiction |

reviews, news & interviews
Zaina Arafat: You Exist Too Much review - second-generation love addiction
Zaina Arafat: You Exist Too Much review - second-generation love addiction
Self-conscious therapeutic development cannot help but recall the past
Arafat lives in Brooklyn and is currently working on her first collection of essays
Zaina Arafat's debut details the trials and tribulations of its first generation American-Palestinian narrator, desperately seeking love, but unable to stand its stifling reciprocation. Her struggles are all tied up with her inability to admit her bisexuality to her mother, and their complicated relationship.
The chapters move between her present-day navigation of her issues with love addiction and the significance of her past, heavily linking the two in a trope that makes the whole book read like one long therapy session.
At first, its knowing tone can seem a little too cynical, the narrator's mistakes a little too predictable, but this makes it a very honest portrayal of addiction. Her compulsions are depressingly obvious to the reader, but not to the protagonist, who stumbles between bad relationships even after a seeming epiphany. The focus on love can seem a little simplistic, but the reader quickly realises that this is a product and a symbol of all of her trauma. You Exist too Much does offer a conclusion, but it is an excellent documentation of all the little relapses on the path to something more stable and lasting.
It is also a wonderful illustration of how our most significant formative relationships can be simultaneously the most positive and negative force in our lives. A large part of the text concerns the protagonist's connection to her mother, who moved to the US from Palestine as a young woman, married quickly and became very isolated. She is a well-drawn portrait of a character who is difficult to capture without making her into a monster – a mother whose insecurity has filtered down into her children's lives. The protagonist has a brother, but he is so rarely present that his existence seems purely tokenistic. She and her mother are tightly linked, by love and by hatred, and most importantly by the need to be wanted. It is only by solving their relationship that the narrator can fix her life. The links between her and her mother can seem a little obvious at times, such as when her confession of love for her counsellor is bookended by the story of her mother's desperate loneliness in a new country. However, it is clear to us that her mother is at the root of all of her problems, the woman by whom she is so desperate to be loved.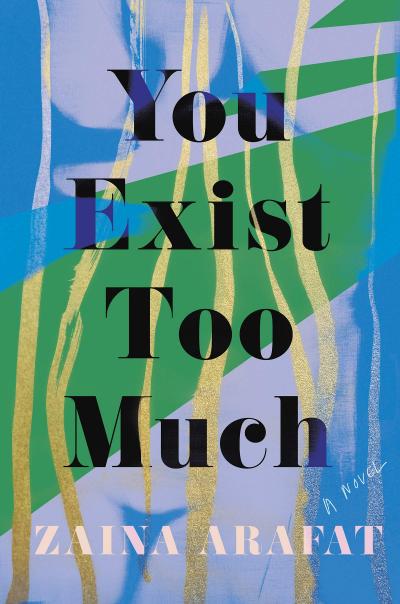 Arafat writes very well about the dislocation and dissociation that comes with the inheritance of two different homelands, a sense that is heightened by Palestine's own marginalisation in the Middle East. In the final pages, she makes a journey through checkpoints and to a funeral, an obvious metaphor for her life in general. When she is stopped and searched, the guards ask her if she is a lesbian, and she is fleetingly attracted to one of her guards. It is clear that we are to see that her issues with love and faithfulness are a checkpoint through which she must pass to reach some sort of reconciliation with herself.