Blu-ray: The Night Porter |

reviews, news & interviews
Blu-ray: The Night Porter
Blu-ray: The Night Porter
Liliana Cavani's transgressive drama was widely misunderstood on its original release
Thursday, 14 January 2021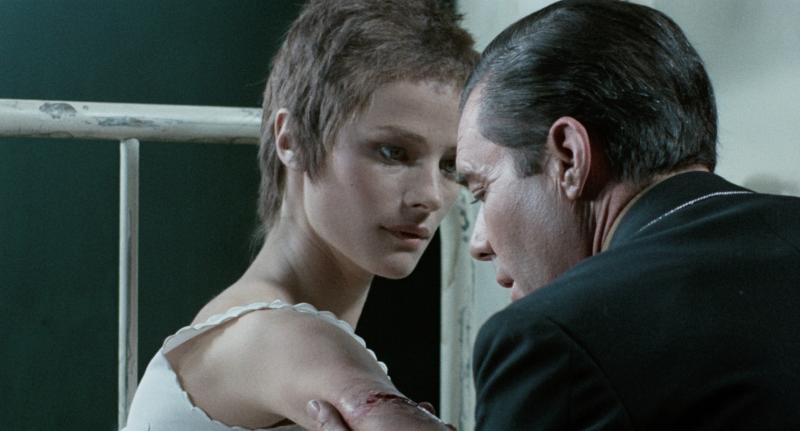 Love in extremis: Charlotte Rampling and Dirk Bogarde in 'The Night Porter'
The Night Porter depicts the consuming sadomasochistic love affair of an SS officer, Max (Dirk Bogarde), and the Catholic woman, Lucia (Charlotte Rampling), whom he both tortures and protects when she is a teenage concentration camp inmate, and who becomes his partner in a protracted liebestod when they m
eet by chance in
Vienna
12 years after the war's end. Think of it as the anti-
Casablanca
.
in 1957, Max is the eponymous hotel employee, ashamed of appearing in daylight, and Lucia is the decorous wife of a famous American conductor. They are drawn together again by mutual desire and guilt, but she is emotionally stronger now than he is, and serene in the notion that their story can only end one way. (Pictured below: Rampling and Bogarde as Max and Lucia reunited.)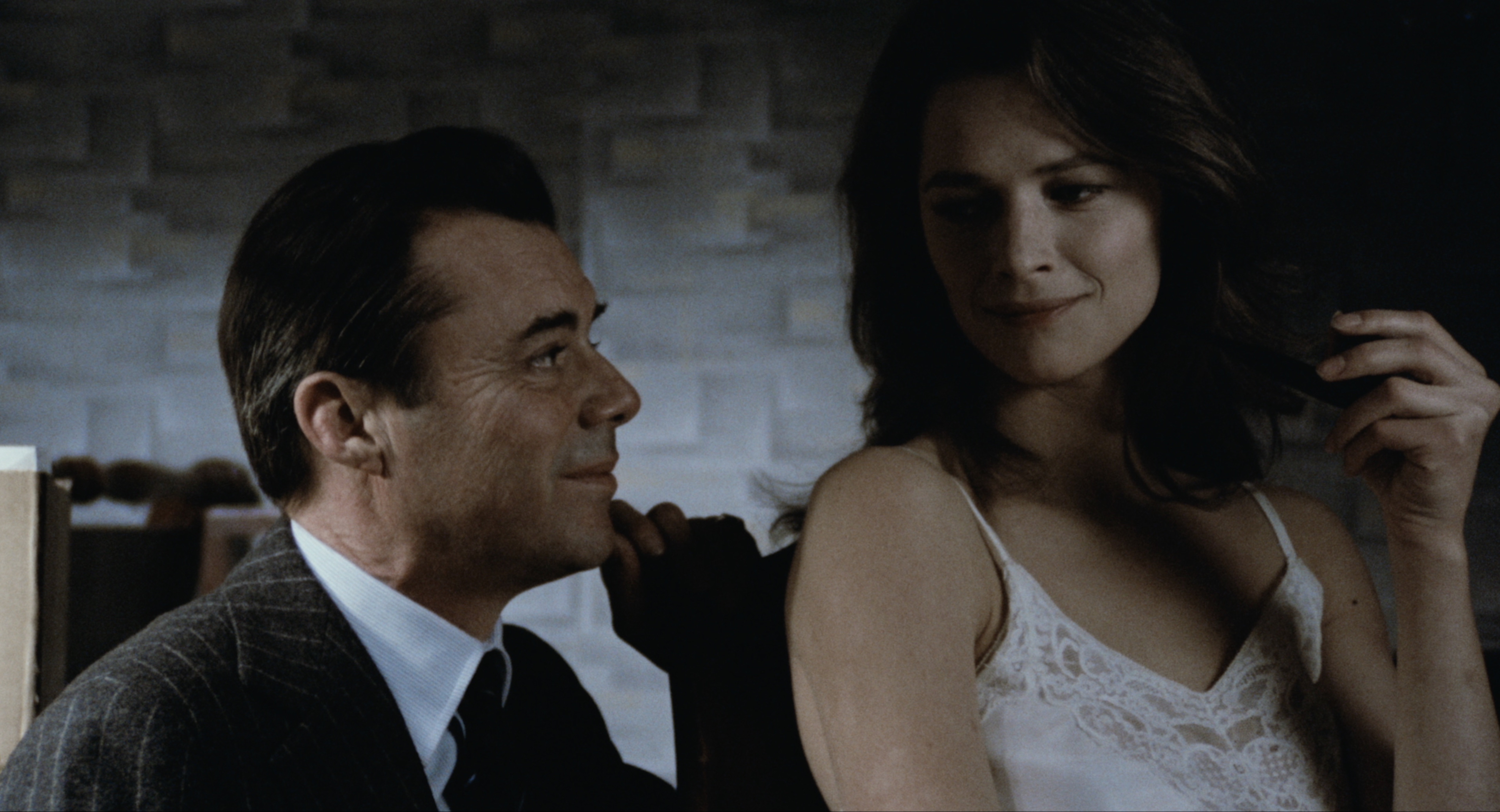 Their love may have begun with a monstrous male gaze – posing as a white-coated camp doctor, Max filmed Lucia in close-up as she shuffled with other naked female prisoners toward "the showers" – but by the end it manifests purity and tenderness. That doesn't mitigate Lucia having warmed to her role as Max's rescued Nazi slut or Max having smirkingly gifted her, Salome-like, the head of her camp bully during the notorious cabaret sequence. Yet director Liliana Cavani does hint at joint redemption in their final act.
Understandably enough, the psychological drama was critically vilified in 1974 for what was perceived as its voluptuous – indeed, "pornographic" – exploitation of the Holocaust. It will always be a problem film, but Bogarde's supposed belief that it could be a source of beauty – and of moral probity, too, perhaps – was justified.
The beauty is palpable in Rampling and Bogarde's pas de deux, Lucia and Max's need for each other transcending the merely carnal. The probity is found in Max's turning against the fellow ex-SS men, including the sexually jealous dancer Bert (ballet star Amedio Amodio), he reluctantly associates with in Vienne and who want him to face a mock trial to exonerate him for his war crimes, which will necessitate the elimination of his witness Lucia. He rebels from this cadre after drowning another witness off-screen and refuses the trial, holing up with Lucia in his flat where his enemies besiege him. Max's acceptance of his culpability during wartime and Lucia's recognition of her complicity pass as heroism here.
Consciously or not, Caviani, who co-wrote the film she thinks of allegorically, as "the porter of the night of Europe", and her lead actors were inviting catharsis when they made it. This is alluded to vaguely by Caviani and Rampling, the latter speaking more for Bogarde than herself, in the new interviews they did for the Blu-ray of the handsomely restored film (Caviani's is a lockdown audio recording).
Shocked by the footage of the opening of the camps she'd watched when making four documentaries on the Third Reich for the Italian broadcaster RAI in 1963, Caviani says the film was prompted by the memories of an Auschwitz survivor she interviewed. The implication is that the woman had sold herself to stay alive.
Bogarde came to The Night Porter as a former British Army captain and intelligence officer scarred by his participation in the liberation of Bergen-Belsen and by other wartime experiences. He and Rampling, who had buried a personal trauma, had become friends when they acted together in Luchino Visconti's The Damned (1969). Bogarde recommended her to Caviani and Rampling took the role of Lucia, she explains in her interview, because of Bogarde's faith in her.
Their work together, which has the immediacy of stage acting, is exquisitely intimate. Cavani reveals, however, that even that master of restraint Bogarde was troublingly, if fleetingly, too much "in the moment" when they shot a 1957 scene in which Lucia angers Max. Bogarde was tense after he slapped Rampling; she, physically hurt, told Caviani she couldn't do the take again. If Bogarde was channelling less Max's old cruelty in that instant than his dread of Lucia's capture and murder, still, the Nazi terror had reached from the past into the making of the film. How could it not have done?