Raven Leilani: Luster - portrait of the artist as a black millennial woman |

reviews, news & interviews
Raven Leilani: Luster - portrait of the artist as a black millennial woman
Raven Leilani: Luster - portrait of the artist as a black millennial woman
Diamond-cut debut catches every glint of our modern malaise
Leilani: only just getting started
One of the finer episodes in Raven Leilani's startling debut (which contains an embarrassment of fine episodes) comes about halfway through, when Edie, our young, struggling black narrator, starts working as a rider for a "popular in-app delivery service".
The gig gives her tantalisingly brief contact with a spectrum of outlandish
New Yorkers
and their equally peculiar needs. Here is a snippet of her survey of this garden of late capitalist delights:
A vial of rosewater for a customer in Greenwich Village whose labradoodle humps me down the stairs. Band-Aids and cigarillos for a customer who runs out of the Strand with a stiletto clutched in each hand. Chipotle every which way and always with no beans. Three black wigs made of virgin Malaysian hair for a half-human, half-turquoise customer on Bowery…
And so on (if that's the right expression for a list like this).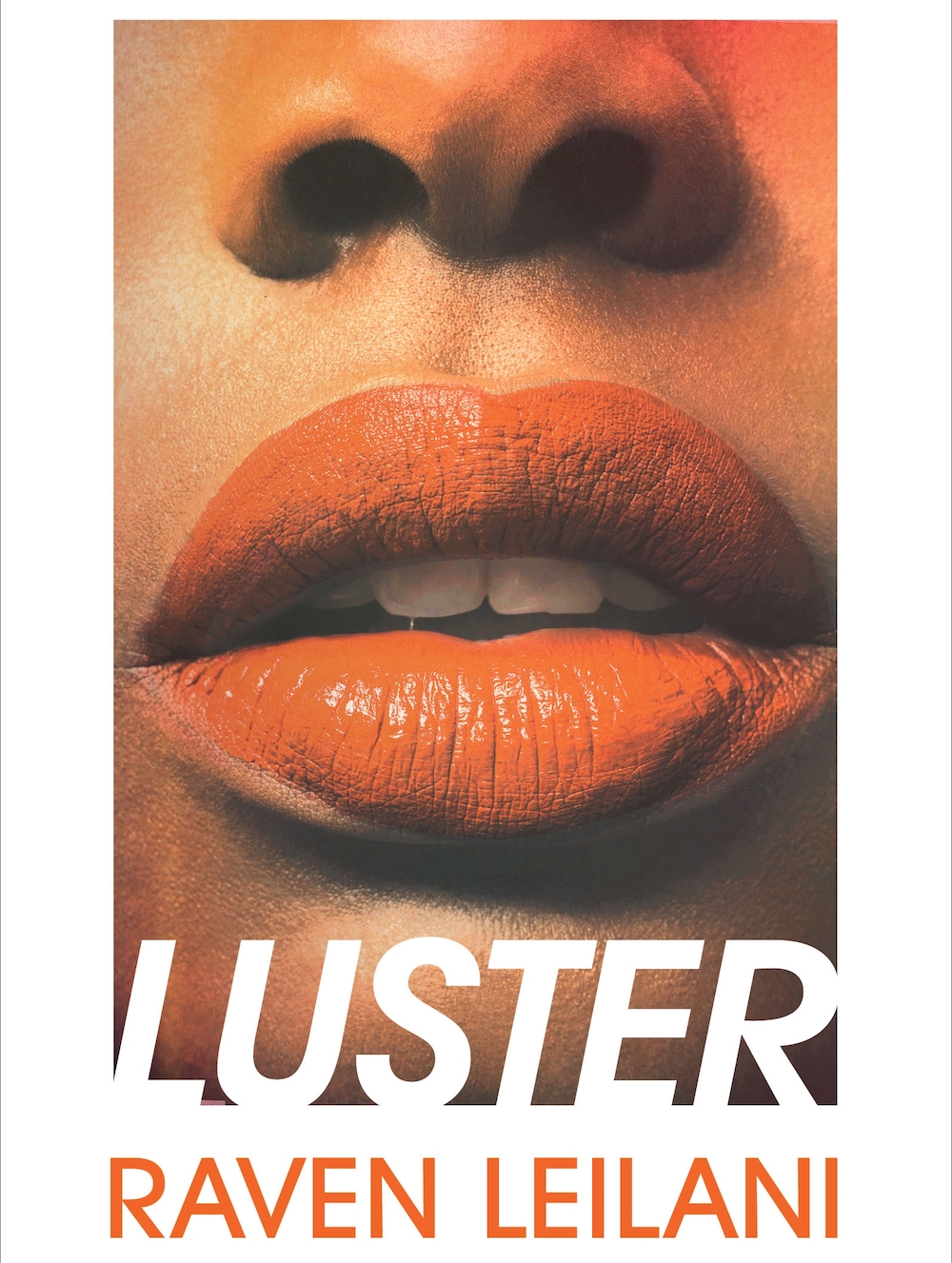 Rapidly sketched over the course of a few pages, these glimpses into the lives of others are reminiscent of the vignettes that make up the New York-based show High Maintenance, which follows the diverse clientele of a nameless weed dealer (who seems to keep a better work-life balance than Edie). Emily Nussbaum has described the freeform show as "luxurious and twisty and humane, radiating new ideas about storytelling", and much the same could be said about this novel and its paragraphs, which Leilani raises like gothic cathedrals: busy, stunning, full-frontal, the odd gargoyle – a non-sequitur, unforeseen conclusion, or a loose metaphor – which pokes out here and there just to remind you of the human scale of it all.
To call these paragraphs episodes too is entirely appropriate. Luster is picaresque, a quixotic adventure through vanity fair, hung on the narrative thread of the 23-year old Edie dating a white man exactly twice her age before being invited, by his wife Rebecca, to be a permanent guest in their family home. The premise, title and first few chapters suggest that the book is going to be sexier than it ends up being. Her page-long account of her brief career as the self-proclaimed "office slut" seems readymade for the psychoanalyst's couch and her frustratingly "chaste courtship" with Eric results only in two or three "hot" (well written) scenes, only one of which could be said to end well. In fact, for most of the book Eric is off on a business trip (a strangely long one, perhaps, for an archivist), the long distance helping to highlight the yawning generational and wealth gap between him and Edie.
For a while, it looks like Rebecca might fill the vacuum. There is a tense, unspoken attraction between the two and a mutual fascination with the anatomical – Rebecca from her work in the morgue and Edie from her artistic aspirations (Artemisia Gentileschi's Judith Slaying Holofernes is one of her favourite paintings). However, the connection frays when it becomes clear Edie is being kept – cash envelopes start appearing in her room – to act as a big sister to the married couple's adopted black daughter Akila, and worse, as a sort of live-in maid. Edie spontaneously and compulsively starts cleaning every inch of the house when all her employment prospects dry up – a turn of events as funny as it is uncomfortable.
All these frustrations and slippages show Luster to be more preoccupied by a less seductive, and if the theories about the "burnout generation" are to be believed, very millennial theme. Leilani is a keen and clear-eyed observer of the ever more absurd shapes into which modern business twists itself to cater to all of society's tastes, with no strong shared sense of what is "good", in every sense of the word. When the book opens, the seemingly progressive publishing company Edie works for is in the middle of dealing with the fallout from "an illustrated history for the conservative child, a lyrical meditation on the radicalism of the liberal media and the martyrdom of rural states". The surreal seems to have conquered leisure, too; near the end of the novel, Edie accompanies the family to ComicCon whose parallel universe she clearly finds captivating but tinged with sadness, not least because, despite the geek credentials she displays, she is on the outside looking in. In Luster, the world is a kind of zoo.
Of course, it is hard to say what Edie's natural habitat would be. It's not her cockroach-infested flat in the city (which she can't afford), nor the anxiously stage-managed home in New Jersey suburbia; it's not her head and certainly not her body. Her "perpetually irritated bowels" pop up frequently. Her desire just to dissolve is strong, but stronger is her desire to have a surer sense of self, to see herself clearly. One of the dramas in her life is her inability to complete a convincing self-portrait. She also wants others to see her for herself, rather than as a member of a generation or a race, or a (failed) experiment in polyamory. Her quest for recognition in Eric – who, with an abusive streak, is more keen to leave his mark on her – gets rerouted to us. As she unpacks her personal and family history, it is almost like we've taken Eric's place on the other side of the screen, receiving late night confessionals which expose a tendency to overshare, which not all readers will have the patience for, or the stomach.
The onslaught of "content" has a purpose, though. As a record of deep isolation – so deep it would, in everyday life, like a lot of homelessness and chronic job insecurity, be imperceptible – there is little to rival Luster, except perhaps Fleabag, but here with thick layers of working-class and identity consciousness added. Edie considers the fact of New York's population density as "the last barrier" between her and some "inconceivable boss-level of concentrated loneliness". As such, Edie seems motivated less by the need to impress or be admired – the loneliest of positions – but more by the desire to bully us into a response, however kind or critical.
Her own observations range from the biting and ironic to the suspect and incoherent, but at all points you sense an effort is being made. These flashing moments provide another reason for the naming of Gentileschi's "brutal, tenebrist masterpiece" (which is also a coded self-portrait); like the figures in the paintings, Edie is a person only just coming into view, whose edges will both sharpen and soften over time. It puts a spin on the title, too, which suggests some sort of adulterated glamour: a worn varnish or veneer, something in need of restoration. Or a correction, like a typo. But, to echo Edie, at war with the word-processors at work, this is "not an error; this is human; this is style", something that might change and develop. By the time the book ends, it feels like Edie, and Leilani, are only just getting started.
Luster by Raven Leilani (Picador, £14.99)
Leilani raises paragraphs like gothic cathedrals: busy, stunning, full-frontal, with the odd gargoyle poking out
rating
Share this article