Bloodlands, BBC One review - ghosts of the Troubles return to poison the present |

reviews, news & interviews
Bloodlands, BBC One review - ghosts of the Troubles return to poison the present
Bloodlands, BBC One review - ghosts of the Troubles return to poison the present
James Nesbitt stars in Chris Brandon's dark and twisty thriller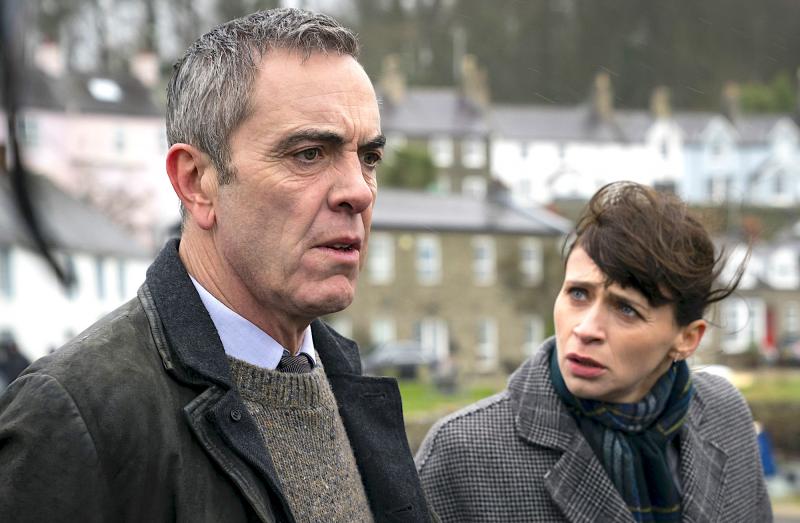 James Nesbitt as Tom Brannick, Charlene McKenna as Niamh McGovern
Belfast-based thriller Bloodlands comes from the pen of first-time TV writer Chris Brandon, though he may find some of his thunder being stolen by the show's producer, Line of Duty supremo Jed Mercurio. Line of Duty is filmed in Belfast too, though it doesn't advertise the fact on screen.
Bloodlands
, on the other hand, is steeped in its northern Irish locations both rural and urban, as it unravels a dark and twisty tale of the legacy of the Troubles and how the past has an ugly habit of coming back to poison the present.
Ballymena's own James Nesbitt stars as DCI Tom Brannick, a widower with a daughter studying medicine at Queen's, Belfast. He's a veteran copper who remembers the dark days of violence and death all too vividly. He used to be in the Royal Ulster Constabulary, but now, in the wake of 1998's Good Friday Agreement, it's the Police Service of Northern Ireland.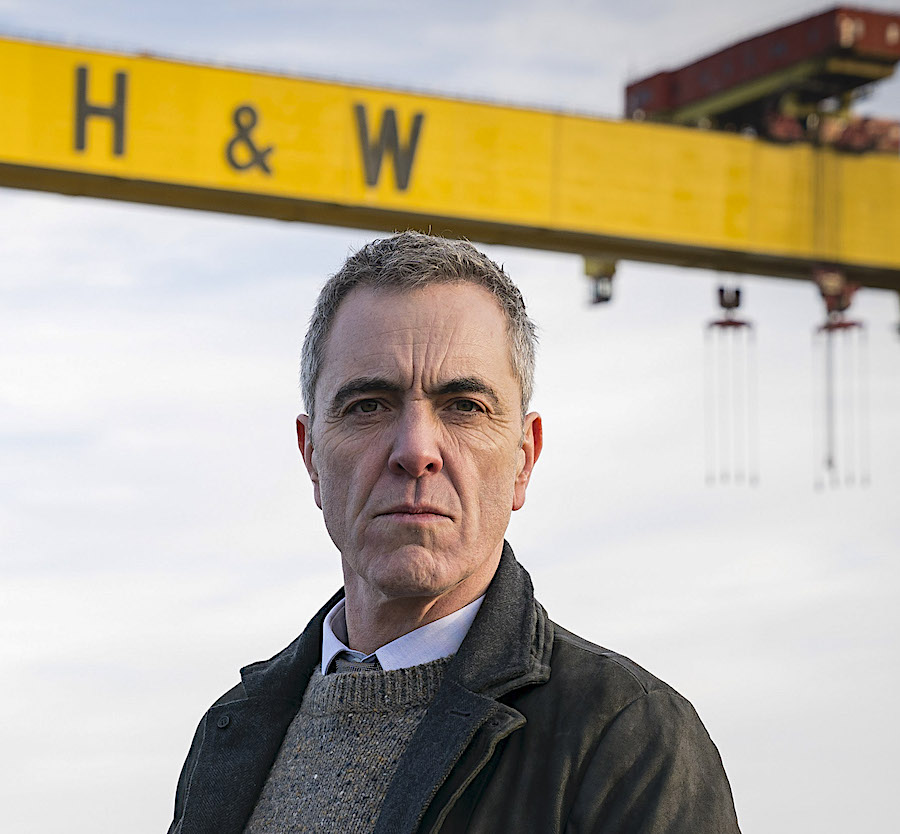 On the surface it's a new world, but needless to say, it isn't. The story kicks off with the discovery of a Range Rover found submerged in Strangford Lough, which turns out to belong to a former IRA man, Pat Keenan. Keenan himself isn't in it though, and an anonymous phone tip-off has revealed that he has been kidnapped. But what really grabs Brannick's attention is something they find tucked inside the wing mirror of Keenan's car. It's a postcard depicting the fabled Harland & Woolf cranes in Belfast, which for some reason makes Brannick tense up and adopt a frozen, faraway stare. The fact that the anonymous caller had given the name "Major White", which used to be a code used by paramilitaries, doesn't do much to lighten his mood.
It emerges that what's troubling him is that the kidnapping is stirring up echoes of a notorious killer called Goliath, whose four murdered victims from 20-odd years earlier came from both sides of the sectarian divide, but were "targeted assassinations" rather than a random murder spree by a psychopath. As Brannick's assistant Niamh McGovern (Charlene McKenna) is appalled to learn, one of those victims was Brannick's wife Emma, who worked in military intelligence. Her body has never been found.
This is all pretty bleak stuff, and landscape and photography conspire to heighten the mood of foreboding. The weather is mostly misty and damp, spreading a sorrowful aura across the bare country landscapes. A small barren island in the middle of a lake proves to hold macabre buried secrets from Goliath's heyday, but so far answers remain elusive.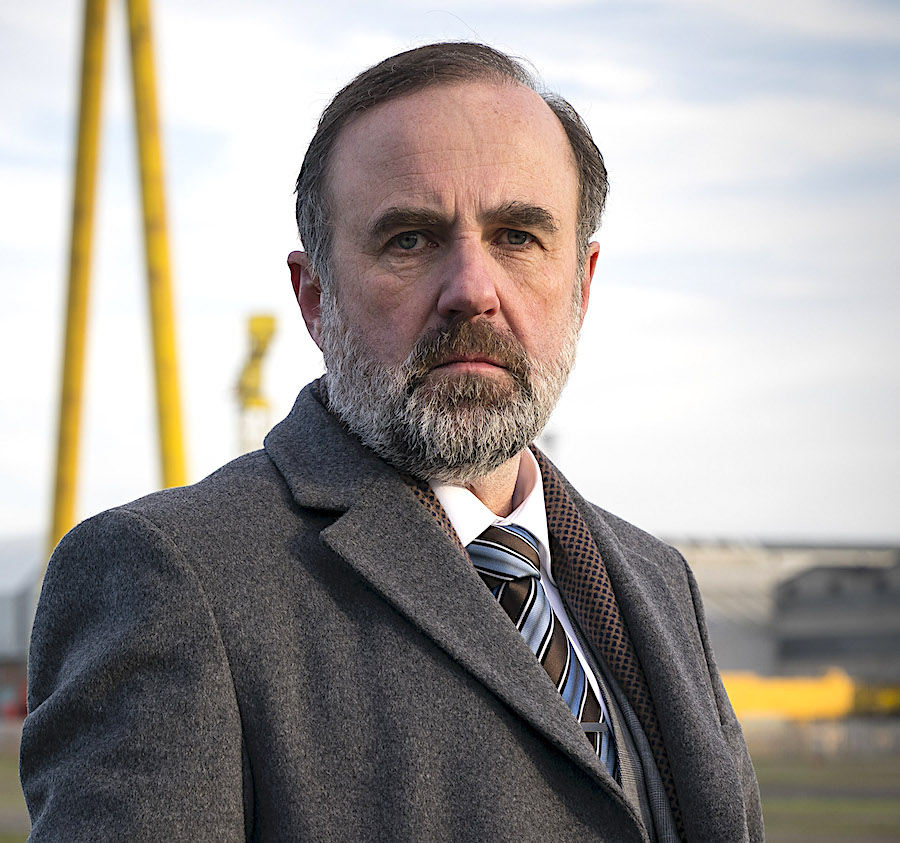 Though the writing is sometimes guilty of submerging the viewer in an exposition-dump as the historical background is laid out, the final result is compelling, and there's no escaping the long, bony hand of the past. When Brannick goes to visit Keenan's wife Claire (Kathy Keira Clarke), he gets a ferocious earful about the way she believes the cops are still persecuting the Catholics. When Brannick discusses the Goliath revelations with DCS Jackie Twomey (a grizzled Lorcan Cranitch, pictured above), he triggers a red-flag warning about keeping the past buried and letting sleeping dogs lie.
It's a bad sign when Twomey is drafted in to boss the investigation, replacing Jackie McAllister (Flora Montgomery), who was prepared to let Brannick run with the ball and follow it wherever it might lead. Brannick grasps that if you want reconciliation, at some point you'll need to face the truth, but will he be allowed to?