Blood, Series 2, Channel 5 review - expertly-crafted thriller turns the screw |

reviews, news & interviews
Blood, Series 2, Channel 5 review - expertly-crafted thriller turns the screw
Blood, Series 2, Channel 5 review - expertly-crafted thriller turns the screw
Examination of family values under extreme duress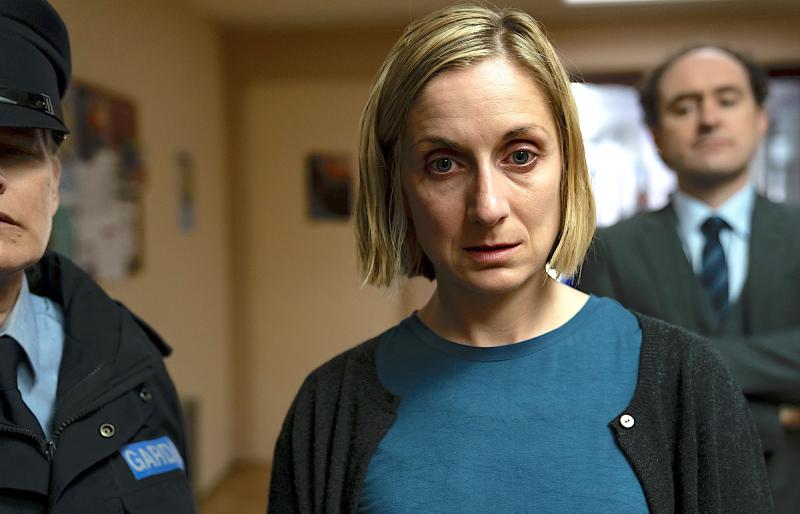 Gongs ahead? Grainne Keenan as Fiona
Veterans of the first series of Blood will be familiar with writer Sophie Petzal's fondness for leading the viewer up the garden path and round the mulberry bush as the story develops. Get ready to go through it all again.
The setting is the rural heart of Ireland, and this sequel resumes the year after the tragic events of its predecessor, as disgraced doctor Jim Hogan (Adrian Dunbar, pictured below) returns to pick up the pieces with his family. It was the death of Jim's wife Mary that fuelled the drama of the first series, with the truth about Jim's complicity or guilt kept hanging tantalisingly over the narrative. Now, Jim finds himself having to cope with his daughter Fiona's motor neurone disease (which also afflicted his wife), and its corrosive effect on her marriage to her angry and desperate husband Paul (Ian Lloyd Anderson).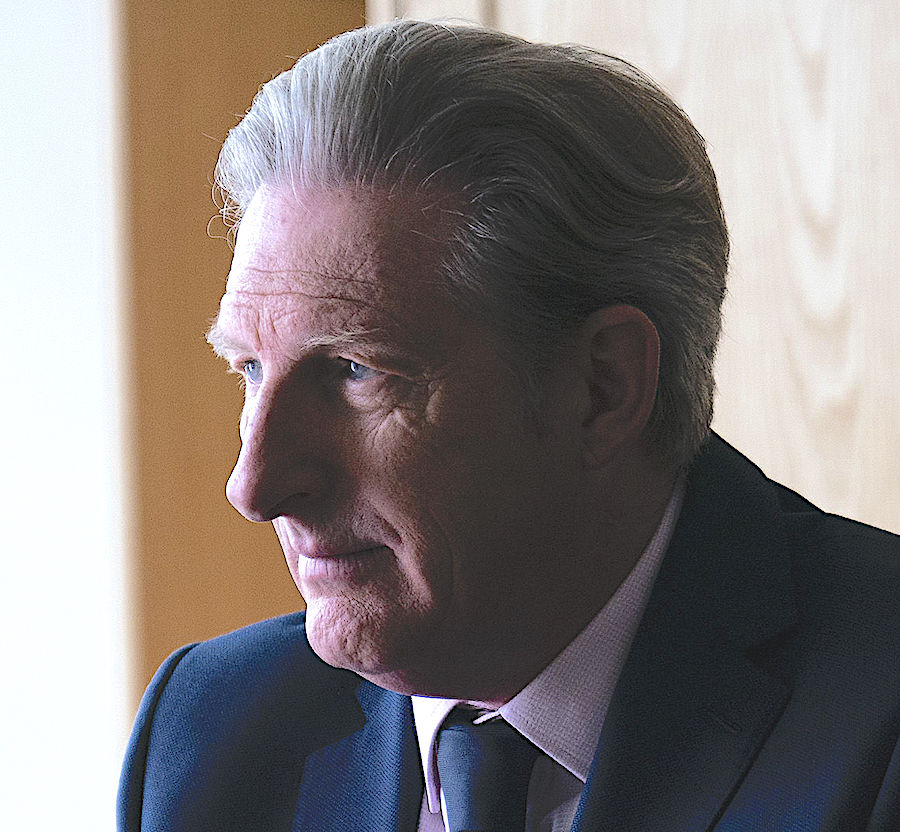 But that's not all. Petzal's trick with Blood is to make it superficially resemble a sober, carefully-observed family drama, when in fact under the surface there's a boiling maelstrom of rage, violence, fear and guilt. You can't say you haven't been warned, since episode one opened with scenes of a distraught-looking Fiona (Grainne Keenan) crashing her car in pitch darkness and almost drowning. This, it turns out, was a flash-forward, and the causes and repercussions of the accident are being unravelled as the new series works through its six episodes.
A question that particularly interests slimy, malevolent police detective Dez Breen is why the body of Fiona's husband was found in the boot of her submerged car. The truth won't be known until the bitter end, but while Fiona is an obvious suspect, there could be other explanations. For instance, we know Paul has already contemplated suicide. Also, he has become entangled with a gang of drug dealers who hang out at the farm where he works, but he refuses to report their activities to farm owners Tom and Gillian Mooney because, with a suspended prison sentence hanging over him, he's terrified of having any more dealings with the law. The head of the gang, Kian (Darragh O'Toole), is a violent sadist who can't help getting high on his own supply, and can reach peak head-kicking psychosis from a standing start in about 0.3 of a second.
Amid all this, Jim Hogan enjoys a kind of rehabilitation from the untrustworthy, hard-to-like character he appeared to be in series one. Struck off the medical register and struggling to find a job, Jim has had to binge on humble pie, and has come to understand himself and his family better in the process. Still, dead people do seem to follow him around, and so it was that he and Paul had to find a feeble excuse to rush away from the first communion celebrations of Paul and Fiona's kids to dispose of a corpse.
Despite all the darkness and despair, Petzal has been able to instil some glimmers of black humour. The Irish cast are given carte blanche to express themselves in a quickfire vernacular that is likely to leave quite a few English viewers scratching their heads in bemusement, but scenes like Tom and Gillian's argument about where Tom should keep his golf shoes are hilariously well observed. It's in episode four that Tom gets to deliver the killer line in the whole series, a blinder which stops an imminent pub brawl in its tracks (pictured above, Tom and Gillian).
It's almost invidious to single anyone out, but Dunbar achieves a stature here which suggests Ted Hastings in Line of Duty may have been just a beginning. Anderson brings a tragic darkness to his portrayal of Paul, a man spiralling out of control and helpless to do anything about it, while Keenan's performance as Fiona ought to bring her a sack-full of gongs. Often, the camera moves slowly round her motionless face, subtle gradations of light suggesting her turmoil of mixed emotions. The lush Irish countryside lends a baleful beauty, with some well-judged drone shots adding an uncomfortable edge of menace. Well worth a watch.
The final two episodes of Blood, Series 2 are on Channel 5 on Friday 1 May, 9pm