First Person: Héloïse Werner on a live collaboration with fellow composers and performers |

reviews, news & interviews
First Person: Héloïse Werner on a live collaboration with fellow composers and performers
First Person: Héloïse Werner on a live collaboration with fellow composers and performers
New music in a trio concert with a difference
A rich line-up for 3 July: Kit Downes, Colin Alexander and Héloïse Werner feature music by Shiva Feshareki, Love Ssega, Errollyn Wallen, Jonathan Cole and Jasmin Kent Rodgman
It's not every day that you have the opportunity to perform with musicians like the ones I'll be sharing the St John's Smith Square stage with on Saturday 3 July; organist Kit Downes and cellist Colin Alexander are some of the best musicians I know. I say "share the stage", but that's not technically correct.
We will be spaced out across the hall and play around with that use of space through the music we create. The audience will be surrounded by our sounds in all kinds of ways. Kit will be in the organ loft, Colin on the main stage opposite the organ on the other side of the hall, while I'll perform on the middle stage, facing the audience who will be spaced out around me in a semicircle. We will each perform approximately 20 minutes of solo music that we have written over the past year. Kit and I are also cellists - my first role is that of
soprano
- and have created three short cello trios with Colin. You can never have enough cellos!
As well as performing our own works, we are collaborating with five of our favourite artists to create five new voice-organ-cello trios. Shiva Feshareki, Errollyn Wallen, Jonathan Cole, Love Ssega and Jasmin Kent Rodgman have provided us with newly written texts and poems which will form the basis on these new works. It's a huge honour to have them on board, each bringing something unique, unexpected and brilliant to the programme.
There are a few reasons behind the idea of commissioning text pieces rather than more conventional fully notated works. First, we wanted the composers to have total freedom over the material they would provide us. The brief stated that they could write anything they liked - from poems to more instruction-based pieces, anything they felt like doing at this moment in time - perhaps consciously or unconsciously reflecting on the last year and the return of live music. We would then respond in a free way to those text pieces, allowing us some creative freedom and encouraging to use the space and distance between audience and performers in adventurous ways.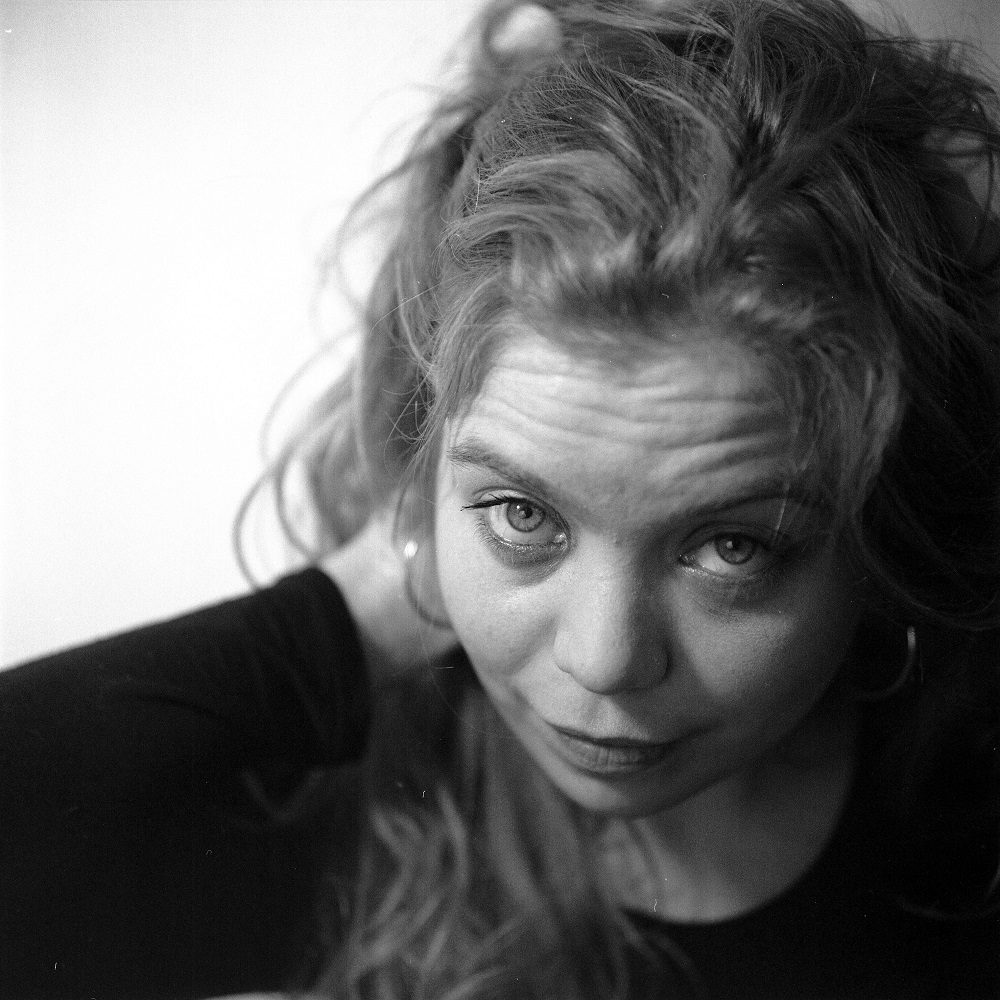 Second, the collaborative aspect of these new pieces, with input from both composers and performers, is really important. In normal times, I would already be very excited to bring five new works to life, but it feels extra special now, after the year we've all had. Collaboration is at the heart of my practice and something I have missed hugely in the last year. You learn so much by collaborating with other artists, and collaborating with artists you admire and aspire to is a dream come true. [Héloïse Werner pictured right by Emma Werner]
The intrinsic openness of text pieces made collaborating with the composers, Kit and Colin possible, despite the lockdown limitations. These new works have allowed Colin, Kit and I, in isolation, to imagine and create personal and unique soundworlds in response to the composers' words. Rehearsals will see these micro-worlds coalesce and find a unified form. The magic can then really happen in the performance when all of these ideas are merged and juxtaposed from the extremities of St John's Smith Square's glowing acoustic.
Both as a performer and as an audience member, I have so missed the thrill of being in a venue with a live audience. During a live performance, something unique happens in that specific moment in time, with a certain group of people gathered in the same space. That feeling is one that I've been craving for months and I'm already smiling in anticipation.
Atmospheric, bold, surprising, comforting, bizarre, beautiful, open, uplifting, free were perhaps the first words that came to mind when thinking about what kind of concert I would want to put on after the lockdown. So my hope is that our concert will be some of that, if not all! It is a true privilege to be able to work with these artists and to put on this event full of new music, uniquely realised.
In normal times, I would already be very excited to bring five new works to life, but it feels extra special now
Explore topics
Share this article