BBCNOW, Bancroft, BBC Proms review – American music from across the spectrum |

reviews, news & interviews
BBCNOW, Bancroft, BBC Proms review – American music from across the spectrum
BBCNOW, Bancroft, BBC Proms review – American music from across the spectrum
Entertaining programme juxtaposes old and new
Ryan Bancroft, principal conductor of the BBCNOW
In this most atypical Proms season this was actually an archetypal Proms programme: a world premiere: a neglected masterpiece and a good solid 19th-century symphony for those put off a bit by the first two. But this American-themed programme never felt run of the mill.
There was a palpable energy in the hall, for both audience and orchestra, to be in the same space again. And if the extended applause at the end seemed a bit indulgent – each section, nearly each player having their own curtain-call – it was clearly born of the thrill of a return to live concert-making.
The BBC National Orchestra of Wales impressed under their new principal conductor Ryan Bancroft, not least in Augusta Read Thomas's Dance Foldings, that opened proceedings. Part of a set of Prom's commissions promoting science through music, Thomas (pictured below) seeks out the ballet to be found in the process of "proteins being assembled and folded in our bodies." Her beautiful pre-compositional design, reproduced in the programme, speaks of a "labyrinth of musical movement" and "captured improvisation", the latter in particular encapsulating the listening experience. The music is fast, active, skittery and spontaneous, as musical events – edgy pizzicato cellos, darting woodwind – trigger other events in a never-ending musical chain reaction. The transparent textures suggest line drawing rather than painting, although the orchestration was endlessly colourful. The pointillism of the scoring reminded me of Stravinsky's late Movements, with a similar sparky wit.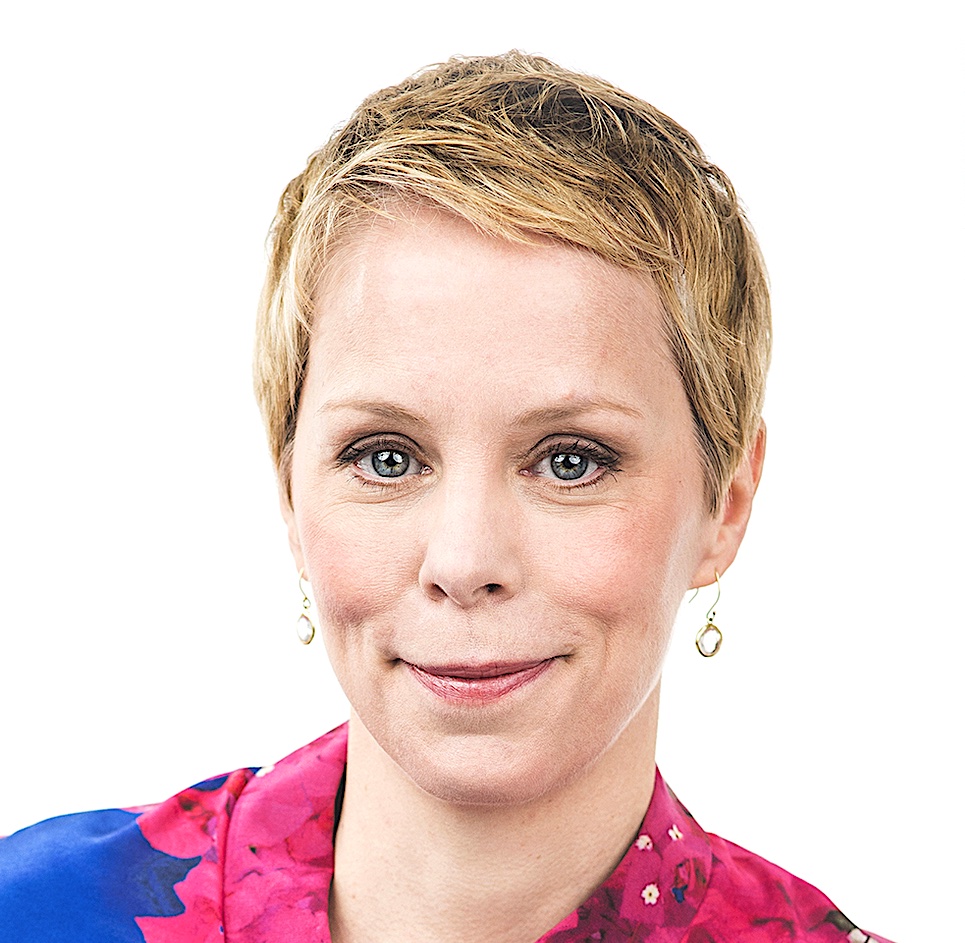 I know Charles Ives's Three Places in New England well but have never heard it live – it hasn't been heard in the Proms since 2001 and I must have been busy that night. This is Ives at his eccentric best: I am always astonished at his self-confidence, continuing to write his highly individual music without any feedback comes from rehearsal or performance. His juxtaposition of the old with the new is never more stark than in the near-chaos of "Putnam's Camp, Redding, Connecticut", with its competing marching band tunes trying to cancel each other out. The orchestra played with verve, necessarily parking their tastefulness in the cause of raucous exhilaration. The brass were splendid, but it was the energy of the orchestra as a whole that was most notable.
Then a complete change of tone: the last movement recalls a riverside walk Ives took with his wife. Here the essentially consonant harmony is carefully smudged, the big tune transforms from a hymn into a yearning love-song. Bancroft paced the music well – his big strength – and successfully turned on a sixpence from populist bloviating to tender introversion.
After the interval the pleasures of Dvořák's New World Symphony were perhaps simpler and more familiar, but not less enjoyable for that. The piece is a surefire hit, with its big tunes, propulsive energy and cheerful self-assurance. Again Bancroft's management of the architecture was confident and successful, although some details felt at times a bit mannered and micromanaged. But Sarah-Jayne Porsmoguer's cor anglais solo was a delight, Phil Hughes's timpani assertive and commanding and the bass section's chord to end the second movement beautifully voiced. The BBCNOW feels in safe hands.
The orchestra played with verve, necessarily parking their tastefulness in the cause of raucous exhilaration
rating
Explore topics
Share this article